Gregorian Chant
This Department Is Provided as a Courtesy to the TRADITIO Network
By the St. John Schola for Gregorian Chant
An Independent Organization Separate from the TRADITIO Network
Gregorian Chant and Scholae
The ancient music of the Roman liturgy used for the Hours of the Divine Office and the Traditional Latin Mass is known as Greogrian chant (plainsong), after Pope St. Gregory I (590-604), who codified the existing chant melodies. The priest and schola sing the appointed parts of the Mass at a Missa Cantata (Sung Mass), High Mass (a more solemn form of the Missa Cantata including incensation), or Missa Solemnis (Solemn Mass, in which a celebrant, deacon, and subdeacon celebrate). A schola is a group of men trained to sing the chant (in convents, this may be a group of women).
A Traditional Chapel Sings Gregorian Chant CD Series
Although there are many recordings made in recording studios, or sometimes in larger churches or monasteries with professional or dedicated choirs, there are few, if any, recordings made by the average small lay choir, chanting what can actually be attempted in the smaller churches, chapels, and oratories, to which the Sacred Chant can be a great addition in the traditional Roman liturgy, not as mere secular performance, but in the actual religious setting for which it was composed, the Traditional Latin Mass and Divine Office.
The St. John Schola for Gregorian chant is, therefore, recording a CD series consisting of live recordings of the type of chant pieces that may be used at traditional churches and chapels. It makes no pretense to being professional, but to what is achievable, with a little work, by the average small lay choir. The hope is that this series will serve as a practical guide for the wider use of Gregorian chant in the traditional Roman Catholic liturgy. Supporting music sheets and booklets are available to accompany the recordings and aid small choirs in using Gregorian chant for the traditional liturgy.
Volume I: Christmas Matins of the Divine Office-An Abridgement (December 2006)
Volume II: First Mass of Christmas (December 2006)
Volume III: Fourth Sunday after Epiphany (January 2007)
Volume IV: Pentecost (May 2007)
Volumes I-IV: Box Collection (May 2007)
Volume V: 14th Sunday after Pentecost (September 2007)
Volume VI: 4th Sunday after Easter (February 2008)
Volume VII: Basilica of Sts. Peter & Paul (January 2009)
Volume VIII: Cantus Populares-Popular Chants (December 2009)
Volumes V-VIII: Box Collection (December 2009)
Volume IX: Holy Week and Easter (February 2011)
Volume X: Feast of the Precious Blood (January 2013)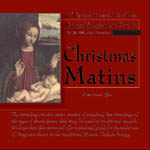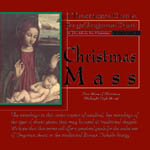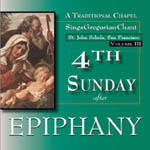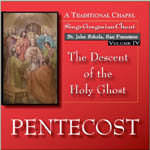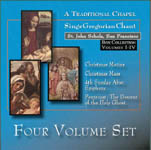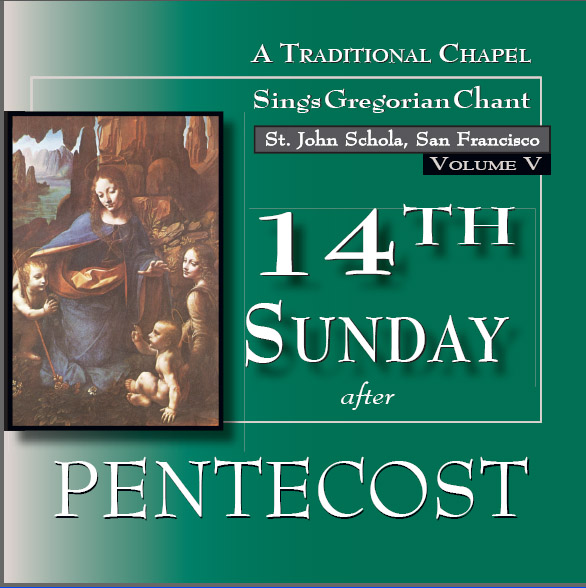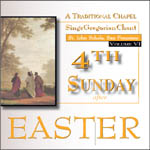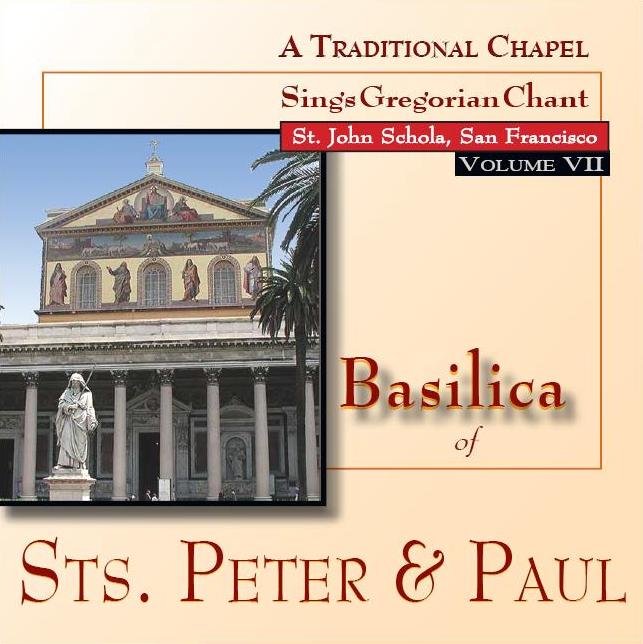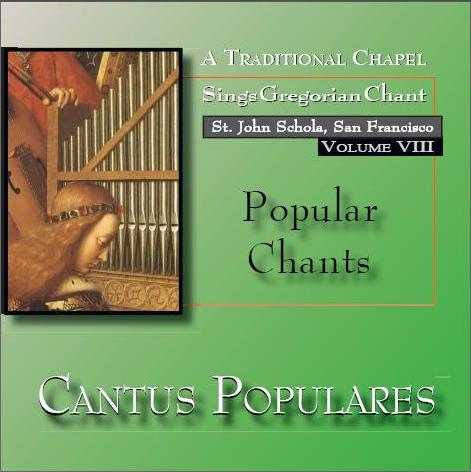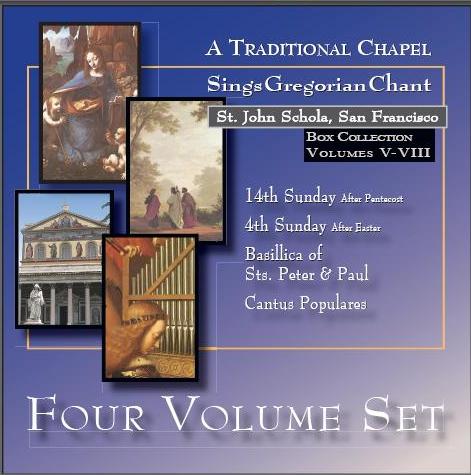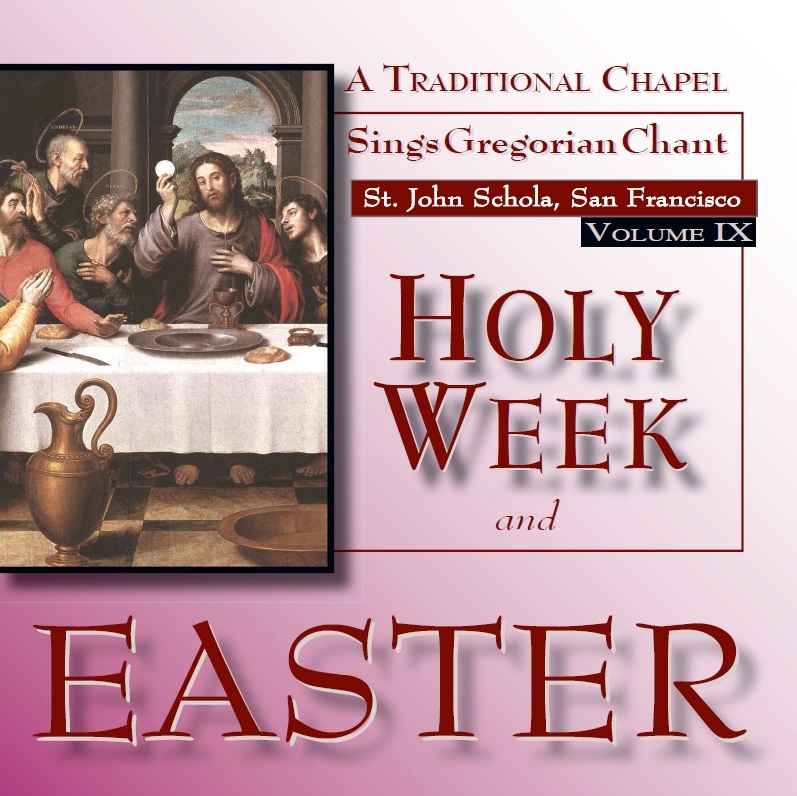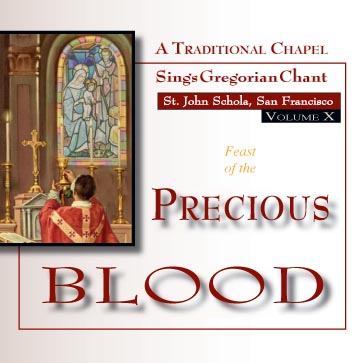 Chant Sheet Music and Audio Excerpts
Click on the music sheets and chant excerpts below to download them free of charge, especially as an aid to small choirs in using Gregorian chant for the traditional liturgy. (Be sure that you have the Adobe Reader [PDF] plug-in and a WAV plug-in installed for your internet browser.)
(Ordinary of the Mass & Divine Office) (Propers of the Mass) (Hymns) (Organ Accompaniments)

Return to the Main Page.