December 2019
| | |
| --- | --- |
| | For answers to many questions, consult the CURRENT MONTHLY REVISED EDITION of the Official Traditional Catholic Directory, Listing All Traditional Latin Masses and Traditional Resources for North America. For further information, click on the TRADITIO Network's Official Traditional Catholic Directory department, provided to the TRADITIO Network by the National Registry of Traditional Latin Masses. |
For information about the protocol for sending messages to the TRADITIO Fathers, click on Ask the Fathers. First, here are some hints for locating items that have already been covered. The TRADITIO Network has the most varied and extensive repository of traditional Catholicism, collected over the 20 years of our existence on the internet, the longest of any traditional site. (1) Check the 16 departments listed in the TRADITIO Network's Web Site Map on our home page, www.traditio.com. (2) Check the 14 FAQs in the TRADITIO Network's Library of Files (FAQs and Traditional Apologetics) department, which answers your most common questions. (3) Use the Search engine on the TRADITIO Network's home page, www.traditio.com.
| | |
| --- | --- |
| | If you have you have personally benefited from the services of the TRADITIO Network, please support the continuation of the TRADITIO Network's Apostolate by clicking on the box to the left to made a donation easily, securely, and confidentially by bank account or credit card through PayPal. Regular contributors become Benefactors of the TRADITIO Network, and their intentions are specially commemorated at Traditional Latin Masses offered. Using PayPal reduces our administrative burden considerably, but if need to use a paper check, click on FAQ01: "How Can I Help the TRADITIO Network's Apostolate?" We have always refused to display those annoying "click" ads to raise money. We hate those ads, and we think that you do too, so we have kept TRADITIO 100 per cent free of them and rely instead on you for voluntary donations. |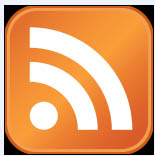 Subscribe to the Free TRADITIO RSS Feed
Enter "http://www.traditio.com/rssfeed.xml" into your Yahoo, Google, Microsoft, or Other Aggregator
---
NOW RELEASED: THE 24TH EDITION (2019)
OF THE OFFICIAL TRADITIONAL CATHOLIC DIRECTORY
THE 2019 ANNUAL USE FEE IS NOW DUE
FOR THOSE WHO WISH TO USE THE NEW EDITION
The TRADITIO Network has been informed by the National Registry of Traditional Latin Masses that the new December 2019 Revised Edition of the 24th Annual Edition (2019) of the Official Traditional Catholic Directory, Listing All Traditional Latin Masses and Traditional Resources for North America has been published. For further information, click on the Official Traditional Catholic Directory department, provided to the TRADITIO Network by the National Registry of Traditional Latin Masses. The annual use fee is now due for those who wish to use the new 2019 Original Edition and its monthly Revised Editions. Site representatives, be sure to check your traditional site's listing for correctness.
---
FEATURED GREGORIAN CHANT CD OF THE MONTH
The TRADITIO Network recommends the Gregorian chant recordings of the St. John Schola, which is recording a CD series consisting of live recordings of the type of chant pieces that may be used at traditional churches and chapels. It makes no pretense to being professional, but to what is achievable, with a little work, by the average small lay choir. The hope is that this series will serve as a practical guide for the wider use of Gregorian chant in the traditional Roman Catholic liturgy. For ordering and descriptive information on the CD series, click on A Traditional Chapel Sings Gregorian Chant. This month's featured Gregorian Chant CD is: FIRST MASS OF CHRISTMAS (VOLUME II).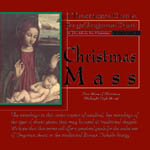 ---
---
ADVENT & CHRISTMAS: A TIME TO HELP
The TRADITIO Network has been furnishing information about all facets of traditional Roman Catholicism, answering questions both privately and publicly, since 1994, longer than any other traditional site on the Internet. When we started, even the Vatican web site didn't exist! We wish that we could show you all of the personal messages we have received from troubled souls who have found here clear, traditional, and honest answers to their questions, free of organizational bias. Thousands of these have reverted or converted to the traditional Roman Catholic Faith as a result. Our work has always been done free of charge, but at this time of year, we like to remind you, particularly if you have benefited personally from the TRADITIO Network, to remember in your charity to make a donation to TRADITIO among your charitable works this time of year. See the Make a Donation button above.
---
KEEP THE CHRIST IN CHRISTMAS; KEEP THE MASS IN CHRISTMAS
SOLEMN MATINS AND MIDNIGHT HIGH MASS OF CHRISTMAS
In the darkness of Christmas Eve, December 24, is traditionally chanted the traditional Hour of Matins of the Divine Office for the Nativity of Our Lord, consisting of ancient antiphons, hymns, psalms, and the ancient commentaries of the Church Fathers on the significance of the Nativity. For example, in the Third Nocturn, Holy Mother Church provides us with the commentary of Pope St. Gregory the Great on the census proclamation of the Roman emperor that brought the Holy Family to Bethlehem, the commentary of St. Ambrose on the significance of the shepherds, and the commentary of St. Augustine on the Incarnation of the Word. Following Matins is traditionally held the procession to the creche and the High Mass of Christmas at Midnight (In Nocte), the First Mass of Christmas.

It is most unfortunate that many traditional Catholics do not have access to the Midnight High Mass, let alone the Solemn Matins of Christmas Eve, which precedes it and prepares for it. Fortunately, the St. John Schola has made available to the traditional Catholic faithful these significant rites on two CDs. For further information, click on the TRADITIO Network's Gregorian Chant department for Volume I and Volume II of that Gregorian schola's recordings of Christmas Matins and Christmas High Mass. For traditional Catholics who do not have the opportunity to attend these singular rites in person, at least they may participate in them spiritually through these recordings. These rites are an essential part of the traditional Catholic Faith.
---
DECEMBER 8, 2019 - IMMACULATE CONCEPTION OF THE BLESSED VIRGIN MARY - HOLYDAY OF OBLIGATION
DOUBLE FEAST OF THE FIRST CLASS
As a Double Feast of the First Class, the Feast of the Immaculate Conception of the Blessed Virgin Mary traditionally takes precedence over the Second Sunday of Advent, which is reduced to a commemoration as the Second Collect of the Holyday Mass. The Novus Ordo sect is trying to trick Newchurchers into believing that the holyday is moved to December 9. It isn't. Those who attend the Sunday Mass fulfill both their Sunday and Holyday obligation
Nine of the Eleven Newbishops in Austria Are Now Appointees of Francis-Bergoglio
And They're Marxist/Modernists All
From: Petrus Romanus, The TRADITIO Network's Roman Correspondent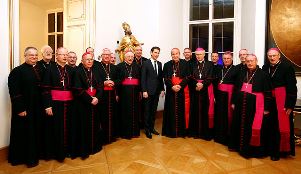 The Eleven Newbishops of Austria (Front Row)
As of December 3, 2019, Francis-Bergoglio
Has Appointed Nine of Them, Marxist/Modernists All
One Appointed by the First Paedophile Newpope
The "Unsaint" JPII-Wojtyla
Is the Notorious Radical Leftist, Christoph Schonborn
He Recently Turned over His Newcathedral
To a Blasphemous "Benefit" Produced
By Sodomites and Drag Queens
Dancing Around the Novus Ordo "Altar"
To the Beat of Jungle Music
On December 3, 2019, Francis-Bergoglio appointed his ninth of the eleven Newbishops in Austria. I have reported before on the breakneck speed at which Bergoglio is appointing Newbishops. Austria has nine Newdioceses. Only one Austrian Newbishop (Agidius Zsifkovics, of Eisenstadt) was named by the Second Paedophile Newpope, Benedict-Ratzinger.
The notorious radical Leftist, Newcardinal Christoph Schonborn, was installed by the First Paedophile Newpope, JPII-Wojtyla. He is 74 and will keep his vote as a Newcardinal for another five years and some months. If anything, he is even worse than any of the Bergoglian Newbishops of Austria. He consistently panders to anti-Catholic interests and recently turned his Newcathedral over to a blasphemous "benefit" produced by sodomites and drag queens dancing around the Novus Ordo "altar" to the beat of jungle music.
Francis-Bergoglio has been appointing Newbishops who are in their fifties, one after another after another. He moves fast to replace any Neocon bishops put in place by his two predecessors. One of these Bergoglian Newbishops has just permitted the "blessing" of two lesbians in one of his churches.
The Neocons -- those who are conservative politically, but wed themselves to the Marxist/Modernist Newpopes with nary a protest against them -- are living in Fantasyville if they think that they can bring back a "conservative" Novus Ordo Newchurch. It's over for them and their Newchurch of the New Order. The pagans have gained control, and the Neocons are being liquidated. Those who have even a scintilla of Catholicism need to get out of Newchurch -- which is most certainly not the Catholic Church -- as fast as they can. The Hellevator of Newchurch goes only in only one direction -- down.
---
December 7, 2019 - St. Ambrose, Bishop, Confessor & Doctor
Double Feast
Vigil of the Immaculate Conception of the Blessed Virgin Mary
Vigil Fast and Abstinence from Fleshmeat for Tomorrow's Holyday of Obligation
A Reader Asks: "Is It Traditional to Transfer the Holyday of Obligation
Of the Immaculate Conception to the Following Monday in 2019?"
From: James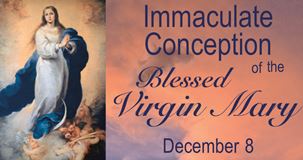 The Traditional Catholic Calendar Specifies
That the December 8 Feast of the Immaculate Conception
Supersedes the Second Sunday of Advent
The Novus Ordo Takes the Perverted Step
Of Moving the Holyday to the Following Monday
And Tries to Make That Monday a Holyday of Obligation
This Liturgical Perversion, along with Thousands of Others
Demonstrates just how Anti-catholic the Novus Ordo "Mess" Is
And How It Denigrates the Blessed Virgin Mary
The Holy Angels, and the Saints in Its Newcalendar
Dear TRADITIO Fathers:
I thought that I was attending a traditional Catholic Church, but now I find that it is moving the Feast of the Immaculate Conception, which occurs on a Sunday in 2019, to the following Monday. Moreover, the priest (?) announced that Monday has become a Holyday of Obligation because Sundays in Advent cannot be superseded by a feastday. I know of a site that uses the Half Novus Ordo Mess of 1962, and that site does not transfer the Holyday either.
I am puzzled by all of this because in the past I have attended the Mass of the Feast of the Immaculate Conception on a Sunday and have never had to attend Mass on day other than December 8 to fulfill the obligation for the Immaculate Conception.
THE TRADITIO FATHERS REPLY.
It appears that you are not in fact attending a Traditional Latin Mass, but a site that is, at least in part, following the heretical New Order. The traditional Catholic Ordo (pre-1950) specifies that the Feast of the Immaculate Conception supersedes the Second Sunday of Advent. The former is a Double Feast of the First Class; the latter is a Sunday of the Second Class. Such a Sunday yields to a Double Feast of the First Class, with a commemoration of the Sunday and the Last Gospel of the Sunday. Moreover, there is no provision for moving a Double Feast of the First Class (which most Holydays of Obligation are) to the following Monday.
What you have encountered is yet another anti-Catholic perversion of the New Order sect. Even the so-called "Mass of 1962," as you indicate, celebrates the Sunday, December 8 feast on the Sunday. December 7 is the Vigil of the Immaculate Conception and is therefore a day of fast and abstinence from fleshmeat, as are most vigils of Holydays of Obligation. This liturgical perversion, along with thousands of others, demonstrates just how anti-Catholic the Novus Ordo is. Not only was most of the Traditional Latin Mass corrupted to invent the Protestant-Masonic-Pagan "New Mess" but also the Divine Office was completely gutted, the lectionary was changed to a Protestant form, and the traditional Catholic Calendar was substantially changed, as you have discovered. In the Novus Ordo's calendar, feasts of the Blessed Virgin Mary, the Holy Angels, and the Saints are denigrated to a low status.
For further information, click on the TRADITIO Network's Traditional Liturgical Calendar department.
---
December 6, 2019 - St. Nicholas, Bishop & Confessor
Double Feast
Francis-Bergoglio Changes His Mind on Bishop Sheen
Sheen May Never Be Novus-Ordo Beatified, Let Alone Con-anized
From: The TRADITIO Fathers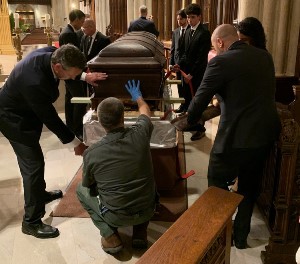 Fulton Sheen's Cadaver Was Unceremoniously
Disentombed from St. Patrick's Newcathedral
For Removal to Peoria, Illinois, on June 27, 2019
Only Morticians Were in Evidence
Not a Sign of a Newchurch Presbyter, No Crucifix
No Cleric Chanting the Office of the Dead
The Ruse to Novus-Ordo Beatify Him "Subito" Has Failed
Now Francis-Bergoglio Has Withdrawn His Name
Speculation Is that Sheen May Not Have Passed
Paedophile Vetting in the Haste of Newchurch to Beatify
The Well-known Television Personality
In a surprising move, Francis-Bergoglio on December 2, 2019, withdrew the well-known television personality and orator Bishop Fulton Sheen's name from the roll of those to be Novus-Ordo beatified. It was reported that several Newbishops in the United States had petitioned Bergoglio to stop the beatification, which had previously been rushed through to occur on December 21, 2019.
The speculation is that Sheen may not pass paedophile vetting, and that the Newbishops wanted to make sure that Newchurch was not embarrassed by another questionable con-anization. Already calls have been raised to de-con-anize Newpope JPII-Wojtyla because of recent information that he had colluded with paedophiles, in violation of the Pauline principle expressed Romans 1:32. Francis-Bergoglio was the one who con-anized Wojtyla, as well as the notorious Marxist Newarchbishop Oscar Romero, a proponent of condemned "Liberation Theology." Sheen, who was Newarchbishop of Rochester, New York, 1966-1969, may have been involved in paedophile cases that are expected to be charged in a forthcoming report of New York State's Attorney General.
Significantly, the press releases from Newvatican and from Newbishop Robert Jenky, of Peoria, Illinois, where Sheen's cadaver now resides since having been ingloriously disentombed from New York's St. Patrick's Cathedral after a scandalous and rancorous battle over who should take possession of the body, differ on how many U.S. Newbishops requested the stop to the Novus-Ordo beatification. The Newvatican release speaks of "several" Newbishops requesting a stop. The Peoria release speaks of "a few."
There was also a suspicious full-throated denial by the Peoria Newbishop that Sheen had been involved in "abuse of a minor." Jenky went on to pontificate the usual mantra: that the subject was an "exemplary model of Christian conduct," a "model of holiness and virtue." In the past, such full-throated denials of any wrong doing have regularly been turned on their head by subsequent revelations that the subject has in fact been so involved. It is revealing that Newvatican has not announced a rescheduling of the Novus Ordo beatification. Suspiciously, the U.S. Conference of Catholic [New]bishops refused all comment on the matter. [Some information for this Commentary was contributed by the National Catholic Register.]
True Catholics, all of this stinks to high Heaven. Why was Sheen's body purloined under cover of dawn, without ceremony and removed to Peoria? Why was Sheen's own will, which directed that he be buried in New York's Calvary Cemetery, completely ignored while corrupt Newprelates disputed over the cadaver. Why was Sheen's only living relative, an elderly woman, browbeaten by Newchurch into turning over the cadaver? Why all the secrecy about the reason for withdrawing Sheen's name from Novus-Ordo beatification. Who are the Newbishops who requested the stop and why? The saga of Sheen's desecrated cadaver is a particularly flagrant example of the corruption and sacrilege that is the Newchurch of the New Order, its Newpopes, and its Newprelates. None of these actions have anything to do with Catholicism.
---
December 5, 2019 - Ferial Day
A Reader Asks: "Is It Sinful to Consult Mediums and Seers
To Learn about the Future?"
From: Tim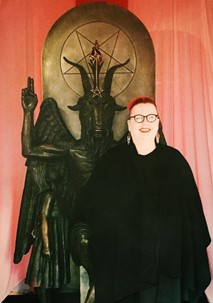 A Medium Poses in Front of a Statue of Satan
Catholics Are Strictly Prohibited from Having Anything
To Do with Mediums, Seers, and Necromancy
Not only Are These Overtly Condemned in Scripture
But Those Who Toy with Them Are Exposed to Satanic Influences
Even Some Pseudo-traditionalists Embrace
So-called Apparitions and Their Seers
In an Effort to Find out about "End Times"
Like the Extremist "Fatimists"
Such Actions Are Gravely Sinful
And Eventually Kill Their Souls and Salvation
Dear TRADITIO Fathers:
Is it sinful to consult mediums and seers to learn about the future? My Newchurch relatives recently told me that they consulted someone known as a "medium". One reason people meet with a medium is to console themselves by apparently communicating with their deceased relatives. I understood that the Bible indicates that such mediums are not messengers from God, but from some malign force or spirit.
The TRADITIO Fathers Reply.
Your understanding is quite correct, and your Newchurch relatives are seriously in error. Remember that Newchurchers are not Catholic; thus, they involve themselves in idolatry, heresy, and immorality. Necromancy, also known as divination, sorcery, and spiritism, which consists in the conjuring of supposed spirits of the dead to reveal the future, is most assuredly sinful. It is an abomination to God, a very serious sin against the First Commandment -- and dangerous to boot. Necromancy is condemned in many passages of both the Old Testament and the New Testament, for example: "Any one that consulteth pythonic spirits [seers], or fortune tellers: or that seeketh the truth from the dead [necromancers]. For the Lord abhorreth all these things: and for these abominations he will destroy them at thy coming (Deuteronomy 18:11-12/DRV).
Those who toy with such diabolic practices are playing with fire and expose themselves to demonic attack. He is not relying on the Lord for truth, but Satan. Sometimes such practices clothe themselves as religious "revelations" or "prophecies" or "visions" and are in opposition to Christ's Sacred Scripture and Sacred Tradition, which warn us that these are of Satan.
St. John of the Cross, perhaps the Church's greatest mystic, warned: "The desire for private revelations deprives faith of its purity, develops a dangerous curiosity that becomes a source of illusions, fills the mind with vain fancies, and often proves the want of humility, and of submission to Our Lord, Who, through His public revelation, has given all that is needed for salvation. We must suspect those apparitions that lack dignity or proper reserve, and above all, those that are ridiculous. This last characteristic is a mark of human or diabolical machination. Stay away from visions, apparitions, and miracles as much as you can. Be careful of visions, even when they are authentic. St. Vincent Ferrer, and Pope St. Pius X, inter alios, warned similarly.
For further information on this topic, click on FAQ10: How Do You Explain These Traditional Catholic Beliefs? in the TRADITIO Network's Library of Files (FAQs and Traditional Apologetics) department, in the section "Apparitions, Miracles, Private Revelations, and Visions."
---
December 4, 2019 - St. Peter Chrysologus, Bishop, Confessor & Doctor
Liturgical Rank
Francis-Bergoglio's Newchurch Goes All out "Gay"
Blasphemous Drag Show Staged in Vienna's St. Stephen's Newcathedral
From: The TRADITIO Fathers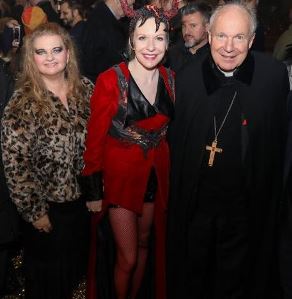 Francis-Bergoglio's Intimate, Newcardinal Christoph Schonborn
Poses with Drag Queens Associated with the Sodomite Benefit
Staged with His Support in St. Stephen's Newcathedral
The Blasphemous Extravaganza Was Co-sponosred
By the Knights of Malta, Often Thought to Be Traditionalist
But, Now Associated with the Newchurch of the New Order
Has Become Just as Corrupt
The Grotesque Extravaganza Was Described in the Local Press
As "the Death of a Feeble [New]church"
"Who am I to judge?" pontificated Newpope Francis-Bergoglio, of sodomy, one of the Four Biblical Sins that Cry out to God for Retribution. Now one of Bergoglio's intimates, Ultra-leftist Newcardinal Christoph Schonborn, has turned over St. Stephen's Newcathedral in Vienna to a group of drag queens to put on a blasphemous extravaganza to benefit sodomites. This is the third year under Bergoglio's pro-sodomite regime that Schonborn has done so -- without a peep of protest from Bergoglio.
On November 30, 2019, a congeries of perverted persons openly paraded before Newcardinal Schonborn, while the venerable St. Stephen's Newcathedral, originally founded as a Catholic cathedral in 1137, was used as the stage for blasphemy, with sodomites standing on the "altar rail" dressed as demons, while vulgar heavy rock jungle music blared forth. The extravaganza featured Thomas Neuwirth, Austria's infamous drag queen "Conchita Wurst."
Francis-Bergoglio's Newchurch is all bought in to this grotesquerie, as the extravaganza was co-sponsored by the Knights of Malta in conjunction with Newcardinal Schonborn. Many Neocon and pseudo-traditionalist Newchurchers seem to think that the Knights of Malta is a traditionalist organization. It isn't. It is just as blasphemous, idolatrous, heretical, and immoral as any other organization in Newchurch, which corrupts everything it touches.
On the other side of the Atlantic, in the United States, Francis-Bergoglio's pro-sodomite regime at the Newjesuit Marquette University in Wisconsin openly sponsored a Drag Queen Story Hour on October 12, 2019, which is the date of (Catholic) Columbus Day. Remember that Bergoglio himself is member of the Marxist Newjesuit order, which the esteemed traditional priest, himself once a Newjesuit, Fr. Malachi Martin, exposed as a Modernist fraud in his1988 bestselling blockbuster The Jesuits: The Society of Jesus and the Betrayal of the Roman Catholic Church.
Meanwhile, James Martin, the notorious pro-sodomite presbyter being considered by Bergoglio to become Newarchbishop of Philadelphia, Pennsylvania, has published on the internet an image of Christ as a homosexual, used to illustrate a book titled The Passion of Christ: A Gay Vision. Neither Bergoglio nor any U.S. Newbishop has denounced the blasphemy. [Some information for this Commentary was contributed by LS News.]
True Catholics, it seems that the sodomite cause is losing steam in Austria. The annual drag ball had to be canceled because corporate sponsors backed out and the donations were embezzled to fund the sodomite lifestyles of the organizers. So the pro-sodomite Newcardinal Schonbron stepped in to turn over his Newcathedral to the grotesquerie. In 2017 Schonbron, had staged a "Gay Mess" in his Newcathedral. In 2018 Schonbron blessed the sodomite organizer of the event and his paramour. The extravaganza was described as "the death of a feeble [New]church." Truer words were never spoken.
---
December 3, 2019 - St. Francis Xavier, Confessor
Double Major Feast
U.N. Suspends Francis-Bergoglio's "Charity," Caritas International
Its Presbyter-director Was Outed as a Convicted Paedophile
From: The TRADITIO Fathers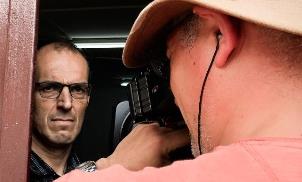 Francis-Bergoglio's Presbyter, Luk Delft
Is Outed by a CNN Reporter
Luk Directed Caritas International
Francis-Bergoglio's Purported Charity
Yet Luk Is a Convicted Paedophile
The United Nations Has Cut Ties
With Bergoglio's Charity
Bergoglio Is Also Being Investigated
For Embezzlement in His Vatican Bank
The United Nations has suspended its work with Francis-Bergoglio's purported charity, Caritas International, after it was revealed by CNN that the charity's presbyter-director, Luk Delft, is a convicted paedophile, who had sexually assaulted several boys. Unlike Newchurch, the United Nations has a zero-tolerance policy regarding sexual exploitation and assault. The United Nations and civil authorities are investigating Luk and Bergoglio's charity.
Francis-Bergoglio made no response to this disgusting situation. He is supposed to have a "zero tolerance" policy on paedophile Newclergy, but that is only for show. He rarely enforces the policy, and then only in the mildest ways, like letting his criminals retire. On November 29, 2019, Bergoglio visited his Caritas operation in Newrome in a photo op obviously intended to counter the bad press of the Delft affair. The Marxist/Modernist Bergoglio is interested only in playing games and trying to con clueless Newchurchers to keep coughing up money for his corrupt enterprises. [Some information for this Commentary was contributed by CNN.]
True Catholics, it is ironic that the presbyter-director of Francis-Bergoglio's charity is a member of the Newsalesians, the religious order founded by St. Don Bosco (1815-1888) to protect children. All religious orders in Newchurch have now become corrupted. Not a one of them has escaped the heresy and immorality of New Order sect, founded on November 21, 1964, at the Vatican II Anti-council.
---
December 2, 2019 - St. Bibiana, Virgin & Martyr
Semidouble Feast
Infamous "Social Justice" Activist Presbyter Has Died
Clements Had Been Accused of Paedophile Crime and Removed from the Novus Ordo "Ministry"
From: The TRADITIO Fathers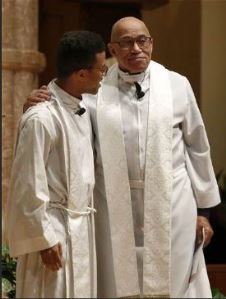 Presbyter George Clements and Unidentified Boy
Clements Turned Against
The True Mass and Has Religious Duties
To Become a Political Activist for Secular Activities
Such as the Vatican II Anti-council's
Phony "Social Justice"
Clements Went So Far Out
That He Was Accused of Sexually Assaulting a Boy
And Was Removed from the Novus Ordo "Ministry"
Presbyter George Clements, an activist presbyter, has died at age 87 in Chicago, Illinois. He was known for pushing Novus Ordo "social justice." His activities derived from the Vatican II Anti-council, after which the Newchurch of the New Order, founded at that Anti-council in 1964, no longer ordained priests, but merely "installed" presbyters, who are essentially Protestant ministers. Newchurch presbyters are not interested in what Catholic priests are ordained under the Sacrament of Holy Orders to do, i.e., "to offer the sacrifice of the Mass for the living and the dead." Rather, they become activities for such secular activities as "social justice."
Clements also rejected the Catholic priesthood by adopting four children. In 1974, as pastor of Holy Angels Newchurch in Chicago, Illinois, Clements was accused of sexually assaulting a boy. He was removed from the Novus Ordo "ministry."
True Catholics, presbyter Clements is yet another example of how the Newchurch clergy, not having the priesthood, have gone astray. Instead of offering the true Mass for his people, he simulated the invalid (phony) Protestant-Masonic-Pagan "New Mess" of 1969 and spent the bulk of his time nosing into secular activist crusades. Now Newchurch has a self-confessed Communist at its head. It all fits. That is why Newchurch is sinking fast, and why its Mess and "sacraments" are fake and its activities are just a mere excused to assault children and embezzle money from adults.
---
December 1, 2019 - First Sunday of Advent
Semidouble Sunday of the First Class
Francis-Bergoglio Confesses that He Became a Novus Ordo Presbyter
Largely Because He Wanted to Be a Communist "Modernist Revolutionary" in Newchurch
From: The TRADITIO Fathers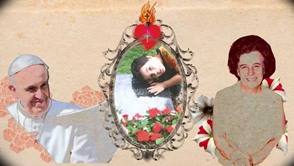 Francis-Bergoglio Has Confessed
In a September 24, 2019, Interview
Soon to Be Published in Book Form
That He Was Greatly Influenced by a Marxist Terrorist
Esther Ballestrino de Careaga (Right)
Who Gave Him Communist Texts to Read at the University
Which He Took to the Newjesuit Seminary with Him
And Hid from the Newseminary Officials
Bergoglio Was Probably Excommunicated
By Pope Pius XII in 1949
Francis-Bergoglio has confessed in a September 24, 2019, interview with Italian journalist Dr. Eugenio Scalfari, soon to be published in book form, that he was profoundly influenced by atheistic Communism when he decided to become presbyter of the New Order and that he found atheistic Communism to be "in harmony with the social doctrine" of the Newchurch of the New Order. Bergoglio in no way adverted to the fact that the 1949 Decree against Communism approved by Pope Pius XII declared Catholics who professed Communist doctrine to be excommunicated as apostates from the Christian faith. Thus, it appears that, by his own admission, Bergoglio was excommunicated from the Catholic Church even before he became a Novus Ordo presbyter.
In the interview, soon to be released in book form, Francis-Bergoglio calls himself a militant "Modernist revolutionary," who dismisses any attempt to convert anyone to Christianity (what he calls "proselytism"). He reveals that in his native Argentina, he was taught at the university by a "fervent Communist," whom he respected and befriended. This teacher gave Bergoglio texts from the Communist party to read. Bergoglio's teacher has been identified as a Paraguayan Marxist terrorist Esther Ballestrino de Careaga, who was put to death for her violent crimes. [Some information for this Commentary was contributed by CC News.]
True Catholics, Francis-Bergoglio declares that it is the Communists who think like Christians. For him, Newchurch is a political game, having no religious import, but is merely a vehicle to pander atheistic Communism and Marxist revolution though the power of the institution. In Bergoglio's heretical view, Our Lord Jesus Christ died on the cross not to redeem the sins of man, but to establish socialistic "brotherhood." The heretic Bergoglio also rejects the absolute truth of God and declares that each man may make up the truth for himself. This is the core belief of virulent, heretical Modernism, which Pope St. Pius X condemned as "the synthesis of all heresies." Truer words were never spoken, and the current heretic Newpope is Newchurch's best representation of its endemic heresy.
---

Return to Daily Commentaries from the TRADITIO Fathers.