May 2007
| | |
| --- | --- |
| | For answers to many questions, consult the Official Traditional Catholic Directory, Listing All Traditional Latin Masses and Traditional Resources for North America, 12th Annual Edition (2007) - May 2007 Monthly Revised Edition. For further information, click on the Official Traditional Catholic Directory department, provided to the TRADITIO Network by the National Registry of Traditional Latin Masses. |
For information about the protocol for sending messages to the Fathers, click on Ask the Fathers.
| | |
| --- | --- |
| | If you wish to support the TRADITIO Network's Apostolate, click on the box to the left to made a donation easily, securely, and confidentially by bank account or credit card through PayPal. Regular contributors become Benefactors of the TRADITIO Network, and their intentions are specially commemorated at Traditional Latin Masses offered. Indicate "TRADITIO" in the Payment For field. Using PayPal reduces our administrative burden considerably, but if need to use a paper check, see FAQ01: How Can I Help the TRADITIO Network's Apostolate? |
---
May 31 - Pentecost Thursday
Semidouble Feast
Bishopess Ordains Five Priestesses for Newchurch
From: The Fathers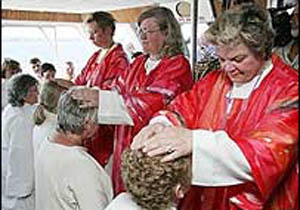 Using the Ordination Rite from the Novus Ordo Ordinal of 1968
In a Scene that Will Undoubtedly Become Common for Ordaining Priestesses in Future for Newchurch
Bishop Patricia Fresen Ordained Five Priestesses for Canada's "Catholic" Church
In Toronto on May 29, 2007
According to the British Broadcasting Corporation (BBC) News, Bishop Patricia Fresen, one of the most well-known figures in the Roman Catholic Womenpriests Movement, ordained five priestesses in the Novus Ordo rites, while a packed enthusiastic congregation of Newchurchers and others watched.
Roman Catholic Womenpriests (RCWP) is an international organization within Newchurch, whose purpose is to prepare, ordain, and support women and men from all states of life "who are committed to an inclusive model of Church, and who are called by the Holy Spirit and their communities to minister within the Roman Catholic Church" [by which the organization means the Newchurch of the New Order].
Although Newchurch officials reject these public ordinations of priestesses for Newchurch in public, in private it is well known that a number of Newchurch bishops support them and allow them to perform Novus Ordo services underground.
---
May 30 - Pentecost Wednesday - Ember Wednesday
Partial Abstinence
Semidouble Feast
Oecumenism Goes Mad as Newchurch Builds Pagan Temples for Itself in India
From: The Fathers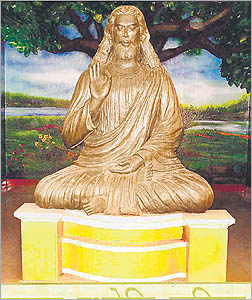 Christ as Buddha in Newrome's Newest Church in Neendakara Panchayat, India The New Order's Churches in India Are Becoming Patently Hinduized
While Newrome Keeps Its Newchurchers in the Western Hemisphere and Europe Ignorant
Of the Fact that Newrome Has Sold out the Christian Faith in India to Paganism
With Mother Theresa as Its "New Mary
The sign on the outside claims that it is a "Latin Catholic Church." However, Newchurch's newest church in Neendakara Panchayat, India, in the diocese of Kollam, boasts a steeple topped with the Hindu mantra Om instead of the Cross. Inside, the walls are plastered with images from the pagan religions of Hinduism, Islam, Buddhism, Jainism, and even Zoroastrianism. The Neendakara church, now called the Jagat Jyoti Mandir (House of Light of the Universe), is a cross between a church and temple.
For the Sunday "Mess," there are no pews or pulpit, no crucifix. Newchurch Presbyter Romance Antony and his congregation of Newchurchers sit in the cross-legged position on the floor while listening to pagan Hindu religious songs called bhajans. Why should this surprise anyone? The Indian [Newchurch] Bishops Conference has already replaced the crucifix with the kalasam, a bronze pot used in the pagan Hindu religion. [Source: Hindustani Times]
Meanwhile, in the United States, paganism became part of the official Novus Ordo service when, on May 27, 2007, Pentecost Sunday, the Hindu Gyuto Monks of Tibet were co-performers of the Newchurch "liturgy" at St. Joan of Arc Newparish in Minneapolis.
This direction of Newchurch is completely in accordance with the directives of the "Bastard" Council of Vatican II (1963-1965), which called for an "inculturation," a "more radical adaptation of the liturgy" to local customs and sects (Sacrosanctum Concilium [Constitution on the Sacred Liturgy], no. 40). It has taken the Newchurch of the New Order only forty years to transmogrify the Traditional Latin Mass of St. Peter into a Sanskrit pagan Hindu service. And Benedict-Ratzinger, outspoken proponent of Vatican II, is right there supporting this paganizing direction.
---
May 29 - Pentecost Tuesday
Double Feast of the First Class
Newchurch Bishop Ejects "Indult" Society
From: The Fathers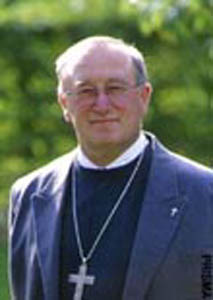 Armand Maillard, Newchurch Bishop of Laval, France
Has Barred the "Indult" Fraternity of St. Peter from the Diocese
Because of Its Unauthorized Takeover of a Newparish
The Action Further Jeopardizes Any Imaginary New "Indult"
On May 24, 2007, Armand Maillard, Newchurch Bishop of Laval, France, barred the "Indult" Fraternity of St. Peter (FSSP) from the Newparish of Niafles. Without Maillard's authorization, an FSSP priest-presbyter, Fr. Lodda, had taken over the parish to offer the "Indult" Mass when the church's pastor, Fr. Chahare, who had been celebrating the Traditional Latin Mass for the previous forty years, died at the age of 94.
Upon Chahre's death the FSSP stepped in without Maillard's authorization. Accordingly, Maillard has ordered that, effective after May 27, 2007, the "Latin Mass" be celebrated according to the Novus Ordo Missal and has directed local police to eject Lodda from the church. This incident places in doubt the FSSP's continuing operations in France, which is already quite hostile to the "Indult" Mass, and provides yet another reason for Benedict-Ratzinger never to issue an imaginary new "indult" for the Mass of 1962. [Source: Le Figaro]
---
May 28 - Pentecost Monday
Double Feast of the First Class
The Future of Newchurch Is Here: Lay Deacon Performs Novus Ordo "Mess"
From: The Fathers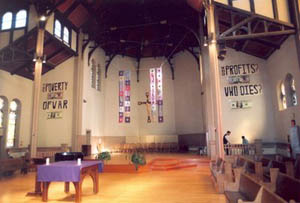 St. Stephen's Novus Ordo Temple in Minneapolis
Although the Church Is over 100 Years Old, It Has Been Gutted and Wreckovated
To Become Site of a Lay Deacon's Mess, That Is, the Novus Ordo Service Performed by a Deacon
Even Newchurch Admits that Such Messes Are Invalid
But Neither Archbishop Harry Flynn Nor Newpope Benedict-Ratzinger Has Put a Stop to It
Those poor Newchurchers! They still claim that they have a "Mass," while in reality their Novus Ordo is only an invalid parody and they munch on mere cookies. The future of Newchurch is clearly demonstrated by a new practice at St. Stephen's Newchurch Parish in Minneapolis: the Lay Deacon Mess. There lay deacon Bob Wagner regularly says the entire phony "Eucharistic Prayer," and the entire parish says the words of institution. [Source: Catholic Spirit]
A few "conservative" Newchurchers grumble sacrilege!, but the Mess goes on. Harry Flynn, the Newchurch Archbishop of Minneapolis-St. Paul, has not booted lay deacon Wagner to kingdom come, and Benedict-Ratzinger "the Mute" says nothing. When such practices are allowed to go on with Newchurch archbishops and conciliar popes saying nothing, you can be darn sure that the practices are being silently supported by the Newchurch hierarchy from Newpope on down. Undoubtedly, this practice is going on in Novus Ordo temples other than St. Stephen's.
The same ploy was used to introduce distributing the Novus Ordo cookie in the hand in violation of Catholic councils and popes for 2000 years, even the Novus Ordo pope, Paul VI, himself! For further information, see FAQ10: How Do You Explain These Traditional Catholic Beliefs in the TRADITIO Network's Library of Files (FAQs & Traditional Apologetics) in the article "Communion in the Hand."
---
May 27 - Pentecost Sunday
Double Feast of the First Class
"Catholic" Pro-abortionist Publicly Dares Benedict-Ratzinger to Excommunicate Her
From: The Fathers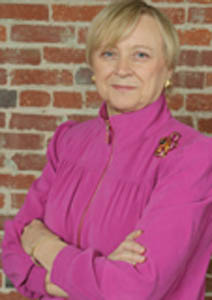 Frances Kissling, President of Catholics [sic] for a Free Choice
In a May 21, 2007, Public Letter, Dares Benedict-Ratzinger to Excommunicate Her
As Usual, Newpope Is Silent, Playing His Usual Role of Cowardly Paper-Tiger
The degree to which Newchurch and Benedict-Ratzinger have become a laughing-stock is illustrated by the case of Frances Kissling, President of Catholics for a Free Choice, a 29-year-old pro-abortion organization with solid funding from Newchurchers and a major media presence.
Kissling is the kind of Newchurch "vixen" (Luke 13:32) who knows that Newchurch huffs and puffs about "excommunications" for public pro-abortion advocates, but never actually lifts a finger to do anything. In a public letter of May 21, 2007, entitled "What Does a Girl Have to Do to Get Excommunicated?," Kissling essentially dares Benedict-Ratzinger to excommunicate her along with fellow pro-abortionists Governor Mario Cuomo, Senator Ted Kennedy, and Ellie Smeal, President of the Feminist Majority Foundation.
Kissling has got it right: "Since there is no way the Church could effectively police the excommunication, I could also ignore it and keep going to Mass [sic] and taking Communion [sic]." Even Benedict-Ratzinger said that it was up to individuals to determine whether they were "excommunicated" and to abstain from the Newchurch cookie. For example, Donald Wuerl, Newpope's personal appointee as Archbishop of Washington, D.C., has publicly stated that he would give the cookie to anyone who presents himself at the Novus Ordo dinner table, no matter how criminal or scandal-ridden.
And let's have no more talk about these so-called "automatic" excommunications. They are just a cowardly out for Newchurch popes to do nothing but say that a Newchurcher has "excommunicated himself." The problem is that the conditions for such "automatic excommunications" are always debatable, and the targets always claim that they do not meet the conditions.
Benedict-Ratzinger and the Newchurch bishops huff and puff, but never "excommunicate." For example, the Mexican [Newchurch] Bishops Conference claimed that politicians who support abortion automatically "excommunicated themselves." Several legislators responded by asking the bishops to send them written confirmation of their excommunication. The bishops backed off. Cardinal Rivera Carrera, head of the Bishops Conference, announced that he was not excommunicating anyone.
If Benedict-Ratzinger is really serious, he needs to convene ecclesiastical courts to impose formal penalties after a proper juridical procedure. This was exactly the process, known as ferendae sententiae, denied Archbishop Lefebvre, as JPII was very much afraid that Lefebvre would prove his case if he had a chance to argue challenge his "excommunication" publicly in an ecclesiastical court. As long as Benedict-Ratzinger doesn't have the guts to do that, he's simply a cowardly paper-tiger and supporter of abortion himself by his total inaction.
---
May 26 - Vigil of Pentecost
Does Mel Gibson Have a New Catholic Film on the Way?
From: The Fathers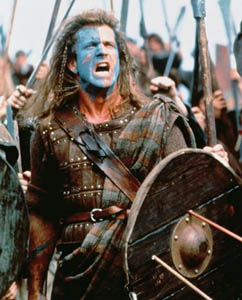 Producer-Director-Actor Mel Gibson Pictured in His Role as a Scottish Freedom-fighter
In His 1995 Academy-Award-Winning Best Picture Braveheart
Gibson's Next Film May Be on the Jesuit Missionary and Explorer, Fr. Francisco Kino (1645-1711)
He May also Product a Film about Boadicea, British Warrioress against Rome in the First Century A.D.
A report has come to us that that traditional Catholic producer-director-actor Mel Gibson is considering a new movie that would feature the life of the Jesuit missionary, Fr. Francisco Eusebio Kino, who founded a series of Catholic missions for the Pima Indians in the area that now comprises southern Arizona, USA, and northern Sonora, Mexico.
Fr. Kino was born in Segno in Tirol, Italy, in 1645. He distinguished himself in the study of mathematics, cartography, and astronomy in Germany and taught mathematics for a time at the University of Ingolstadt. He became a member of the Society of Jesus in 1665. His work as a missionary began in 1678, when he was assigned to Spain's colony in Mexico. In 1687 Fr. Kino established his first mission at Nuestra Senora de los Dolores, which became the headquarters for his geographical explorations, as well as for his founding of other missions, including San Xavier del Bac (1700) near Tucson, Guevavi, and Tumacacori (now a U.S. National Monument).
His explorations of the area around the mouth of the Colorado River in 1701 convinced him that Baja California was a peninsula, not an island. His 1705 map was the standard reference for the southwestern desert region for more than a century. Fr. Kino helped the Pima Indians diversify their agriculture and aided them in their constant wars with the Apaches, while opposing Indian enslavement in the silver mines of northern Mexico. His historical memoirs were published in Latin in 1708 as Favores Celestiales. Fr. Kino died at Mission Magdalena in Sonora in 1711.
Another report indicates that Gibson will continue with his treatment of the Roman empire in the first century after Christ, which he first depicted in The Passion of the Christ, by producing a movie about Boadicea, a female warrior who led Britain against the Roman Empire during the time of Nero and was named Britain's first queen after her death in A.D. 60/61. Her prowess in virtually overcoming the Roman army is amply documented by the Roman historians Cornelius Tacitus, writing in Latin in the late first century/early second century, and Cassius Dio, writing in Greek in the late second century/early third century.
---
May 25 - St. Gregory VII, Pope & Confessor
Complete Friday Abstinence
Double Feast
Newchurch Panders to Abortions in Communist China
From: The Fathers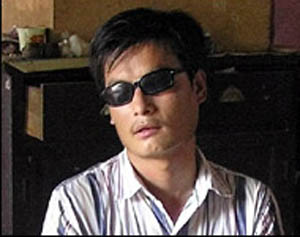 Chen Guangcheng, Who Protested Red China's Forced-abortion Policy
Has Been Imprisoned for Four Years for Disturbing the Peace
He Claims that Red China Forces People to Have Late-term Abortions
In Order to Enforce Its One-child Policy
One of the most scandalous actions of JPII and Benedict-Ratzinger is their playing up to the Communist regime in China, which has publicly executed quite a number of Newchurch presbyters and nuns.
Now word comes that an intensive campaign to enforce strict population-control measures, including forced abortions, prompted violent clashes between the police and local residents in southwestern China in recent days. As many as five people were killed, including three officials responsible for population-control work. The violence stemmed from a two-month crackdown in Guangxi to punish people who violated the country's policy that limits the number of children that families are allowed to have to one. Officials in several parts of Guangxi mobilized their largest effort in years to roll back population growth by forcing pregnant women who lacked approval to give birth to undergo abortions. [Source: New York Times]
---
Newchurch Archdiocese Considers Fleeing Boston
From: The Fathers
Having been mired in the Great Sex & Embezzlement Scandal by Cardinal Bernard Law (1984-2002) and Archbishop Sean O'Malley (2003-), the Newchurch archdiocese of Boston is considering fleeing from its headquarters in Boston to hide in the obscurity of a low-key suburban office park in Braintree. The owner of the property admits that he is considering a scam in which O'Malley would pay rent at less than the market rate. In other words, the owner would be subsidizing Newchurch's Sex Crimes Fund. [Source: Boston Herald]
---
May 24 - Octave Day of the Ascension
Double Major Feast
Newchurch Conducts Mass Invalid Baptisms
From: The Fathers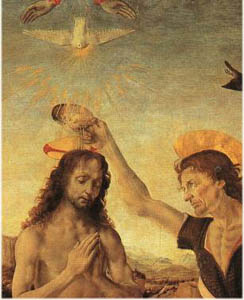 Detail of The Baptism of Christ (1472-75) by Verrocchio
More and More Newchurch Baptisms Are Using Invalid Forms and Methods
In Mexico City Newchurchers Are Baptized Not in the Required Biblical Trinitarian Form
But in the "Strength of Jesus Christ"
Baptism is probably the simplest Sacrament to get right. All that has to be done is to use water and the words of Scripture. Even mainline Protestant baptisms using the Trinitarian form are valid. In recent years, however, there has been increasing evidence that in various places around the world, Newchurch is performing invalid Baptisms. There have been sporadic reports from Canada, Australia, and the United States, for instance, that Newchurch has not been using the Trinitarian form.
Now word comes from Mexico City that Newchurch has been performing mass baptisms that are invalid because they substitute a non-Biblical, non-Trinitarian form. At the Newchurch Metropolitan Cathedral in Mexico City, one of the largest cathedrals in the Western Hemisphere, as many as eight groups are "baptized" each Sunday. According to a May 22, 2007, Washington Post report, the form being used there is: "May the strength of Jesus Christ the Savior be yours." This is a non-Biblical, non-Trinitarian, invalid form. The report also indicated that the water was merely touched to the forehead, not poured.
For further information, see FAQ10: How Do You Explain These Traditional Catholic Beliefs in the TRADITIO Network's Library of Files (FAQs & Traditional Apologetics) in the article "Sacraments: Their True Form and Matter."
Good Catholics, we are no longer in 1969. No matter how invalid things were at that time when the New Order formally entered Newchurch, forty years later it is far worse. However, the perspective of those forty years allows us now to see the Big Picture, to see the forest instead of only the trees. It seems now that in addition to an invalid Novus Ordo service, Newchurch is increasingly performing invalid Sacraments, even baptisms. Once again the warning rings true: avoid the New Order like the plague that it is.
---
May 24 - Octave Day of the Ascension
Double Major Feast
Newchurch Presbyter Jailed for Jumping Bail in $600,000 Indictment
From: The Fathers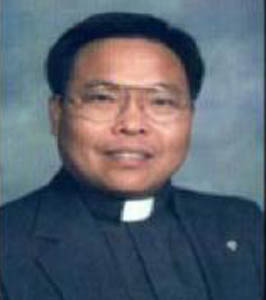 Newchurch Presbyter Rodney Rodis, under Indictment for Embezzlement of $600,000, Tries to Jump Bail
Rodis Faces 260 Years in Jail for Stealing Newchurch Funds to Buy a House
With His "Wife" and Illegitimate Children
A Newchurch presbyter presbyter who tried to jump bail while he was under indictment for has been jailed by the court until his trial in October 2007. Rodney Rodis, a native of the Philippines, had been indicted on thirteen counts of felony embezzlement of $600,000 from St. Jude and Immaculate Conception Churches in Louisa County, Virginia, and faces 260 years in jail. Rodis was pastor of the Newparishes in question.
Like so many other Newchurch criminal pastors, authorities said that Rodis opened a bank account in a church's name and then diverted the money for personal use. In this case, he used it to support a phony "marriage" that Rodis had arranged with a woman. The money was spent on a mortgage in their joint names for a house in which the presbyter lived with his "wife" and their illegitimate children. Newchurch authorities were, as usual, oblivious to the criminal situation.
---
Newvatican Intimidates Italian Television Network from Showing BBC Documentary
Demonstrating that Benedict-Ratzinger Personally Covered up Sex Crimes
From: The Fathers
Italy's public broadcasting corporation, Radio Audizione Italiane (RAI), was accused on May 20, 2007, of withholding broadcast of a British Broadcasting Corporation (BBC) documentary that accuses Newpope Benedict-Ratzinger of personally covering up sex crimes by his Newchurch presbyters.
Horrified that Benedict-Ratzinger's Sex-Crimes Mafia would be brought to public attention by the internationally-renowned network, the Italian bishops launched a demented attack upon the BBC, which only ended up proving that the Newchurch bishops were more interested in continuing the Great Facade of a cover-up. Benedict-Ratzinger has already been considered an unindicted co-conspirator by U.S. courts for his efforts to keep the Great Sex & Embezzlement Scandal under wraps. Our Lord's comment is:
For there is nothing covered that shall not be revealed: nor hidden that shall not be known. For whatsoever things you have spoken in darkness shall be published in the light: and that which you have spoken in the ear in the chambers shall be preached on the housetops. (Luke 12:2-3/DRV)
Good Catholics, we reiterate the contention that the JPII and Benedict-Ratzinger conciliar papacies are the most corrupt and immoral since that of Alexander VI. It is popes of this type that may well be of the kind described by the Great Father and Doctor of the Church, St. John Chrysostom, as paving the floor of Hell with their skulls.
---
Did Solomon Prophesy the Demise of Newchurch?
From: The Fathers
In a little-known passage from Sacred Scripture, it appears that King Solomon predicted the demise of Newchurch, as he did that of the Jewish Temple, which he himself had built. His description of the day when the Faith and its sacred ceremonies would be abandoned sounds exactly like the current situation of Newchurch, when so many of those who call themselves "Catholic" have abandoned God's Faith and traditional sacred ceremonies, and when a battered Newchurch is paying the penalty for that abandonment:
But if you and your children revolting shall turn away from following me, and will not keep my commandments, and my ceremonies, which I have set before you, but will go and worship strange gods, and adore them. I will take away Israel from the face of the land which I have given them. And the temple which I have sanctified to my name, I will cast out of my sight. And Israel shall be a proverb and a byword among all people. And this house shall be made an example of. Every one that shall pass by it shall be astonished, and shall hiss, and say: Why hath the Lord done thus to this land, and to this house? And they shall answer: Because they forsook the Lord their God, who brought their fathers out of the land of Egypt, and followed strange gods, and adored them, and worshipped them. Therefore hath the Lord brought upon them all this evil? (3 Kings 9:6-9/DRV)
This passage provides a clear answer to the question that all too many ask: Why has the Lord brought upon Newchurch all this evil? The answer is that the Newchurchers have forsaken their God and worshipped strange gods.
---
May 23 - Within the Octave of the Ascension
Semidouble Feast
Newchurch Bishop Who Admitted a "Transgendered" Man as a Newchurch "Nun"
To Ordain Priest-Presbyters for a Small "Indult" Society
From: The Fathers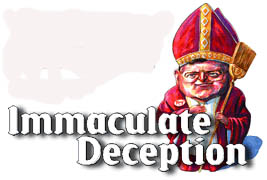 A Local Caricature of Newchurch Bishop "Bully" Burke
To Whom an "Indult" Society Has Turned to Ordain Their Priest-Presbyters
Burke Is Known for His Admission of a Surgically-Altered Man as a Newchurch "Nun"
And for His Persecution of Conservative Newchurchers to Fill His Sex Crimes Fund
The untenable position of the "indult" organizations, who claim to be "traditional," but at the same time profess fidelity to the New Order, is pointed up by a recent announcement that Newchurch bishop Raymond "Bully" Burke, formerly of La Crosse, Wisconsin, now of St. Louis, Missouri, will ordain two priest-presbyters for an "indult" organization called the Institute of Christ the King.
This small "indult" organization out of Florence, Italy, is headed in the United States by one Michael Schmitz, who was "ordained" by Bp. Joseph Ratzinger in 1982. So here we have a double quandary. The rite in use in Newchurch in 1982, as it is today, was the one fabricated by the Freemason Hannibal Bugnini in 1968, which purports to "install" presbyters to "preside over the assembly." It does not ordain priests to "offer Mass for the living and the dead," as does the traditional rite. Moveover, Joseph Ratzinger was not "consecrated" as a traditional bishop; he was merely "installed" as a Newchurch bishop in 1977 using Bugnini's Novus Ordo rite. Significant numbers of traditional Catholics now reject as invalid Bugnini's New Ordinal for the installation of both presbyters and bishops.
Let us look at the Newchurch bishop, "Bully" Burke, to whom the Institute has prostrated itself for these ordinations. This individual has to be one of the most corrupt of the Newchurch bishops. In a 2004 sex scandal described as "Bishop Takes Queen," Burke received as a Newchurch "nun" a man who had been surgically modified to become a "woman." As if that scandal weren't enough, Burke then became embroiled in what was called the "Immaculate Deception," in which the degree to which he had concealed the rampant sex crimes going on in his diocese was exposed.
It was Burke who received into his Newchurch diocese the Institute, whose U.S. Superior at that time was later convicted and jailed for sex crimes. Another of the Institute's "indult" priests was convicted and jailed on two felony burglary counts, one felony theft count, one misdemeanor theft count, and one count of obstructing justice by lying to police. These are "priests"? [Source: Riverfront Times]
When "Bully" Burke had worn out his welcome La Crosse, and his dirty scandals were coming to public notice, "Saint" JPII, leaving no crime unrewarded, kicked Burke upstairs to become Archbishop of St. Louis in December 2003. There Burke formed a plan to rob the conservative Church of St. Stanislaus Kosta of its $10,000,000-plus worth to pay off for sex crimes. St. Stanislaus had been instituted by a former archbishop to be run by a board of lay trustees in perpetuity, and had been so run for well over a century with no funding whatsoever from the archdiocese. When the parishioners gave a rousing No! to the archbishop's attempted larceny, he excommunicated the trustees. They, however, had the last laugh on "Bully" Burke, as he was unable to complete the larceny, and St. Stanislaus is now operating independently of the Newchurch archdiocese. For further information, use the TRADITIO Network's search engine in the Commentaries from the Mailbox department.
Good Catholics, the moral of this story is "a rotten apple spoils the barrel." The history of the post-Vatican II demonstrates beyond doubt that those who consort with the New Order and try to use it for their own purposes inevitably fall prey to the sting of Satan's scorpion.
---
May 22 - Within the Octave of the Ascension
Semidouble Feast
Newvatican Secretary of State Denies Prediction of "Apostasy and Heresy"
On the Nintieth Anniversary of the Fatima Apparition
From: The Fathers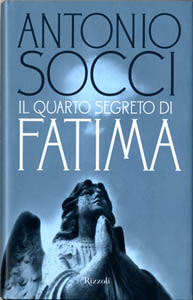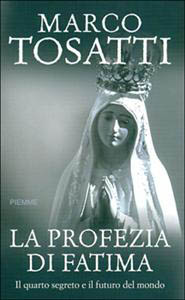 Left: Antonio Socci's 2007 Il Quarto Segreto di Fatima [The Fourth Secret of Fatima]
Right: Marco Tosatti's 2007 La Profezia di Fatima, [The Prophecy of Fatima]
The Authors Claim that Newvatican Is "Hiding Something" about the Fatima Documentation
So as "Not to Alarm Millions of the Faithful"
Faced with a barrage of criticism that it was concealing the truth about the apparition at Fatima, Newvatican's Secretary of State, Newcardinal Tarcisio Bertone denied that Newvatican hasn't told the complete truth about what are said to be apparitions of the Virgin Mary to three shepherd children on a hillside at Fatima, Portugal, at the same time as tens of thousands gathered at Fatima, 130 kilometres north of Lisbon, on May 14, 2007, to mark the 90th anniversary of the apparitions. Meanwhile, this country that, according to the apparition, would never fall from the Catholic Faith, is handing out free maps of the Fatima site that show the Virgin Mary on one side and advertisements for sex objects and aphrodisiacs on the other.
Antonio Socci, a journalist and author of the 2006 Il Quarto Segreto di Fatima [The Fourth Secret of Fatima], said that at first he had accepted JPII's publication of the Fatima documents in 2000, but that his researches subsequently had led him to believe that JPII's publication had been only "partial." He said that a portion of the apparitions undisclosed in the 2000 publication predicted "a crisis of faith in the West and the collapse of the Church hierarchy in the face of a tidal wave of apostasy and heresy." Marco Tosatti, a Newvatican watcher and author of the 2007 La Profezia di Fatima, [The Prophecy of Fatima], also said that Newvatican was "hiding something" so as "not to alarm millions of the faithful."
In a statement reminiscent of Hillary Clinton's original denial of her U.S. President husband's sex trists in the Oval Office with a young intern, Bertone implied that "anti-Christians" are behind the criticisms of Newvatican. Yet some of those who have most vocally called for a complete revelation of the truth and the documents about Fatima, whatever they may be, are Catholic priests. Benedict-Ratzinger, in an action unprecedented in papal history, wrote a preface to a 2007 pot-boiler, by Bertone himself, L'ultima veggente di Fatima [The Last Seeress of Fatima]. [Source: The Times of London]
Given the criminal deceits that the Newchurch has engaged in, from the Newpopes on down, concerning the Great Sex & Embezzlement Scandal, one cannot trust any of these hierarch-servants of the New Order, who apparently think that they can twist and deny the truth for their own self-serving purposes.
For further information, see FAQ10: How Do You Explain These Traditional Catholic Beliefs in the TRADITIO Network's Library of Files (FAQs & Traditional Apologetics) in the article "Fatima."
---
May 21 - Within the Octave of the Ascension
Semidouble Feast
The TRADITIO Network Reaches Six Million Readers
On May 21, 2007, in the 13th year of its apostolate on the internet, the TRADITIO Network logged its 6,000,000th reader. TRADITIO was the first traditional Roman Catholic site to appear on the internet. We were here even before the Vatican was, even before Amazon.com was! We thank the Lord for our six million readers over these years and for our hundreds of dedicated correspondents from all over the world, who keep us current on everything going on in the bowels of Newvatican, in the inner sancta of various traditional organizations, and at Traditional Latin Mass sites. TRADITIO was determined by an Alexis-Amazon statistical survey to be the most read traditional Roman Catholic web site on the internet.
In their daily Commentaries from the Mailbox, the TRADITIO Fathers do not just copy news reports from secular and religious publications, who in fact have very little background or understanding of what they write about, nor does TRADITIO represent any particular organization's viewpoint. Instead, TRADITIO provides the hard-hitting, independent analysis and perspective of half a century of Roman Catholicism, even from before Vatican II. TRADITIO is avidly read even within the bowels of Newrome and Menzingen.
In addition to the daily Commentaries, TRADITIO provides resources and materials for its participants to study and learn about the traditional Roman Catholic Faith: Ask the Fathers, Booksales, Confraternity of St. Michael, Holy Cards, California Missions, Stations of the Cross, Library of Files (FAQs and Traditional Apologetics), Novus Ordo Service Gallery, Papal Photo Gallery, Prayers for the Living and Deceased, Special Features (now including MP3 audio files), Traditional Catholic Priests Wanted and Available, Traditional Latin Mass / Divine Office / Sacraments, and the Traditional Liturgical Calendar (now including MP3 audio files). Also, TRADITIO offers, provided by outside organizations, the Fr. Denis Fahey Archive, Gregorian Chant, and the Official Traditional Catholic Directory.
We are touched by the many thousands of messages that we have received from Newchurchers who say that they have been converted, or have reverted, to the traditional Roman Catholic Faith because of TRADITIO's uncompromising, independent commentaries and materials. Of course, we are just one of many means through which Our Lord appears be working out the Traditional Catholic Restoration of the 21st century.
---
Ecclesia Dei's Hoyos Tells Latin-American Bishops Conference that a New "Indult" Is No Longer Certain
Allows "Indult" Fraternity of St. Peter (FSSP) to Move Ascension Thursday Novus Ordo Sunday
From: The Fathers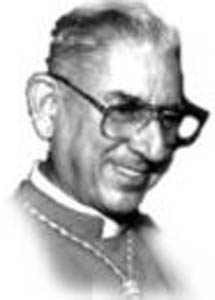 President of Ecclesia Dei Commission, Dario Hoyos
Tells Latin-American Bishops that a New "Indult" for the "Indult" Mass Is No Longer Certain
His Commission Allows the "Indult" Fraternity of St. Peter (FSSP) to Move Ascension Thursday to Novus Ordo Sunday
Meanwhile, an Oecumenical Coalition Tells Benedict-Ratzinger to Suppress the "Indult" Mass as Unhealthy
Rabbi David Rosen president of IJCIC, the International Jewish Committee that represents world Jewry in its relations with other world religions, says: "Any liturgy, such as the "Indult" Mass, that presents Jews as being doomed in their faith doesn't present a very healthy attitude towards Judaism and the Jewish people." The President of the International Council of Christians and Jews, Prof. John Pawlikowski, questioned why Benedict-Ratzinger needs to issue further authorization for the Mass, given that an "indult" already exists.

Now Newchurch Cardinal Dario Castrillon-Hoyos, President of the Ecclesia Dei Commission, in a May 16, 2007, address to the Latin-American bishops at Aparecido, Brazil, demoted talk of a new "indult" for the "Indult" Mass to be not certain, as was said before, but now only "probable," if that. [Source: BBC News]

What speaks louder than words, however, is the fact the Benedict-Ratzinger used in his two public Messes on his Brazil junket not even the bowdlerized "Eucharistic Prayer" I, formerly the traditional Roman Canon, but two Masonic "Eucharistic prayers," one fabricated by the Freemason presbyter Hannibal Bugnini and one fabricated by the liberalist Brazilian Newchurch bishops.

Hoyos is the demoted Siren whom Newvatican has appointed to keep the indultarians contributing to the Newchurch Sex Crimes Fund by continuing to hold out the possibility of an "indult" carrot. In his own words, however, Hoyos said that the invalid Novus Ordo remains supreme. The Bugninized-Modernized Mass of 1962 would be, at best, "extraordinary." Perhaps the fact that screams fraud more than anything else is that Benedict-Ratzinger has never himself celebrated the "Indult" Mass since becoming pope, and maybe once since Vatican II (1963-1965).

Meanwhile, the "indult" Fraternity of St. Peter has caused a scandal among the indultarians in deviating even from the Mass of 1962 by following the Novus Ordo in variously moving Ascension Thursday to Sunday. Traditionally, the Church celebrates Ascension Thursday on a Thursday because that is what the Bible says: that Our Lord ascended on the fortieth day after Easter Sunday.

In reality, this is kind of bastardized hybridization with the Novus Ordo bas been going on ever since the Ecclesia Dei "indult" of 1988. The indultarians, though they often claim that they have the "right" to the 1962 liturgical books, Bugninized and Modernized as they are must, by the infamous Protocol 1411, obey their Newchurch bishop-masters when they demand accommodations to the Novus Ordo.
---
May 20 - Sunday within the Octave of the Ascension
Semidouble Sunday
Sex Crimes Topple Newchurch Archdiocese of Los Angeles
As Newchurch Continues to "Auto-destruct," as Pope Paul VI Termed It
From: The Fathers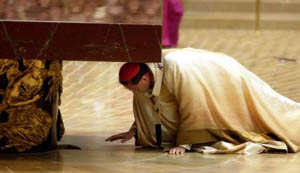 Newchurch Cardinal Roger "Mad" Mahony, of Los Angeles
Known as "The Arch-heretic," Couldn't Find the Roman Catholic with a Flashlight
He Has Now Been Forced to Sell His Entire Headquarters and over Fifty Properties
To Pay Off a Pending Billion Dollars of Lawsuits against Him
Roger "Mad" Mahony, Newchurch Cardinal Archbishop of Los Angeles, announced on May 15, 2007, that the wages of sex crimes in his archdiocese had forced the selling off of his entire headquarters. Mahony to date has over 500 lawsuits against him, totaling over $1,000,000,000. $60,000,000 has already been paid out. In addition, at least fifty other properties designated for new parishes, schools, convents, charitable institutions, and archdiocesan ministries are targeted to be sold off. Will the archdiocese's new pagan cathedral be next on the auction block? One can only hope. [Source: AP]
Mahony, who has earned the eponym "The Arch-heretic" because of his unCatholic doctrines, has for years been stubbornly deficient in doing anything about the sex crimes that sources within the archdiocese say are rampant. Mahony personally was reported to have gotten the president of the U.S. Conference of Catholic [sic] Bishops' own investigating committee fired, former governor Frank Keating, a U.S. attorney and FBI agent, when the man publicly exposed the sex crimes going on in the U.S. Newchurch and called the bishops "a Mafia, a criminal organization, not my Church."
---
May 19 - St. Peter, Pope & Confessor
Double Feast
U.S. House Speaker Nancy Pelosi Tells Her Pope: Get Lost
While the Newchurch of Hypocrisy Continues to Protect Abortionists as It Does Criminal Presbyters
From: The Fathers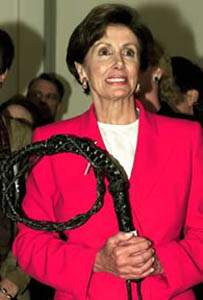 U.S. House Speaker Nancy Pelosi Publicly Flagellates Her Pope
Pelosi, a Pro-abortionist, Takes Her Whip to Benedict-Ratzinger
Because He Dared to Suggest that Pro-abortion Politicians Might Want Voluntarily
To Deprive Themselves of the Invalid Novus Ordo Cookie
You've got to love those Newchurch politicians, don't you? They call themselves "Catholic" when it gets them votes, but when it comes to actually being Catholic, they'll fight their pope to the death!
A case in point. Benedict-Ratzinger made some critical remarks at the beginning of his recent junket to Brazil about pro-abortion politicians. In answer to a press question, he avoided declaring them excommunicated ("all talk and no action") and even "fudged" the transcript of the press conference to play down the consequences. But he said that they might want voluntarily to deprive themselves of the invalid Novus Ordo cookie.
But Nancy Pelosi, the liberalist new Speaker of the U.S. House of Representatives, was hopping mad. What right did her pope have to tell her that her pro-abortion stand was not Catholic? No "obedient" Catholic she, but one after the example of pro-abortionist Senators John Kerry and Ted Kennedy, she joined together with pro-abortionist Rosa DeLauro, a Connecticut Democrat Representative, and sixteen others to attack her pope.
We are concerned with the pope's recent statement warning Catholic elected officials that they risk excommunication and would not receive communion for their pro-choice views. [The penalty of excommunication] offend[s] the very nature of the American experiment and do[es] a great disservice to the centuries of good work the Church has done.
Good Catholics, Newchurch is a Church of hypocrisy. We have a gutless wonder of a Newpope who can't speak out clearly for Catholic positions on traditional morals, even when it involves the murder of infants and the rape of children. We have gutless wonders of Newchurch bishops, who are so consumed with power and money that they have no problem shoveling out the invalid Novus Ordo cookie to the likes of Kerry and Kennedy. We have gutless wonders of Newchurch politicians who pose as "Catholics" for a photo op, but when it comes to acting like Catholics, they are nowhere to be found.
---
May 18 - St. Venantius, Martyr
Complete Friday Abstinence
Double Feast
Latin American Newchurch Bishops Meet with Benedict-Ratzinger
To Approve "Consecrating" Novus Ordo Cookies via the Internet!
From: The Fathers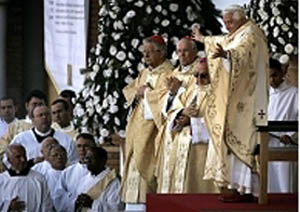 Benedict-Ratzinger at the Latin America Bishops Conference
Gave a "Virtual Hug" to the Newchurch Bishops
While He Turned a Blind Eye to "Consecrating" Novus Ordo Cookies
Via Monitors Connected to the Internet
The Whole Novus Ordo Is Invalid Nonsense
On Sunday, May 13, 2007, the Firth Latin America Bishops Conference, meeting at Aparacida, Brazil, for the first time in ten years, having already accepted the invalid Novus Ordo service and having already written invalid new "Eucharistic Prayers" for it, will vote on whether the Novus Ordo cookie can be "consecrated" over the internet. Yes, you heard that right. The Newchurch bishops are expected to approve yet another invalidating factor in the Novus Ordo service, when Newchurchers will be encouraged to place their cookies in front of their computer monitors to be "consecrated" by a presbyter zapping them over the internet! The Newchurch bishops think that this bizarrely-invalid practice will be "seen as a way of reaching out to a young, internet-savvy generation."
The justification for this absolutely invalid and ridiculous practice is the usual: nobody wants to be a Newchurch presbyter any more. This lack of Newchurch clergy is being used as the excuse for changing Newchurch "doctrine" to permit all kinds of unCatholic practices: the ordination of lay deacons, married clergy, priestesses, and homosexual presbyters, inter alia. Of course, the real reason that nobody wants to be a Novus Ordo presbyter, while candidates are breaking down the doors of traditional Catholic seminaries, is that no one wants to waste his life as a presbyter in a phony Church as a "presider over the assembly." [Source: UK Metro]
And what is Benedict-Ratzinger's take on "consecrating" Novus Ordo cookies via internet? In a little-noticed provision in his Apostolic Exhortation Sacramentum Caritatis of February 22, 2007, Benedict-Ratzinger left the barn-door wide open for the use of the internet "cookie":
Denique, quod ad validitatem participationis sanctae Missae attinet, quam instrumenta communicationis efficiunt, huiusmodi transmissionum participantes scire debent se, ordinariis in condicionibus, festivo praecepto non satisfacere. [Finally, in what pertains to the validity of participation in the Holy Mass [sic], which communications instruments bring about, those participating in such transmissions ought to know that they, in ordinary circumstances, do not satisfy the Sunday precept.]
That statement is quite reminiscent of how the Modernists at Vatican II introduced the vulgar tongues, the "vernacular," into the Holy Sacrifice of the Mass in Section 36 of its Constitution on the Sacred Liturgy, Sacrosanctum Concilium: supposedly by exception. Note in the passage above the phrase ordinariis in condicionibus, which leaves the barn-door wide open for calling all conditions extraordinary because of the worldwide dearth of Novus Ordo presbyters. Furthermore, looking at a service on the boob tube has never been called "participating."
All you Novus Ordo presbyters, get your magic wands ready. Benedict-Ratzinger is nothing if not shrewd. Within five years of the date when the clueless bishops at Vatican II were saying that the Mass would never be vernacularized, Bugnini was seeing to it that in 1969 the Traditional Latin Mass was replaced by an invalid, unCatholic Mess, fabricated by a Freemason and six Protestant ministers, entirely in the vernacular!
---
May 17 - Ascension Thursday
Holyday of Obligation
Double Feast of the First Class
Newchurch Archbishop Gomez, of San Antonio, Texas
May Be Prosecuted in U.S. Federal Court for Civil-rights Violation against Traditional Catholics
From: The Fathers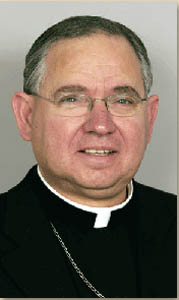 Portrait of a Newchurch Anti-Catholic Bishop Bigot, the Least Reverend Jose Gomez of San Antonio
Gomez Apparently Used Illegal Intimidation upon a U.S. National Park Service Official
To Lock out Traditional Catholics from a Public Site
Administered by the U.S. Department of the Interior's National Park Service
On Saturday, May 12, 2007, a contingent of traditional Catholics in San Antonio, Texas, were scheduled to perform their annual "Pilgrimage along the Mission Trail," to remember the sacrifice and service of the missionaries who pioneered the Catholic Church in Texas. The 10-kilometre pilgrimage was to begin at Mission Nuestra Señora de la Concepcion (founded 1716) and end at Mission San Francisco de la Espada (founded 1690), the first Catholic mission in Texas. At each mission, the pilgrims were to stop and perform a certain devotion, the Stations of the Cross, the Rosary, or the Litany of St. Joseph.
Both missions have been secularized and are administered by the U.S. Department of the Interior's National Park Service. They are open to the public as U.S. National Historical Sites. According to the National Park Service, the missions, including the church structures themselves, are "open daily," including Saturday and Sundays.
But something went wrong when the pilgrims arrived at Mission Concepcion. They found all the church structures inexplicably closed and locked to prevent entrance. The pilgrims were told by an obviously-nervous National Park Ranger that they were not to enter the mission, by order of Jose Gomez, the Newchurch Archbishop of San Antonio. The pilgrims were dressed appropriately and carried rosaries, just wanting to celebrate the sacrifices made by the missionaries to found the missions and what was later to become the Republic and State of Texas.
Why were these citizens apparently illegally prevented from exercising their First-Amendment rights under the U.S. Constitution, when Protestants, Jews, Mohammedans, and pagans are given free access? Apparently because Jose Gomez, who has no civil authority whatsoever, intimidated an official of the U.S. government, claiming that the pilgrims were "not Catholic," a judgment that Gomez has no legal authority to make for the U.S. government. [Source: From a TRADITIO Correspondent]
In California, where there also exists a chain of missions, those that have been secularized and are run by the California Park Service have been used for the celebration of the Traditional Latin Mass, which was the Mass celebrated at the time of the missions' operation. For further information, see Holy Cards, California Missions & Stations of the Cross.
If a Jew were prevented from entering the mission, you can be sure that Abraham Foxman, of the B'nai B'rith, would scream "anti-Semitism" and bring all possible pressure to bear on the U.S. government. If a Black were prevented from entering the mission, you can be sure that the American Civil Liberties Union would be knocking down the doors of the U.S. Federal District Court to try Gomez as a civil-rights violator. We hope that likewise the traditional Catholics of San Antonio will not stand for this violation of their civil rights, but will take the Newchurch bishop into federal court to answer charges of civil-rights violations. Why shouldn't traditional Catholics exercise their civil rights?
In prosecuting Gomez for his bigoted actions, the Catholic citizens who were prevented from exercising their First-Amendment rights would be following the example of the great St. Paul, who never hesitated to use his Roman citizenship to counter the hypocritical Scribes and the Pharisees of his time. Why should traditional Catholics do any less in our time to counter the crimes of Newchurch officials?
---
May 16 - St. Ubaldus, Bishop & Confessor / Rogation Day / Vigil of the Ascension
Semidouble Feast
Pope Nuncio Worships as a Hindu Pagan
From: The Fathers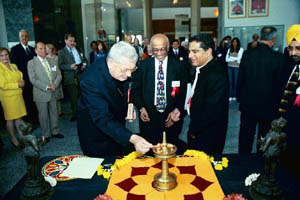 Benedict-Ratzinger's Nuncio to the United States, Pietro Sambi
Participates in a Pagan Hindu Worship Service in Washington, D.C.
Benedict-Ratzinger is nothing if not "oecumenical." His papacy preaches that "all gods are the same" and "we all worship the same god." He carries out his beliefs into action by appointing those who agree with his unCatholic, even pagan, viewpoint. One of these is Newchurch Archbishop Pietro Sambi, appointed personally by Benedict-Ratzinger, as his Apostolic Nuncio to the United States, on December 17, 2005.
Before a capacity crowd filled at the Pope John Paul II Cultural Center in Washington, D.C., recently, Sambi in the name of Benedict-Ratzinger lighted the candle of a pagan Hindu rangoli. A rangoli is a painting said by the Hindus to have been painted by the pagan god Brahma.
---
May 15 - St. John Baptist de la Salle, Confessor / Rogation Day
Double Feast
B'nai B'rith's Foxman Moves to Sabotage Pius XII
From: The Fathers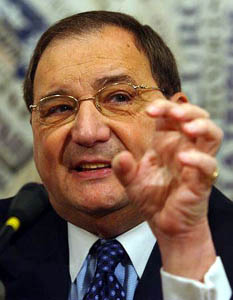 Abraham Foxman, Anti-Catholic Bigot
Took on Mel Gibson for the Passion of the Christ
Now He's Demanded of Benedict-Ratzinger to Halt Canonization of Pope Pius XII
Who, according to Jewish Leaders, Did More for Them against Hitler
Than Any Other European Leader at the Time
Abraham Foxman, anti-Catholic bigot par excellence, has now turned his prejudice against Pope Pius XII. You remember Foxman from his attack upon traditional Catholic Mel Gibson for producing the Biblically-based Passion of the Christ. Foxman, the anti-Catholic bigot who heads the B'nai B'rith's so-called Anti-Defamation League, has defamed Pope Piux XII by calling upon Benedict-Ratzinger to suspend canonization of Pope Pius XII, whom because he "turned a blind eye to the death of Jews during World War Two." [Sources: Reuters, Haaretz of Israel]
Really?! Foxman has schismatized himself from Jewish leaders like Golda Meir and Albert Einstein. What are the facts about Pope Pius XII?
Pope Pius XII saved 860,000 Jews directly or indirectly; in Rome alone during the Nazi occupation 4,447 Jews were hidden in over 155 Catholic houses, ecclesiastical institutions, parishes and schools -- more than all other rescue operations, including those run by Jews
Pope Pius XII was instrumental in protecting the Jews of Rome, even to the point of gathering 50 kilograms of gold to provide "indemnity" money to save them from imprisonment
Pope Pius XII ordered that all monasteries and convents be opened to hide Jewish refugees, and the Vatican coordinated a wide effort to obtain passports and other documents to help thousands of Jews to escape
Pope Pius XII personally gave refuge to at least 3,000 at his own summer residence at Castel Gandolfo
At the end of World War II, the chief rabbi of Rome, Israel Zolli, converted to Catholicism and chose for his baptismal name, Eugenio, after the pontiff
the notorious Nazi official, Adolph Eichmann, in his Diary released on March 1, 2000, complains that the Vatican "vigorously protested the arrest of Jews, requesting the interruption of such action; to the contrary, the Pope would denounce it publicly"
Through the agency of Pope Pius XII 80% of the Jews in Italy were saved; to the contrary, 80% of the Jews in the northern countries were executed by the Nazis
When Pope Pius XII was elected Pope, the Berliner Morgenpost, a pro-Nazi newspaper, stated: "The election of Cardinal Pacelli is not of Germany's liking, as he has always been opposed to Nazism."
Following Pope Pius XII's 1942 Christmas radio message, a Nazi report stated: "the Pope has rejected the new National Socialist European Order. He has not attacked National Socialism directly, but he has severely criticized everything we believe.... He has spoken clearly in favor of the Jews"
In his lifetime, Pius XII received more praise and expressions of gratitude from the Jewish people than any other pope in history; in several churches in Rome there are Jewish plaques thanking the Church for saving Jewish lives
In 2001 New York Rabbi David Dalin has proposed that Pope Pius XII be proclaimed "Righteous Among the Nations," the highest award given by the state of Israel to persons outstanding in assisting persecuted Jews during World War II: "More than any other 20th century leader, Pius XII fulfilled this Talmudic tradition, when the fate of European Jewry was at stake. No other Pope had been so widely praised by Jews, and they were not mistaken. Their gratitutde, as well as that of the entire generation of holocaust survivors, testifies that Pius XII was, genuinely and profoundly, a righteous gentile.... Pius XII was not Hitler's pope, but the closest Jews had come to having a papal supporter, and at the moment when it mattered most."
Albert Einstein wrote a letter to Time magazine in December 1940 stating: "Only the [Catholic] Church stood squarely across the path of Hitler's campaign for suppressing truth. I never had any special interest in the Church before, but now I feel a great affection and admiration because the Church alone has had the courage and persistence to stand for intellectual truth and moral freedom. I am forced thus to confess that what I once despised, I now praise unreservedly."
Jeno Levai, who testified at the Eichmann Nazi War Crimes Trial, insisted: "The one person [Pope Pius XII] who did more than anyone else to halt the dreadful crime and alleviate its consequences, is today made the scapegoat for the failures of others"
Golda Meir, Israeli Prime Minister, stated when Pius XII died in 1958: "During the Nazi terror, when fearful martyrdom came to our people, the voice of the Pope was raised for its victims. The life of our times was enriched by a voice speaking out about great moral truths above the tumult of daily conflict. We mourn a great servant of peace."
Moshe Sharrett, former Foreign Affairs Minister and Prime Minister of Israel, after the Second World War went to see Pius XII "to thank the Catholic Church for what it did to save the Jews in all parts of the world."
A New York Times editorial of December 25, 1942, stated: "The voice of Pius XII is a lonely voice in the silence and darkness enveloping Europe this Christmas.... He is about the only ruler left on the continent of Europe who dares to raise his voice at all."
Rabbi Herzog of Jerusalem, as well as the Rabbis of the Italian, United States, Romanian, and Hungarian Jewish communities came to Rome or sent messages thanking Pope Pius XII for the way in which he mobilized the Church in their behalf.
It is another interesting fact that Foxman claims that he was a "holocaust survivor," but he does not mention that he survived the Nazis only because a Catholic family too him in and protected him. He has never made a public statement of gratitude to the Catholic family who saved his life. What an ingrate!
---
May 14 - St. Boniface, Martyr / Rogation Day
Simple Feast
In Brazil Benedict-Ratzinger Makes Another International Blunder
International Press Charges Him with Fraud in Doctoring Transcript on Abortion Excommunications
From: The Fathers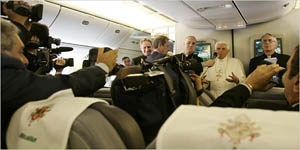 Benedict-Ratzinger Commits Another Blunder
Aboard Air Pope One en Route to Latin America for a Four-day Junket
He Flip-flopped When Asked by the International Press
Are Pro-abortion Politicians Excommunicated or Not?
Are pro-abortion lawmakers excommunicated or not? Even Benedict-Ratzinger doesn't seem to know for sure. But you can be sure that he wished he had stuck with papal tradition in not giving off-the-cuff interviews, as he did aboard Air Pope One as it flew to São Paulo, Brazil, to kick off a four-day junket on May 9, 2007. It seems that Newpope can't open his mouth but that he commits an international faux pax, as he did in Regensburg, Germany, on his last junket, as a result of which the whole Mohammedan world attacked the purportedly "oecumenical" pope.
On the plane from Rome, Benedict-Ratzinger suggested that Mexican legislators who recently voted to allow abortion in the first 12 weeks of pregnancy had excommunicated themselves. "Yes, the excommunication isn't something arbitrary -- it's part of the code" of Church law, Newpope said in Italian, in response to a question during the first full-fledged news conference of his two-year pontificate. "The killing of an innocent human child is incompatible with going into communion in the body of Christ."
Oops. Benedict-Ratzinger has allowed pro-abortion politicians to get away with murder heretofore. In fact, in December 2006, he codified the "No Excommunication for Abortion" policy. Is this yet another flip-flop of his "New Theology"? Some of the Mexican legislators involved responded by declaring that they still consider themselves to be Catholic [sic], no matter what Newpope says. And in the United States, pro-abortion Republican Presidential candidate Rudy Giuliani said that he was ignorning Newpope's comment, whichever version was the correct one.
Italy, Spain, Britain, and the United States, which have been liberalizing abortion laws, took exception to Newpope's flip-flop. U.S. Senators John Kerry and Ted Kennedy, two noted pro-abortionist legislators, publicly received the cookie in Washington, D.C., from the hands of Benedict-Ratzinger's hand-picked archbishop there, Donald Wuerl.
Brazilian President Luiz Inácio Lula da Silva, who himself has advocated abortion as a "public-health questions," greeted Benedict-Ratzinger. One to two million abortions are performed in Brazil in clinics known as "angel factories." Lula da Silva fathered a daughter out of wedlock and, according to the mother of the girl, had encouraged her to have an abortion.
But Benedict-Ratzinger, after telling the international press that pro-abortion legislators were excommunicated, got together with his spokesman, presbyter Federico Lombardi, and issued on the following day a doctored transcript changing that dropped the word yes to the excommunication question, as it had so offended the Latin Americans. Lombardi issued an accompanying "clarification," indicating that Newpope had not meant to excommunicate anyone! [Sources: New York Times, MSNBC]
In the Newchurch of the New Order, does Newpope know up from down. Benedict-Ratzinger is what passes these days for a "theologian," yet he can't get straight even basic principles of Catholic moral doctrine such as: abortion is wrong, child rape by his bishops and presbyters is wrong!
---
Benedict-Ratzinger Uses Phony "Eucharistic Prayers" in Brazil
Asks for Rabbinical Blessing
From: The Fathers
The Vatican Press Office has announced that Benedict-Ratzinger will perform two invalid Novus Ordo Messes in public on his Latin-American junket: one in São Paulo, on Friday, May 11, 2007, and another in Aparecida, on Sunday, May 13, 2007. For both Messes, Benedict-Ratzinger has eschewed the Roman Canon, which is known in Novus Ordo la-la-land as "Eucharistic Prayer I," even though it has been changed in several ways from the traditional Roman Canon.
Instead, for the Aparecida Mess, he will use "Eucharistic Prayer III," an heretical fabrication made up by the Freemason presbyter Hannibal Bugnini and his Committee of Six Protestants. For the São Paulo Mess, he will perform "Eucharistic Prayer V." This is a newer fabrication, not even one of Bugnini's three original fabricated Protestant prayers that were introduced on May 23, 1968, and omits any reference to "sacrifice."
Good Catholics, how can the ignoranti call Benedict-Ratzinger "traditional," let alone "conservative," when he uses phony Mess prayers concocted by Freemasons and Protestant ministers? The answer: it's all a ruse by Newpope, Newchurch, and the New Order designed to dupe ignorant Newchurchers and keep them contributing their currency to the Newchurch Sex Crimes Fund.
At the same time, Benedict-Ratzinger, in the Monastery of St. Benedict, asked for the rabbinical blessing of Henry Sobel, president of the rabbinate of the São Paulo Israelite Congregation. Sobel then proceeded to impart a public Jewish blessing on the "Catholic" pope. St. Benedict, on the other hand, must be cursing Benedict-Ratzinger from above, as he asks, rhetorically, "Is the pope Catholic?"
---
May 13 - Fifth Sunday after Easter
Semidouble Sunday
Paul VI's Chaplain Proved in 1979 that the New "Mass" Has No Basis in the Early Church
From: Susan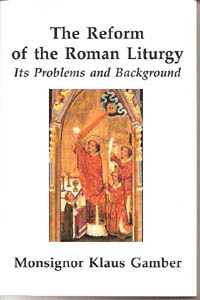 In 1979 the Pope's Own Chaplain, Msgr. Klaus Gamber
Demonstrated that the New "Mass" Has No Basis in the Early Liturgy of the Church
This Bombshell of a Book Proved All the Justifications of the Modernists to Be Lies
And Has Never Been Refuted
The New "Mass" Was in Fact a Fabrication of a Freemason Presbyter and Six Protestants
Dear Fathers:
A Novus Ordo presbyter told a friend of mine that the Novus Ordo service is legitimate because it returned to "early liturgical practice." Is that true?
The Fathers Reply.
Absolutely not! The supposed "return" to early liturgical practice is a Novus Ordo cover story devised to conceal the fact that the Freemason presbyter Hannibal Bugnini and his Committee of Six Protestants actually fabricated a "New Order of Mass [sic]" to make it like the mainline Protestant services. In fact, a number of Protestant congregations now use the New "Mass."
It is interesting that this cover story was exposed by none other than the papal chaplain of Paul VI, the conciliar pope who signed the documents for the New Order. A highly respected liturgical scholar, Msgr. Klaus Gamber, in his Die Reform der römischen Liturgie: Vorgeschichte und Problematik, published in 1979 and translated into English in 1993 as The Reform of the Roman Liturgy: Its Problems and Background presented a devastating critique of the New "Mass." He blew to smithereens the New Order's cover story and demonstrated once and for all that the following practices instituted in the Novus Ordo service are definitely not early practices:
the use of vulgar tongues in the Sacred Liturgy
the priest facing the congregation
that "for many" means the same thing as "for all" in ancient languages
"dialogue Masses," in which the congregation recites the priest's prayers
the use of a "Last Supper" service instead of the Sacrifice of the Mass
the new "Initial Rite" of the New Order, which was entirely made up by Bugnini and his Committee
Msgr. Gamber's bombshell of a book, coming as it did from the pope's right-hand man on doctrine and liturgy, proved beyond doubt that the New "Mass" has no basis in the early Church, but that in fact in the Traditional Latin Mass is an irrevocable part of Sacred Tradition, which cannot be abrogated even by a pope.
Furthermore, even if the New "Mass" had attempted to return to an early practice, such a ploy had already been condemned by the pope:
The temerity and daring of those who introduce novel liturgical practices, or call for the revival of obsolete rites out of harmony with prevailing laws and rubrics [antiquarianism, archaeologism], deserve severe reproof. It has pained Us grievously to note, Venerable Brethren, that such innovations are actually being introduced, not merely in minor details but in matters of major importance as well.
We instance, in point of fact, those who make use of the vernacular in the celebration of the august in matters of major importance as well. We instance, in point of fact, those who make use of the vernacular in the celebration of the august Eucharistic Sacrifice; those who transfer certain feast-days -- which have been appointed and established after mature deliberation -- to other dates; those finally who delete from the prayer-books approved for public use the sacred texts of the Old Testament, deeming them little suited and inopportune for modern times. --Pope Pius XII (1939-1958), Encyclical Letter Mediator Dei (On the Sacred Liturgy), November 20, 1947, Sec. 59
---
Are the Newchurch Bishops Listening?
From: Robert
Dear Fathers:
I am saddened every time I read one of the woes of the Church. I have all these books that you keep quoting, and my question is this: have the bishops read them? If so, why do they remain so adamantly opposed to the traditional Catholic Faith? Are they so tainted with the von Balthasars, Congars, etc., with the New Theology and with false oecumenism?
The Fathers Reply.
The Newchurch bishops are like the Communists. They have their own program and goals, and nothing dissuades them. They have lost their Catholic morality and pander ideas and practices that have been condemned over and over by the Church. They don't care. They want to make the Church over into their own image. Of course, they have no authority to do so, but they count on ignorant Newchurchers to "obey" them like sheep, even when they commit crimes and teach a false religion. The situation in the Newchurch of the New Order does have a kind of diabolical element because it is not based on reason. Rather, it is a kind of frenzied madness that possesses them so that they cannot be reached by reason.
---
May 13 - Fifth Sunday after Easter
Semidouble Sunday
Where Is That Imaginary New "Indult"?
From: Gloria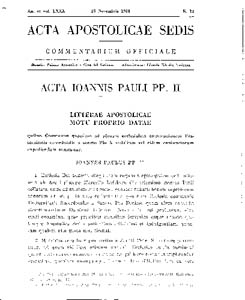 The Apostolic Letter Ecclesia Dei of JPII
Purporting to Grant a Mere "Indult" for the Canonized Traditional Latin Mass
Of Sacred Tradition, Sts. Peter & Paul, a Dogmatic Council, and a Saint-Pope
Newchurch and Benedict-Ratzinger Are Still Playing the "Conservative" Newchurchers for Fools
By Dangling a Meaningless Document before Them
Dear Fathers:
I haven't heard that Benedict-Ratzinger ever issued the new "indult" for the Mass of 1962, and it was supposed to be done before Easter. Is it forthcoming?
The Fathers Reply.
Easter of what year?! Deceptively-predicted dates have been issued more than a dozen times over the last two years. Now Newchurch officials are saying maybe in thirty years, though their tongues must be securely attached to their cheeks! As the TRADITIO Network has consistently stated, the idea of an imaginary new "indult" from Benedict-Ratzinger is purely a ruse to keep "conservative" Newchurchers and indultarians in a state of constant hope and plunking their denarii into the Newchurch collection plate to subsidize the Newchurch Sex Crimes Fund.
All this "indult" talk is nonsense anyway because:
no phony "indult" is never needed to celebrate the Traditional Latin Mass, which comes to use from Sacred Tradition, Sts. Peter & Paul, and the Fathers & Doctors of the Apostolic Church, thereafter canonized in perpetuity by a dogmatic Council and and Saint-Pope


according to Catholic dogma, no pope has the authority to introduce a "New Mass"; the consensus of the Doctors of the Church is that any pope attempting to introduce a New Service is a schismatic from the Roman Catholic Church


the Modernized "Mass of 1962," upon which the current "indult" is based, was already significantly tampered with by the Freemasonic presbyter Hannibal Bugnini, as the text of the Mass in the altar Missal were changed (e.g., Holy Week)


the "Indult" Mass is typically a dollop of 1962 bastardized with the Novus Ordo Protestant-Masonic-Pagan service of 1969 and performed in a Novus Ordo temple
Good Catholics, even if such an imaginary "indult" were ever issued by Newpope, no true Roman Catholic could accept it anyway, and the Newchurch bishops would ignore it, just as they do the 1988 "indult." So, don't be a victim of the Newchurch "indult" game. Stay away from the New Order plague entirely, and don't contribute your hard-earned denarii to subsidize the Newchurch Sex Crimes Fund.
---
Beware 1958!
From: Dan
Dear Fathers:
Are we to reject absolutely every teaching and writing past 1958, the death of Pope Pius XII?
The Fathers Reply.
You really have to be careful about that 1958 date, as it certainly does not hold for the traditional liturgy. The Freemason Hannibal Bugnini was appointed by Pius XII (undoubtedly in ignorance) to "reform" the liturgy, and reform it he did -- sometimes without the pope's personal approval, sometimes forcing it when the pope was gravely ill -- in 1951 (Easter Vigil) and 1956 (Holy Week, Holy Communion, and the Divine Office). The vaunted Mass of 1962 includes all these Modernistic "reforms" of Bugnini -- and more.
That is why the "Mass of 1962 it is not a suitable Mass for traditional Catholics to accept. Even Archbishop Lefebvre had grave reservations and imposed earlier practices upon the Society of St. Pius X (SSPX). To ensure that you are getting a fully traditional Mass, be sure that the Missale Romanum used at the altar is pre-1951. For further information, see Traditional Latin Mass, Divine Office & Sacraments in the section "The Road into the Black Hole of the New Mass."
---
May 12 - Sts. Nereus & Companions, Martyrs
Double Feast
Scott Hahn, Newchurch Charistmatic Leader, Attacks Traditional Catholics on EWTN Cable Network
From: The Fathers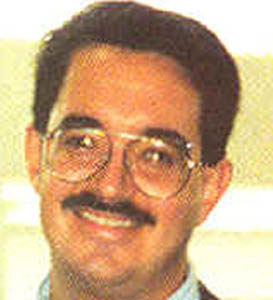 Portrait of a Newchurch Charismatic Kook, Scott Hahn
This EWTN Charismatic Leader, Who Has Called the Pope the Whore of Babylon
Has Now Turned His Attacks on Traditional Catholics
Scott Hahn has to be one of the biggest hypocrites in the New Order. This man, a Protestant Fundamentalist minister who virulently attacked the pope as the Whore of Babylon apparently decided that he hadn't made enough money hawking his books to Protestants and needed a new audience. So a few years ago he "converted" to the New Order, added a little Newchurch dollop to his Protestant books, and started hawking these books to Newchurchers. Scott remains one of the biggest Protestant/Charismatic mouthpieces.
Like the Modernists of the New Order, Hahn hates traditional Catholics because they stand for the Roman Catholic Faith before Newchurch Protestantized Masonized, and paganized it. This "host" on the Charismatic EWTN Cable Network has attacked traditional Catholics, saying that they "often take a very anti-spiritual, legalistic attitude.... It's almost servile." Spoken like a true Protestant! Scott, you wouldn't know a true Catholic from a hole in the wall.
Good Catholics, the TRADITIO Network has warned you before: shut off the Charismatic EWTN Cable Network. It isn't Catholic, and it is a grave danger to the Catholic Faith. EWTN was bad enough when Mother Angelica was in charge of it, but now it has gone 100% New Order Charismatic.
---
Hahn Is a Chari-schismatic Svengali
From: Hugh
Dear Fathers:
Instead of well-formed, emotionally-stable, doctrinally-orthodox, rational and obedient Catholics, Hahn prefers his chari-schismatic devotees to froth at the mouth while they collapse on their backs in an emotionally-gratuitous paroxysm of quasi-demonic possession. This is known by the Charismatics as "ecclesial maturity."
It is tragically risible how spiritually naive this kook is who takes himself seriously enough to be known as a "Charismatic theologian." His is the material which forms the modern Newchurcher: spurious sacraments, subjective experiences, and a significant disdain for the first 1965 years of the Roman Catholic Church. It is difficult to imagine the Newchurch type who would sit through one of Hahn's Protestantising sessions and be convinced by his sheer nonsense and drivel.
Behold the modern Newchurch convert!
---
May 11 - Ferial Day
Complete Friday Abstinence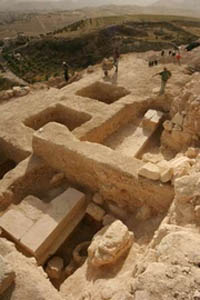 The Tomb of Herod the Great Found in Herodium
This Herod Built the Second Temple
And Executed the Holy Innocents
An Israeli archaeologist has found in Herodium, near Jerusalem, the tomb of King Herod the Great, the builder of the Second Temple. Herod the Great became the ruler of the Holy Land under the Romans around 74 B.C. The wall he built around the Old City of Jerusalem still stands, and he also ordered big construction projects in Caesaria, Jericho, the hilltop fortress of Massada, and other sites. Herod died in 4 B.C. in Jericho. [Source: AP]
There are three Herods mentioned in the Bible. This Herod the Great was the one who reigned at the birth of Christ and executed the Holy Innocents. Herod Antipas ruled at the time of Christ's crucifixion and mocked Our Lord after Pilate sent Christ to him before His crucifixion. Herod Agrippa ruled during the time of St. Paul and is mentioned prominently in the Acts of the Apostles of the New Testament.
---
2006 Statistics Show that the Newchurch of the New Order Is Sinking Fast
From: The Fathers
The Newchurch figures for 2006 are out from Newvatican's Annuarium Statisicum Ecclesiae, and they don't look good. The continuing decline of Newchurch in just one year, 2005 to 2006, is obvious, and when the 2006 figures are compared to those of 1965, when Vatican II closed, it is obvious that the supposedly "pastoral" council has almost wiped out the Church, from our perspective now of forty years. Here are the figures for the United States, as an example.

Category                       1965     2005        %        2006      %
Diocesan Presbyters            35,925   28,702 -    20%      28,299 -  1%
Religious Presbyters           22,707   14,137 -    38%      13,495 -  5%
Total Presbyters               58,632   42,839 -    27%      41,794 -  2%
Presbyteral Ordinations           994      454 -    54%         431 -  5%
Lay Deacons                         0   14,574 +14,574%      15,795 +  8%
Brothers                       12,271    5,451 -    56%       5,181 -  5%
Parishes without a Presbyter      549    3,251 +   592%       3,405 +  5%

The picture for the future of the Newchurch of the New Order is clear. Novus Ordo presbyters are declining at the rate of 2% per annum, whereas, lay deacons are increasing at the rate of 8% per annum. Very soon the Newchurch of the New Order will be so Protestant that it will be undeniable, run by lay ministers, not even by presbyters, who are already essentially Protestant.
---
May 10 - St. Antoninus, Bishop & Confessor
Double Feast
"Mad" Mahony "Ordains" a Married Episcopalian
From: The Fathers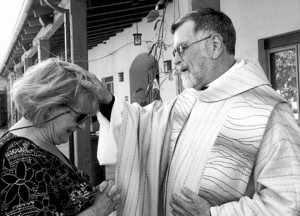 Married Presbyter Bill Lowe Garbed in a Novus Ordo "Diversity" Stole
Blesses His Episcopalian Wife
Roger "Mad" Mahony, Newchurch Archbishop of Los Angeles Personally "Ordained" Lowe
And They Say Novus Ordo "Orders" Are Valid?
On May 6, 2007, Newchurchers witnessed the spectacle in the "sanctuary" of Padre Serra Newparish in Camarillo, California, of "The Kiss," when Linda Lowe kissed the newest Novus Ordo presbyter, Bill Lowe, aged 68, her husband, also an Episcopalian minister. She said that she views the "ordination" as a partnership, so she in essence simultaneously became a presbyteress with her husband. Roger "Mad" Mahony had just finished "ordaining" Lowe to the Novus Ordo presbyterate. For further information, see FAQ10: How Do You Explain These Traditional Catholic Beliefs in the TRADITIO Network's Library of Files (FAQs & Traditional Apologetics) in the article "Charismatic Movement."
Although Mahony claimed that the "ordination" was an exception and not a change in Newchurch to a married clergy, more than 70 Episcopalians have been "ordained" as Newchurch presbyters since by the 1980 "indult." In Newchurch these days it's hard to tell a Protestant from a Newchurcher! [Source: Ventura Country Star]
For further information, see FAQ10: How Do You Explain These Traditional Catholic Beliefs in the TRADITIO Network's Library of Files (FAQs & Traditional Apologetics) in the article "Clerical Celibacy."
---
May 9 - St. Gregory Nazianzen, Bishop, Confessor & Doctor
Double Feast
Is the SSPX Now Conducting a Pogrom of Sede-vacantists from Its Chapels?
From: Rose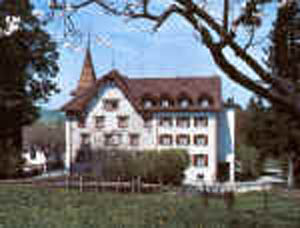 SSPX Headquarters at Menzingen, Switzerland
Since 1991 When Archbishop Lefebvre Died
The Fellay Administration Has Been Cozying up to Newchurch
Is It Now Conducting a Purge of Sede-vacantists at the Behest of Newrome?
Dear Fathers:
On Sunday, May 6, 2007, at the local SSPX church, the SSPX priest (I'm not sure whether this was one of those who was originally "ordained" in the New Order or not) announced: "Sede-vacantists who are attending Mass here are no longer welcome." His announcement seemed to indicate change in policy on the part of the SSPX. One longtime member of our congregation, who was an outspoken sede-vacantist, was escorted out by the police. In Florida this summer an SSPX priest expelled those who had attended Masses of the Society of St. Pius V and sede-vacantists.
And so now you have it. It seems that if you are a member of Newchurch and rape children, engage in homosexual acts, worship false gods, or embezzle, you are recognized as "valid" by the SSPX, but God help you if you are a true Roman Catholic who happens to hold the sede-vacantist hypothesis to explain the virtual destruction of the true Church of Christ!
The Fathers Reply.
If this is a new SSPX policy, then the SSPX may be looking at lean times, as inside reports indicate that at least half of SSPX members have sede-vacantist leanings or openly hold that hypothesis. In fact, as time went along, and the New Order took increasing hold of Newchurch, the SSPX's own founder, Archbishop Marcel Lefebvre, indicated his increasing doubt about the state of the post-conciliar popes. This information has been widely published and is included in recent biographies of the Archbishop.
Is this just more evidence of the sycophancy of the SSPX's Fellay administration toward the Newchurch of the New Order since the accession of Benedict-Ratzinger against the wise counsel of the Society's own founder? In recent months, we have seen that administration go hog wild for the "validity" of the New Ordinal of 1968 in the ordination of presbyters and bishops. More recently, that administration has imposed upon SSPX members the a priori acceptance of the "validity" of the Novus Ordo service. It appears now that the SSPX may be gearing up for some kind of "loyalty oath" on the part of its members to full-blown support of Benedict-Ratzinger and Newchurch.
For further information, see FAQ10: How Do You Explain These Traditional Catholic Beliefs in the TRADITIO Network's Library of Files (FAQs & Traditional Apologetics) in the article "Sede-vacantism."
---
SSPX's Fellay Indicates that the Imaginary New "Indult" Is Blocked
Benedict-Ratzinger's Ties Are to Vatican II and the New Order
From: Kerry
Dear Fathers:
I thought that your readers might like to hear what Bishop Fellay of the SSPX had to say about the status of the imaginary new "indult" during a talk at our chapel on Monday, April 30, 2007. Fellay said that publication has been delayed because of the very strong resistance from many in Newvatican and from many bishops around the world, who are blocking any deviation from full-throated loyalty to Vatican II and the New Order. Many in Newvatican are hoping that it will be delayed "until the pope dies," which they expect to be soon, and then the whole issue will be forgotten. Benedict-Ratzinger chooses to do nothing because he himself is, above all considerations, tied to Vatican II and the New Order.
---
And the New Order Sex Goes on -- with Drugs Now
From: The Fathers
Do you believe Newchurch when it tells you that the Great Sex & Embezzlement Scandal is over? You're a fool if you do!
The most recent scandal in Newchurch comes from Salem, Oregon, where a Novus Ordo presbyter, the prison chaplain, smuggled drugs into one of the state's prisons for his 39-year-old "lover," with whom he was expressing his Newchurch "love" in the prison chapel's toilet. The drugs included cocaine and marijuana. The presbyter had been busy. He raped three minors while they were imprisoned in isolation cells (how convenient!) in a state youth detention center. Fifteen other minors have claimed rape.
The offending presbyter has since been assigned to "operate" at a Newchurch parish. [Source: Statesman Journal]
---
May 8 - Apparition of St. Michael the Archangel
Double Major Feast
U.S. Newchurch Bishops Commission a Jewish Rabbi to Write a Novus Ordo Service
From: The Fathers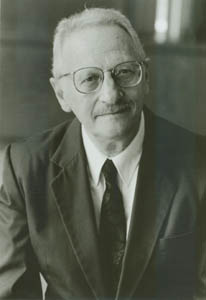 Jewish Rabbi Leon Klenicki
The U.S. Conference of Catholic [sic] Bishops Commissioned This Rabbi
To Fabricate a Novus Ordo Service for "Holocaust Day"
He Has Also Been Commissioned to Revise the Newchurch Catechism
The Invalid Novus Ordo Service, Having Been Previously Fabricated by Protestants
Is Now Being Fabricated by Jews
The U.S. Conference of Catholic [sic] Bishops has official recommended to all U.S. bishops bishops and cardinals that they observe Holocaust Day, January 27, by using the "Jewish Mess," that is, the Novus Ordo service fabricated for that day by Rabbi Leon Klenicki. Rabbi Klenicki was also authorized by the Latin American [Newchurch] Bishops Conference to revise the Newchurch catechism used there. [Source: Israel News Agency]
Good Catholics, we now have clear evidence that not only was the Novus Ordo service fabricated by Hannibal Bugnini's Commission of Six Protestants but also that Newchurch has gone farther by commissioning a Jewish rabbi to compose a Novus Ordo service and to revise the Newchurch catechism. As the TRADITIO Network has consistently reported, there is nothing Catholic or valid about the Novus Ordo service or about the Newchurch catechism.
It is hard to deny any longer that the Novus Ordo service, in any version, is unCatholic, sacrilegious, irreverent, scandalous, blasphemous, idolatrous, and conclusively invalid, because it fails to meet one or more of the three criteria established in Catholic dogmatic and sacramental theology for a valid Mass and most cogently in Pope Leo XIII's Apostolicae Curae. For further information, see CURAE.TXT: Apostolicae Curae Apostolic Letter in the TRADITIO Library of Files (FAQs and Traditional Apologetics).
---
Benedict-Ratzinger's Cover Letter to Accompany the Imaginary New "Indult"
From: The Fathers
It has recently been reported that Benedict-Ratzinger has personally composed the following cover letter (the original is in German) to the world's bishops to accompany the imaginary new "indult" for the "Indult" Mass" if and when it is released:
My Dearest Brother Bishop,
Please find the enclosed new indult regarding the use of the Mass of 1962 in your diocese. If you decide that you need to find the nearest television camera to accuse me of bringing back the Dark Ages, please remember the following.
You may recall that in my previous post of 24 years, I was head of the Office formerly known as that of the Inquisition. So rest assured that I have many methods of persuasion. Further, it may interest you to know that the basement of the Vatican has some historically significant (but still fully functional), remnants of some of the more "colorful" periods in the Office of the Inquisition's past.
If you think that this new indult is merely a concession to the Lefebvrists and is therefore not relevant to you or to your diocese, you might be interested in a recent conversation that I had with Bishop Fellay of the SSPX. He has informed me that the Society is currently looking for a new global headquarters. I would be happy to offer him your diocese as a preferred location. Ideally, perhaps you could even share office space.
Finally, in case you find it impossible to comply with the "Spirit of the New Indult" with the same verve with which you implemented the "Spirit of Vatican II," I have reserved several dioceses for you. These include, but are not limited to, Eastern Siberia, Tierra del Fuego, Chernobyl, and New Brunswick, New Jersey. Please let me know at your earliest convenience whether you would be interested in one of these assignments. [Source: CMR -- yes, of course this is satire, but in the nature of satire is intended to reflect essential truth of the matter]
---
May 7 - St. Stanislaus, Bishop & Martyr
Double Feast
"Indult" Official Despairs of New "Indult"; May Be Released in 30 Years, He Says
German Bishops Conference Vetoes Any New "Indult"
From: Peter, the TRADITIO Network's Canadian Liturgical Correspondent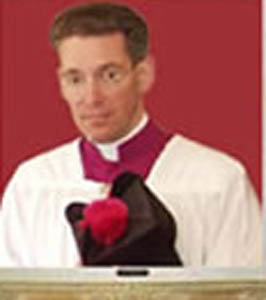 Michael Schmitz, Vicar General of the "Indult" Institute of Christ the King
Says that an Imaginary New "Indult" for the Mass of 1962 May Be Released "in 30 Years"
The Whole Idea of an "Indult" Is Silly and Unnecessary
A Vicious Ploy on the Part of the Newchurch of the New Order
Dear Fathers:
Things are not looking good in the Newchurch of the New Order for release of an imaginary new "indult" for the "Indult Mass."
Michael Schmitz, Vicar General of the Institute of Christ the King Sovereign Priest (ICRSS), has released a statement despairing of Benedict-Ratzinger's release of the imaginary new "indult." "Recently, we have been thinking that any day it will come," he said. "But we may still be thinking that in 30 years' time!" [Source: UK Catholic Herald]
Bernard Fellay, Superior-General of the SSPX, recently stated that if Benedict-Ratzinger ever releases any new "indult" for the Bugninized/Modernized Mass of 1962, it will be "most probably at the end of the year, or even later."
The German Bishops Conference sent a letter to Benedict-Ratzinger agreeing with the French Bishops Conference that they did not want a new "indult."
Delay is deadlier than denial! If a new "indult" is really a "strong wish" of Benedict-Ratzinger, why doesn't he release it yesterday? What's the problem? Do hand cramps prevent him from holding a pen after playing all that Mozart on the piano?
Yes, the new "indult" will come indeed, once elephants fly and all the "indult"-supporters have long ago faced their Eternal High Judge. Indeed, it may be released sometime after the Day of the Last Judgement, but come it will. Ah, what fools these mortals be!
The Fathers Reply.
Who cares about this silly Newchurch "indult" anyway? It is, after all, just a ruse to keep a few conservative Newchurchers paying into the Sex Crimes Fund of the New Order. No "indult" is needed to celebrate or attend the true Roman Catholic Mass, canonized by Sacred Tradition, a dogmatic Council, a Saint-Pope, and thousands and thousands of Catholic Saints.
---
May 6 - Fourth Sunday after Easter
Semidouble Sunday
Newchurch Boston Diocese Shuts Down "Indult" Mass at Holy Trinity
From: Dennis, Local Correspondent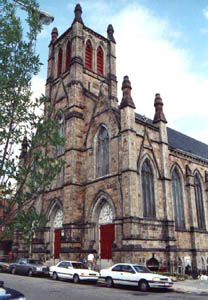 Holy Trinity Church, of Boston, Founded in 1842
Newchurch Archbishop Sean O'Malley Has Now Closed It Permanently
To Sell It for Thirty Pieces of Silver
And the "Indult" Mass that Was Once There Is Now a Vagabond
Dear Fathers:
My wife and I thought that the sad, but not unexpected end of the Boston "Indult" Mass at Holy Trinity Newparish on April 15, 2007, might be of interest to your readers. The saddest part of the whole travesty is that the Holy Trinity Newchurchers learned nothing from those people who occupied their Novus Ordo temples to keep them from closing. From what we hear, they wanted to be seen as faithful and obedient Catholics and not dissenters. As a result, the Newchurch archbishop has taken them for a ride. The condition of the run-down church to which they have been reassigned is pathetic.
The local scuttlebutt is that the Holy Trinity property will fetch a handsome sum to pay off for the Newchurch archdiocese's sex crimes since it's a large property with parking space, a rare occurrence in downtown Boston. The money skimmed off by Newchurch from Holy Trinity will help increase the $65,000,000 Sex Crimes Fund, which the archdiocese has picked up over the last year from other sales of the more traditionally-architected church properties, according the archdiocese's own annual fiscal report!
There is a feeling among many of us here that this closure did not need to happen and that the archdiocese has been setting up Holy Trinity Newparish to fail for years. The "Indult" Mass has never had a real chance to grow fully at Holy Trinity. The indultarians have had to fight for everything. There is a strong sense that they have been deliberately hindered at every turn by Sean O'Malley, the Newchurch archbishop of Boston. O'Malley has also pointed to the internal problems that have existed in the "indult" Fraternity of St. Peter (FSSP), which has caused the Newchurch bishops to reject that organization.
---
May 5 - St. Pius V, Pope & Confessor
Double Feast
Jewish Papal Knight Says that Benedict-Ratzinger Will Issue No New "Indult" for the "Indult" Mass
The International Oecumenical Council Says that the "Indult" Mass Is "Profoundly Demeaning"
From: The Fathers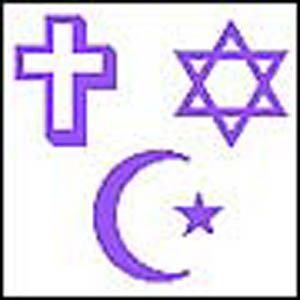 Logo of the "Three Faiths," an Oecumenical Group
Cofounded by the Jewish Papal Knight Sigmund Sternberg
Sternberg Will Go to Newrome in June 2007
To Tell Benedict-Ratzinger that the "Indult" Mass Is "Profoundly Demeaning" to Jews
Sigmund Sternberg, who has been named a Papal Knight by Newvatican, says that he will raise with Benedict-Ratzinger, when he meets him in June 2007, his objections to issuing a new "indult" for the Bugninized/Modernized Mass of 1962, to which the oecumenical community of Christians, Jews, and Mohammedans is opposed, as it contains prayers for Jews to convert and follow Jesus Christ. For example, on Good Friday, the Church intones: "Let us pray also for the faithless Jews, that the Lord Our God may take the veil from their hearts and that they also may acknowledge Our Lord Jesus Christ." These prayers were suppressed in the pre-Novus Ordo service of 1964 when false Oecumenism took hold after Vatican II (1963-1965).
Sternberg quashed concerns that the new "indult" would ever be issued. He said: "I don't think this will happen; our relationship with the Catholics is a good one." Oecumenical groups, which are known to be of great importance to Benedict-Ratzinger, who is himself a long-time Oecumenist since his teaching days in Germany, have contacted him, condemning the "Indult" Mass. The International Council for Christians and Jews wrote to Newvatican describing the "Indult" Mass as "profoundly demeaning" to Protestants, Jews, and Mohammedans.
Rabbi David Rosen, President of the International Jewish Committee for Inter-religious Consultations, says that Benedict-Ratzinger's failure to issue the new "indult" "is a reflection of the pope's desire to create greater unity in the Church; the intention is not to set the clock back. We are alerting the Vatican that elements of the prayer provide implications for Catholic and Jewish relations." Edward Kessler, Executive Director of the University of Cambridge's Centre for the Study of Jewish-Christian Relations, said: "If the ["Indult"] Latin Mass is reintroduced it will change relations between Christians and Jews."
Meanwhile, Newvatican has placed the issue of fighting anti-Semitism high on its agenda for an international Newchurch conference in 2008. It includes a questionnaire for Newchurch bishops to examine "attitudes of anti-Semitism" in the New Testament. [Source: TJ]
---
Novus Ordo/SSPX Presbyter Tells SSPX Member: "Remove Half Your Brain"
From: William
Dear Fathers:
I saw the Commentary about the ex-SSPX, now independent, priest in France who is pushing for the SSPX's Bernard Fellay either to stand up against the use of Novus Ordo presbyters at SSPX sites until all is made right or to admit directly his policies.
I used to be an SSPX member myself. That was until I found out that a Novus Ordo Salesian presbyter was performing "Mass" at my SSPX chapel. As a result, I objected and moved on to attend Mass with the Society of St. Pius V in a nearby town. When I asked the Novus Ordo/SSPX presbyter about the situation, he reacted angrily and irrationally, telling me to "remove half my brain" and to leave these issues to the SSPX. Moreover, I know that there are Novus Ordo presbyters performing "Mass" at SSPX chapels at locations in two other states besides mine, one in the West and one in the South. There are others, but these are the ones I'm personally aware of.
Well, I am nobody's ignorant slave. Isn't that why Newchurch has gotten into so much immorality and error, because nobody will question the hierarchy's unCatholic positions and status? What troubles me is that many SSPX members are silent about the SSPX's use of Novus Ordo presbyters at SSPX chapels. Most have been intimidated into silence, as the SSPX tried with me, and just grumble and accept the invalid sacraments without question -- just like the Newchurchers with their invalid Novus Ordo service. It's a sad state of affairs.
---
May 4 - St. Monica, Widow
Complete Friday Abstinence
Double Feast
Newchurch Archbishop Completes His Conversion to the Moonie Church
From: The Fathers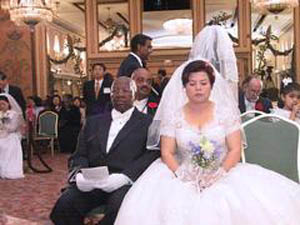 Newchurch Archbishop Emmanuel Milingo with His Wife during Their Wedding Ceremony
Mrs. Archbishop Was Picked out Personally for Milingo by Sun Myung Moon
Milingo Has Now Completed His Defection from Newchurch and His Assimilation into the Moonies
Newchurch Archbishop Emmanuel Milingo has completed his conversion to the Unification Church of Sun Myung Moon, whose followers are commonly known as "Moonies." On March 14, 2007, Milingo gave a special lecture during a service at the Cheongshim Graduate School of Theology, founded by True Parents, which is a wing of the Moonie Church.
True Parents refers to the Moonie teaching that Adam and Eve should have become the first true parents, but because of the Fall of Man, they became ineligible. Our Lord Jesus Christ is ineligible because he never married. Therefore, God made Sun Myung Moon the True Parent of humankind. The Moonies refer to Moon and his wife as "Father" and "Mother."
At the March 14, 2007, service, Archbishop Milingo emphasized that he has received many teachings from True Parents and questioned the Catholic teachings of St. Augustine. Milingo acknowledged that he had accepted that Moon is "the Messias sent by God."
Cases such as Milingo's indicate how kooky the Newchurch of the New Order is. There have been Newchurch prelates before wanting to be Protestants and Jews, but Moonies? JPII and Benedict-Ratzinger let this kook go on for years until, that is, he committed the New Order's Unforgivable Sin by consecrating four bishops without Newvatican's approval. In Newchurch, you see, you can rape children, teach false doctrine, and administer invalid sacraments with impunity, but God help you if you consecrate bishops without approval!
---
May 3 - Finding of the Holy Cross
Double Feast of the Second Class
SSPX's Fellay Orders SSPX Faithful to Accept Novus Ordo Presbyter Validity
From: Jacques, TRADITIO Network's European Correspondent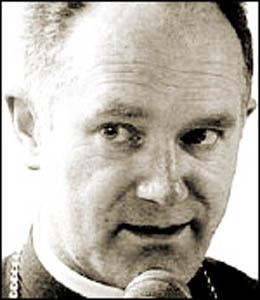 Bernard Fellay, Superior General of the SSPX
Fellay Is Mired Again in Controversy after Ordering the SSPX Faithful
To Accept Novus Ordo Presbyters as Valid at SSPX Mass Sites
A French Priest Ordained by Archbishop Lefebvre
Has Publicly Called for Fellay to Disclaim the Statement
And Fellay Has Failed to Do So
Dear Fathers:
Given the controversy now seething in the Society of St. Pius X (SSPX) concerning the use of Novus Ordo presbyters to service SSPX Mass sites, I would like to bring to the attention of your readers who may have missed it the news that Fr. Michel Marchiset, a former SSPX, now independent, traditional Catholic priest ordained by Archbishop Lefebvre, who is the webmaster of a well-known traditional Catholic web site in France, has released a public letter dated March 30, 2007, to Fellay in consequence of the interview that Fellay gave on March 25, 2007 to a site run by the SSPX District of France.
In this interview, Fellay declares that the SSPX faithful must accept a priori, that is, as a given, that Novus Ordo presbyters are "probable" Catholic priests, sacramentally ordained. Fellay's declaration of his personal attachment to the New Order comes in the midst of a firestorm of controversy since his commissioning of an SSPX operative to write articles for SSPX organs claiming that the New Ordinal for the ordination (as the New Order calls it) of bishops is valid. Here in Europe it is being reported that Fellay's action was likely a quid pro quo for his meeting with Benedict-Ratzinger on August 29, 2005, since the latter was not consecrated (as the Catholic Church has always called it) in the traditional Roman Catholic rite, but in the New Order rite of Newchurch, fabricated by Hannibal Bugnini's Committee of Six Protestants, issued on June 18, 1968.
In his public letter, Fr. Marchiset wrote in part (translated from the French):
Having been ordained a priest by Archbishop Lefebvre in 1984, I address [you] to settle the grave question of conscience posed by this interview. This question is vital for the salvation of souls, and it touches the heart of the matter concerning the transmission of the Catholic priesthood instituted by Our Lord Jesus Christ, Himself Sovereign Priest, of a priesthood whose power comes from Him.
Are you not unaware that, most particularly since the summer of 2005, the question of the invalidity of the Orders conferred according to the New Ordinal [of 1968], both priestly as well as episcopal, is a question that disturbs the faithful ever more increasingly because it directly poses the question of the invalidity of the sacraments.
Consequently, I must ask you, in conscience, to confirm or to disclaim the terms of these remarks. It is in fact because of the firm assurance (and not mere "probability") of receiving valid sacraments that the SSPX faithful come to the Society of St. Pius X.
Fr. Marchiset's web site reported on Easter Monday, April 9, 2007, that Fellay had not denied the declaration attributed to him in the interview. Meanwhile, reports have been published from around the world that the SSPX is using Novus Ordo presbyters at several of its Mass sites, and the SSPX faithful affected have not been so informed. Controversy has already been stirred here in France by SSPX faithful who have already spoken out against the secrecy and compromise of the Sacraments involved in the Fellay administration's policy and who have left the Society as a result.
---
May 2 - Octave Day of St. Joseph
Double Major Feast
Are Newchurchers Simply Stuck in the Denial and Anger Phase of the Loss Cycle?
This Cycle Suggests How to Deal with Recalcitrant Newchurchers
From: Jack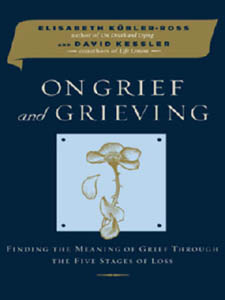 Elizabeth Kubler-Ross's 1969 On Grief and Griving
In Which the Five Stages of Reaction to a Loss Are Presented
Are Newchurchers Simply Stuck in the First Two Phases of the Loss Cycle?
When They React with Denial and Anger and Refuse to Confront the Reality
That Newchurch Has Robbed Them of Their True Catholic Faith
Dear Fathers:
It seems that when a Newchurcher is confronted with the clear evidence that the Newchurch of the New Order is not the Catholic Faith, the Newchurcher reacts badly when confronted with its invalidity. I think that the main reason some Newchurchers still attend the invalid Novus Ordo service is that they are still going through the first stage of grief: denial.
The Fathers Reply.
That is an interesting observation. Most traditional Catholics have had that experience when confronting a Newchurcher with the clear evidence that the Newchurch of the New Order has lost the Catholic Faith. Elizabeth Kubler-Ross in her book On Death and Dying (1969) presented five stages that are now generally applied to grieving for any loss: denial, anger, bargaining, depression, and acceptance.
You are correct in saying that most Newchurchers, when confronted with the fact that they have been robbed of their Catholic Faith in their accustomed parish churches, do deny the fact outright. Many traditional Catholics have had the experience, when simply pointing out the obvious fact that the New Order religion of Newchurch bears little similarity in word or act to the Catholic Faith, of an immediate denial from the Newchurcher, usually mixed with a great deal of anger -- the first two stages of the Kubler-Ross cycle.
In the third stage, bargaining occurs. The Newchurcher will desperately bring forth statements from Newchurch "authorities" to confirm his position or will demand "documents" from the traditional Catholic to prove that the New Order is wrong. Of course, the Newchurcher is still stuck in the cycle, so none of the traditional Catholic's "documents" will be accepted. Usually it is useless for traditional Catholics even to start down this path, as it is ineffective and time-wasting.
The fourth stage is the critical one. The Newchurcher begins to realize that the New Order is not Catholic and doesn't know how to react. The Newchurch of Love has filled his ears with all kinds of scare-tactics: traditional Catholicism is "schismatic," "disobeying the pope," etc. Traditional Catholics have heard all of these desperate deceptions. Newchurch tries desperately to cover over with such scare-tactics the fact that if the New Order and its handmaiden, the New Order service, can be justified and approved of, then all the Catholic Saints were superstitious simpletons, all the Catholic theologians were liars, and all of our Catholic forefathers were duped idiots, including some of the greatest minds in human history: St. Thomas Aquinas, St. Robert Bellarmine, St. Thomas More, St. Catherine of Siena, St. Augustine, St. Ambrose, St. Benedict, St. Louis de Montfort.
The fifth stage then becomes acceptance, but acceptance of what? The cycle can lead to a confirmed acceptance of the Newchurch of the New Order because the Newchurcher cannot accept the loss of his Catholic Faith. Alternatively, however, at this critical point he may be led to the true Faith, the traditional Catholic Faith. This is the stage at which the traditional Catholic should be looking to invervene. It is usually pointless to do so earlier.
---
May 1 - Sts. Philip & James, Apostles
Double Feast of the Second Class
Newchurch Archbishop to Broadcast "Gay" Mess Worldwide
From: The Fathers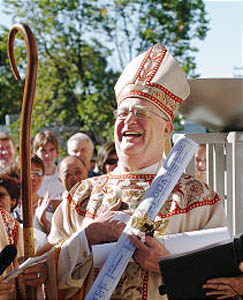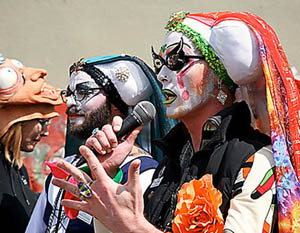 To Newchurch Archbishop George Niederauer Catholicism Is a Joke
He Has Permitted a "Gay" Mess To Be Broadcast from San Francisco
Featuring the Blasphemous Sisters of Perpetual Indulgence
Benedict-Ratzinger's appointments of Newchurch bishops tells the story of what a Modernist Newpope is. One of these corrupt appointments, made shortly after Benedict-Ratzinger's election, was that of George Niederauer, of Salt Lake City, to replace William Levada, the Newchurch Archbishop of San Francisco, whom Newpope spirited off to Newrome to get him out from under two U.S. federal subpoenas investigating his involvement in the Great Sex & Embezzlement Scandal.
When his appointment was announced, Niederauer was highly praised as a philogay by the radical "gay and lesbian" organizations in that Baghdad by the Bay. Niederauer has certainly paid back the radical "gay" lobby for supporting him. First, he made an underhanded arrangement for Catholic [sic] Charities to continue placing Newchurch children in "gay families" against even Newvatican policy.
Then, on April 8, 2007, Newchurch's "Charismatic" Sunday, otherwise known as "Divine Mercy," Niederauer paid back the radical "gay" lobby again by permitting for the British Broadcasting Corporation (BBC) to broadcast worldwide a "Gay" Mess from San Francisco. The Mess was performed by Donal Godfrey, a "Jesuit" presbyter. The sermon was delivered by James Alison, a homosexual British Newchurch theologian and author of Is It Ethical to Be Catholic [sic]? -- Queer Perspectives".
This is the first time that a New Order "Gay" Mess has been broadcast with the permission of a Newchurch bishop. The special Mess featured texts tailored to the "gay" and lesbian Newchurch community permitted by the Newchurch archbishop in that city. Members of the transvestite group calling its the Sisters of Perpetual Indulgence will also be featured. The Newchurch archbishop permitted at a "gay" parish church the Sisters of Perpetual Indulgence to stage lewd bingo nights regularly on the church premises, during which sex toys and pornographic DVDs were handed out as prizes. The archbishop's representative, Presbyter Stephen Meriweather, routinely blesses participants in the city's annual Gay Pride March, in which "gay" Newchurchers parade naked through the city streets advertising a "Hunky Jesus" contest. Their motto is: "Go and sin some more." Niederauer doesn't publicly raise a syllable or finger against any of this. [Source: London Evening Standard]
Don't bother writing Benedict-Ratzinger. He is an accomplice in all of this. His appointments, including Niederauer and his predecessors Levada and Quinn, expose Newpope as a philogay Modernist. Instead, thank the Lord that there is a traditional Roman Catholic outpost in San Francisco for those who have the courage to turn their backs on this invalid Newchurch corruption and worship validly in the traditional Roman Catholic fashion.
---

Return to Commentaries from the Mailbox.