Campanile and Carillon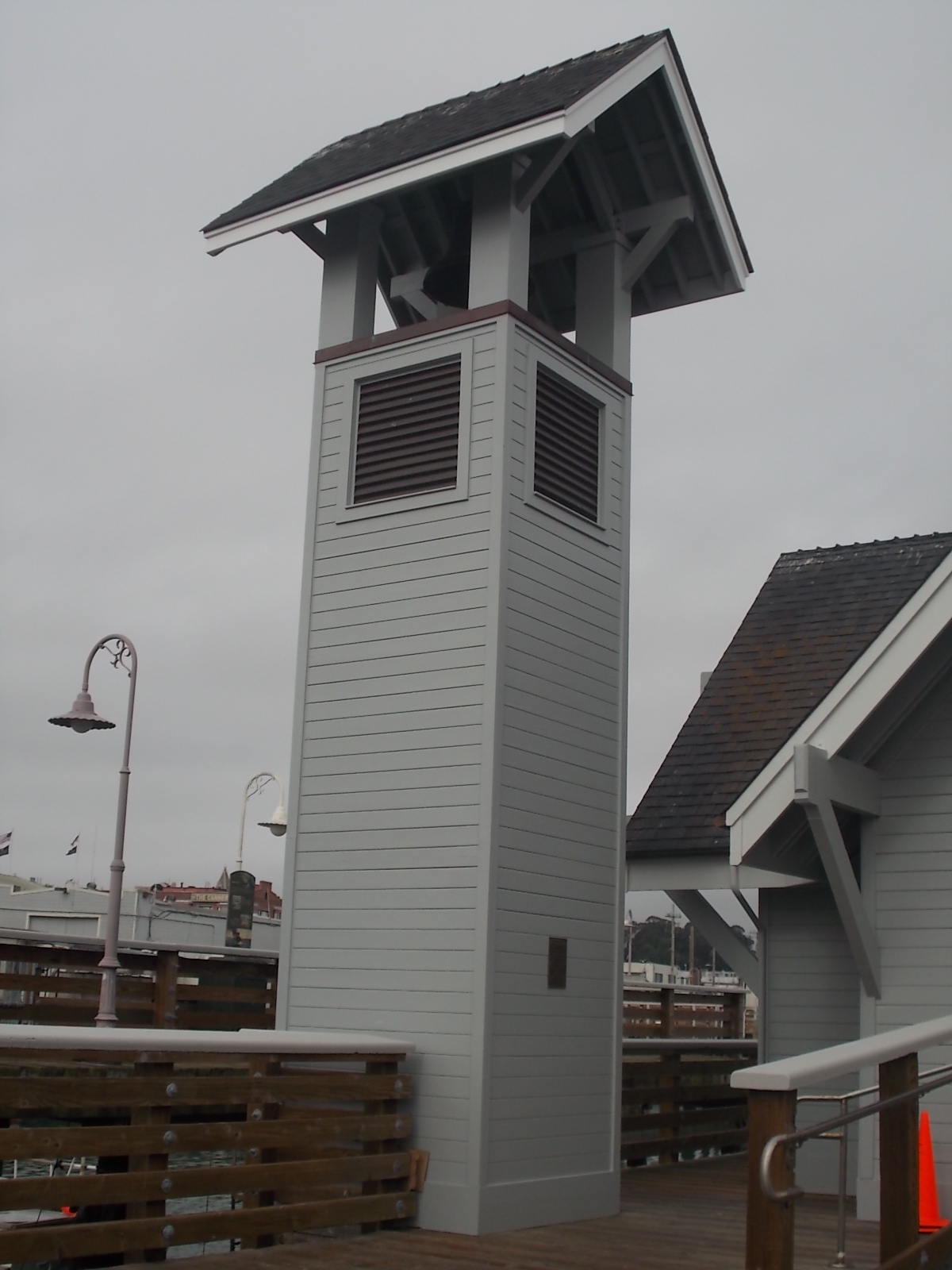 The Campanile
The Oratory's campanile, or bell-tower, rising seven meters from the deck and weighing nearly two metric tons, was installed in September 2006 and cost approximately $100,000. It is capped by a 300-kilogram ship's bell installed in the tower, donated by the Port of San Francisco from an historic ship circa 1860.
The architect of the campanile was local architect Anthony Pataleoni. Mr. Pantaleoni was graduated from the California Polytechnic State University in San Luis Obispo in 1976 and was an instructor in the architectural department at the City College of San Francisco from 1982 to 1984. He is Principal Architect of Kotas/Pantaleoni Architects, of San Francisco.
The Carillon
The electronic carillon, made by Schulmerich Bells, of Sellersville, Pennsylvania, is a Campanile TruCast Electronic Generation 4 Electronic Carillon, using Digital Sound Production. It can be heard for 22 blocks around the wharf. The carillon tolls the Angelus at 9 a.m., noon, and 6 p.m. and can be used as well for ringing the Consecration, Processions, funerals, and other liturgical events.
To hear the sound of our carillon (be sure that you have an MP3 plug-in installed for your internet browser), click on Angelus with Carillon.