January 2020
| | |
| --- | --- |
| | For answers to many questions, consult the CURRENT MONTHLY REVISED EDITION of the Official Traditional Catholic Directory, Listing All Traditional Latin Masses and Traditional Resources for North America. For further information, click on the TRADITIO Network's Official Traditional Catholic Directory department, provided to the TRADITIO Network by the National Registry of Traditional Latin Masses. |
For information about the protocol for sending messages to the TRADITIO Fathers, click on Ask the Fathers. First, here are some hints for locating items that have already been covered. The TRADITIO Network has the most varied and extensive repository of traditional Catholicism, collected over the 20 years of our existence on the internet, the longest of any traditional site. (1) Check the 16 departments listed in the TRADITIO Network's Web Site Map on our home page, www.traditio.com. (2) Check the 14 FAQs in the TRADITIO Network's Library of Files (FAQs and Traditional Apologetics) department, which answers your most common questions. (3) Use the Search engine on the TRADITIO Network's home page, www.traditio.com.
| | |
| --- | --- |
| | If you have you have personally benefited from the services of the TRADITIO Network, please support the continuation of the TRADITIO Network's Apostolate by clicking on the box to the left to made a donation easily, securely, and confidentially by bank account or credit card through PayPal. Regular contributors become Benefactors of the TRADITIO Network, and their intentions are specially commemorated at Traditional Latin Masses offered. Using PayPal reduces our administrative burden considerably, but if need to use a paper check, click on FAQ01: "How Can I Help the TRADITIO Network's Apostolate?" We have always refused to display those annoying "click" ads to raise money. We hate those ads, and we think that you do too, so we have kept TRADITIO 100 per cent free of them and rely instead on you for voluntary donations. |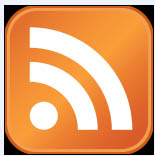 Subscribe to the Free TRADITIO RSS Feed
Enter "http://www.traditio.com/rssfeed.xml" into your Yahoo, Google, Microsoft, or Other Aggregator
---
NOW RELEASED: THE 25TH EDITION (2020)
OF THE OFFICIAL TRADITIONAL CATHOLIC DIRECTORY
THE 2020 ANNUAL USE FEE IS NOW DUE
FOR THOSE WHO WISH TO USE THE NEW EDITION
The TRADITIO Network has been informed by the National Registry of Traditional Latin Masses that the new January 2020 Original Edition of the 25th Annual Edition (2020) of the Official Traditional Catholic Directory, Listing All Traditional Latin Masses and Traditional Resources for North America has been published. For further information, click on the Official Traditional Catholic Directory department, provided to the TRADITIO Network by the National Registry of Traditional Latin Masses. The annual use fee is now due for those who wish to use the new 2020 Original Edition and its monthly Revised Editions. Site representatives, be sure to check your traditional site's listing for correctness.
---
FEATURED GREGORIAN CHANT CD OF THE MONTH
The TRADITIO Network recommends the Gregorian chant recordings of the St. John Schola, which is recording a CD series consisting of live recordings of the type of chant pieces that may be used at traditional churches and chapels. It makes no pretense to being professional, but to what is achievable, with a little work, by the average small lay choir. The hope is that this series will serve as a practical guide for the wider use of Gregorian chant in the traditional Roman Catholic liturgy. For ordering and descriptive information on the CD series, click on A Traditional Chapel Sings Gregorian Chant. This month's featured Gregorian Chant CD is: CANTUS POPULARES - POPULAR CHANTS (VOLUME VIII).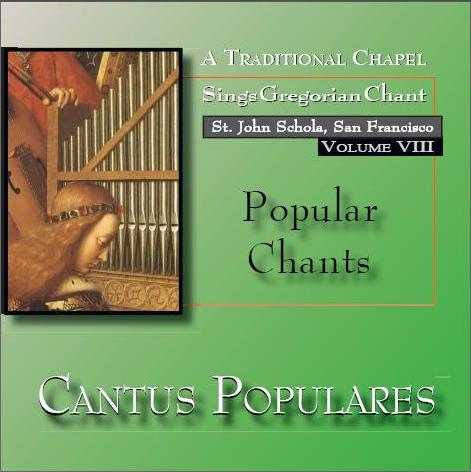 ---
---
January 20, 2020 - Sts. Fabian, Pope & Sebastian, Martyrs
Double Feast
Will Hong Kong Riots Turn against Francis-Bergoglio
For Appointing a Communist Sympathizer as Newbishop of Hong Kong?
From: The TRADITIO Fathers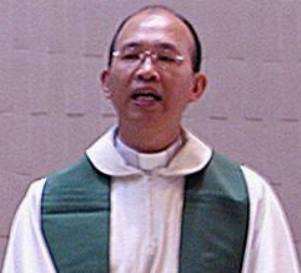 Peter Choy Wai-man, the Communist Sympathizer
And Supporter of China's Atheist Dictator Xi Jinping
Whom the Marxist/Modernist Newpope Francis-Bergoglio
Has Appointed to Be the Newbishop of Hong Kong
Choy's Appointment Has Not Yet Been Formally Announced
Because Bergoglio Is Afraid that the Hong Kongers
Will Riot against Bergoglio Himself
Who Sold out Newchurch in China to the Communists
In a Corrupt 2018 Deal
Marxist/Modernist Newpope Francis-Bergoglio has selected a new Newbishop for Hong Kong, Peter Choy Wai-man, a Communist sympathizer of atheistic Chinese dictator Xi Jinping, but Bergoglio has not yet officially announced the appointment out of fear that Hong Kongers will riot in the streets against Bergoglio himself. In accordance with Bergoglio's 2018 sellout of Newchurch in China, it is the Communists who now have the power to propose, in essence, to appoint all Newchurch bishops in that atheistic government. Because Hong Kong is technically under Communist China's control, it appears that the Communist government selected Choy, and on January 17, 2020, Bergoglio approved the appointment of the Communist sympathizer in order to appease Dictator Xi Jinping.
Bergoglio is well aware that his appointment will rightly provoke strong pushback, possibly even riots in the streets of Hong Kong. He knows full well that his appointment will be taken as a rebuke of ongoing protests against Communist Chinese control on the island province. Choy is known to be close to the Communist Chinese government and to be an opponent of the pro-Christian, pro-democracy movement in Hong Kong.
A local Newchurch source has commented that Choy's elevation is just further proof of how Bergoglio is selling Newchurchers down the river. Choy is described as a "pro-Beijing hawk" and a "sworn enemy of [Newcardinal] Zen." Joseph Zen Ze-kiun was the Newcardinal of Hong Kong 2002-2009, who has been and remains a fierce opponent of the Communist Chinese and of Bergoglio's 2018 sellout of Newchurch to the Communists. [Some information for this Commentary was contributed by the Catholic News Agency.]
True Catholics, Francis-Bergoglio may be heading to another riot, like that in Osorno, Chile, when he tried to appoint a paedophile presbyter as Newbishop of that Newdiocese in 2015. The people, including top members of the Chilean government, interdicted the installation of Juan Barros Madrid, pelting him with dung and shouting profanities against him as he tried to enter the Newcathedral. Then they prevented the installation of the Barros, who had to be escorted out a side exit by police. A similar uprising occurred when Benedict-Ratzinger tried to install a former Nazi, Stanislaw Wielgus, as Primate of Poland. In addition to being heretics, the Newpopes are just bad managers, who are dragging the fake Newchurch of the New Order down to rapid oblivion.
---
January 19, 2020 - Second Sunday after the Epiphany
Semidouble Sunday
Newvatican Sponsors Homosexual New Year's Eve Sex and Drug "Rave"
Paid for out of Money Embezzled from Newchurchers' Donations for Charitable Works
From: The TRADITIO Fathers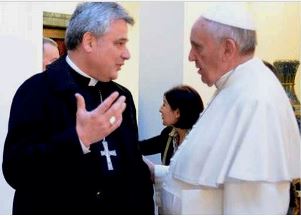 Newcardinal Konrad Krajewski (Left)
And Francis-Bergoglio
Stand Accused of Embezzlement
Of Newchurcher's Donations to Charity
Which Were Converted to Immoral Purposes
Such as Sponsoring a 2020 New Year's Eve "Rave"
Featuring Homosexual Acts, Liquor, and Drugs
All in the Presence of Children
This Embezzlement Follows the Revelation
That Bergoglio's Charity Money Was Used
To Produce a Film Featuring a Homosexual Musician
Openly Living with His Paramour
And Featuring Explicit Sodomitic Scenes
Money donated by Newchurchers to Newvatican for charitable works has been embezzled to sponsor a 2020 New Year's Eve party in Rome featuring homosexual acts, liquor, and drugs, a so-called "rave." The property on which the rave occurred is owned by Newvatican. Not only adults, but children were present. Francis-Bergoglio's Apostolic Alimoner, or charity manager, Newcardinal Konrad Krajewski, claimed that the rave was a ?humanitarian gesture.?
In fact, the rave was described by Italian media as a ?triumph of degradation, drugs and crime" involving "queer, gay, lesbian, and transsexual" performers. Several of these immoral events have been staged with money donated by Newchurchers for charitable purposes. Yet Bergoglio has not paid the restitution to the donors for the embezzlement, as required by Catholic moral theology. Thus, Bergoglio, as knowing head of the operation, remains in a state of objective Mortal Sin. [Some information for this Commentary was contributed by LS News.]
True Catholics, this incident was only one of many cases of charitable donations being embezzled by Francis-Bergoglio and his lieutenants for immoral purposes. Another recent case involved charitable funds donated by Newchurchers to Bergoglio's fake charity, Peter's Pence, to produce a film on a homosexual musician living with his paramour and featuring explicit sodomite scenes. It seems that now any Newchurcher who puts a penny into the Newchurch collection plate is an accomplice in Mortal Sin. These incidents are now too public for anyone to claim ignorance.
---
January 18, 2020 - St. Peter's Chair at Rome
Double Major Feast
The Arch-paedophile of Newchurch, Donald McGuire
Who Raped and Sodomized Thousands of Children, Was Facilitated by "Mother" Theresa
From: The TRADITIO Fathers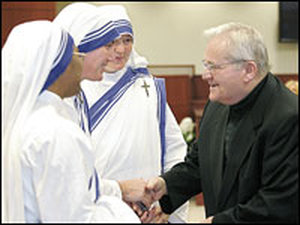 Archpaedophile Presbyter, Newjesuit Donald McGuire
Poses with Missionaries of Charity
Led by the Novus Ordo Unsaint "Mother" Theresa of Calcutta
McGuire Raped and Sodomized Thousands of Children
And the Unsaint Backed Him to the Hilt
She Foisted Him off as "Confessor" onto Her Missionaries
The Half Hindu/Half Novus Ordo "Mother" Theresa
Whom the Marxist/Modernist Newpope Francis-Bergoglio
Con-anized in 2016, Facilitated McGuire's
"Openly Traveling with Young Boys as His Companions"
The Jezabel who is considered a Novus Ordo Unsaint, "Mother" Theresa of Calcutta, who ran the so-called Missionaries of Charity, appointed as "confessor" for her corrupt organization a Newjesuit presbyter, Donald McGuire, who holds the record in Newchurch for having sodomized, raped, and otherwise sexually assaulted children -- over one thousand. Now yet another victim has come forward, charging that McGuire sodomized him and raped his disabled sister over a thousand times around the world.
McGuire started assaulting the boy and his disabled sister from age 11. The boy, now a man, reveals in a lawsuit filed on December 30, 2019, made possible by a three-year suspension of the statute of limitations in California, that he was made a virtual slave of McGuire, serving as a "child valet" and being assaulted ?more than 1,000 times, in numerous states and countries.? While the boy carried McGuire's briefcase and ran errands during McGuire's sojourns to spiritual retreats throughout the United States and Europe, he endured daily assaults that included sodomy and fellatio.
McGuire was associated with Newjesuits in San Francisco, California, whence he promoted a "roving ministry" of religious retreats for wealthy Newchurchers, who coughed up large donations to the paedophile. Named as defendants in the lawsuit are the Newjesuit order in the United States and the "Black Pope, i.e., the head of the Newjesuits stationed in Newrome. It is documented that "Mother" Theresa knew about McGuire's vile crimes and that Francis-Bergoglio and his Newchurch deliberately covered up those crimes so as not to embarrass Theresa or Bergoglio.
The half Hindu/half Novus Ordo "Mother" Theresa, whom the Marxist/Modernist Newpope Francis-Bergoglio Novus Ordo con-anized in 2016, personally twisted the arms of Newjesuit authorities to overlook the fact that McGuire was an uncontrollable paedophile criminal. The Unsaint Theresa facilitated McGuire's "openly traveling with young boys as his companions." Theresa even rolled out her Novus Ordo "nuns" to lobby for McGuire, sacrilegiously wearing buttons on their supposedly religious habits that said: ?I support Fr. McGuire.? [Some information for this Commentary was contributed by the Associated Press.]
True Catholics, the arch-paedophile presbyter Donald McGuire went to his eternal judgment in 2017 while he was serving a 25-year federal prison sentence. He left a virtual parade of thousands of sodomized and raped boys and girls behind him. Meanwhile, "Mother" Theresa is considered a Novus Ordo "saint" by Newchurch, and Francis-Bergoglio personally perpetrated the sacrilege of so designating her. (Of course, Newchurch, a Protestantized sect fabricated at the Vatican II Anti-council [1962-1965], is not the Catholic Church and thus has no power to declare anyone a Saint.) Thus, McGuire is not the only villain in this scenario; he has accomplices in high places in Newchurch.
---
January 17, 2020 - St. Anthony, Abbot
Double Feast
Benedict-Ratzinger Recants His New Book
That Undercuts Marxist/Modernist Francis-Bergoglio's Push toward a Non-celibate Clergy
From: The TRADITIO Fathers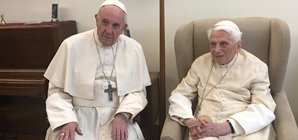 Francis-Bergoglio (Left) and Benedict-Ratzinger
Have Now Had a Very Public Falling Out
Ratzinger Co-authored a New Book that Undercuts
Bergoglio's Push toward a Non-celibate Newclergy
When the Book Came Out, Bergoglio Blew His Top
And Apparently Forced Ratzinger to Take His Name Off
But Ratzinger Is under Virtual House Arrest
in the Old Newpope's Home on Newvatican property
So In the End He Had to Dance to.His Puppeteer, Bergoglio
On January 14, 2001, Newvatican looked more like Bellevue Mental Hospital, popularly known as the Booby Hatch, than anything resembling a sane organization, let alone a religious one. As our British correspondent reported, Ex-Newpope Benedict-Ratzinger co-authored a book, Che cosa ? L'uomo? Un Itinerario di Anthropologia Biblia (What Kind of Thing Is Man? A Journey of Biblical Anthropology), that hypocritically purported to stand by Apostolic Tradition on a celibate priesthood. Ratzinger admits that he did write the book, but now he wants his name taken off!
Obviously, Francis-Bergoglio got to Ratzinger. Bergoglio started the push toward a non-celibate (married) clergy at his Vatican III, aka Amazon Synod, in October 2019. Ratzinger's book undercuts Bergoglio's scheme. There is little doubt that Bergoglio, who is described as being "furious" at the Ex-Newpope, put the screws to Ratzinger, who, after all, is under virtual house arrest in the Old Newpope's Rest Home on Newvatican property. Thus, in the end, he had to dance to his puppeteer, Bergoglio.
Ratzinger was charged with "destabilizing" Bergoglio, who, we must note, is quite unstable already, as he goes around slapping women and pushing a Marxist/Modernist agenda in his fake Newchurch of the New Order. Meanwhile, Ratzinger's co-author, Newcardinal Robert Sarah, denied accusations that Ratzinger had not given his permission to be listed as a co-author -- even though he wrote the book! Said Sarah: "I solemnly affirm that Benedict XVI [Ratzinger] knew that our project would take the form of a book. I can say that we exchanged several texts to establish the corrections." Even Ratzinger's private secretary, Newarchbishop Georg Ganswein, admitted that the chapter in the main part of the book is ?100 percent Benedict.? On November 19, 2019, Ratzinger was sent a complete manuscript of the book, comprising the cover, the common introduction and conclusion, and the individual texts.
True Catholics, Francis-Bergoglio, Benedict-Ratzinger, and Georg Ganswein, who serves as private secretary to both, were all caught with their cassocks down to their ankles in yet another Newchurch fraud. Maybe Pontius Pilate was uncertain of the truth, but Bergoglio, Ratzinger, and Ganswein all certainly know what the truth is in this case. And that truth, like the Devil, has bit them in the posterior.
---
January 16, 2020 - St. Marcellus I, Pope & Martyr
Semidouble Feast
Benedict-Ratzinger Issues Hypocritical Book on a Celibate Newclergy
Yet His Own Implementation of a Married Clergy Fell Flat
From: Geraldus Britannicus, The TRADITIO Network's British Correspondent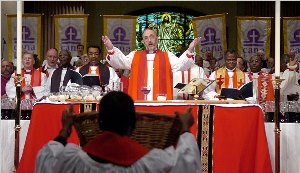 In a New Book Ex-Newpope Benedict-Ratzinger Claims
To Want Celibate Presbyters in Newchurch
But He Himself Set up a Newchurch Structure
For Non-celibate Protestant Anglican/Episcopalian Ministers
In His Newchurch of the New Order
And Allowed Them to Use Their Protestant "Liturgies"
Without Rejecting the Heretic Archbishop Thomas Cranmer
Who Implemented Martin Luther's Protestant Heresy
And Fake "Liturgy" into Great Britain
Under the Excommunicate King Henry VIII
And Later the United States
A book co-authored by the ex-Newpope Benedict-Ratzinger (r. 2006-2013) and Newcardinal Robert Sarah, Prefect of the New Order Worship Congregation, purports to back celibacy for Newchurch clergy against Francis-Bergoglio's moves toward a married Newclergy. "From the Depths of Our Hearts was released on January 15, 2020. Yet here Ratzinger's screed is being denounced as hypocritical. In fact, British Newchurchers know full well that Ratzinger attempted to introduce a non-celibate Protestantized Newclergy into the Newchurch of the New Order. That attempt has fallen flat.
Ratzinger was never a traditionalist. From the beginning he was a Modernist heretic, who personally engineered some of the worst heresies into the Vatican II Anti-council (1962-1965), specifically the Oecumenical Heresy ("we all worship the same gods," "all religions are true"). While he was Newpope, he belied the thesis of his new book by setting up in 2009 Newchurch's so-called Personal Ordinariate of Our Lady of Walsingham, into which Protestant Anglicans from Great Britain and Protestant Episcopalians from the United States were admitted, including Protestant clergy and their Protestant congregations and allowed to use for their "liturgies" the Protestant Book of Common Prayer.
Actually, Ratzinger's purpose was not religious, but political. At the time the Anglican/Episcopalian traditionalists were breaking away from their Leftist "mainstream" organizations to form traditional churches. Ratzinger couldn't tolerate such traditionalist motives, so he set up the sham of Walsingham with its married clergy and Protestant congregations. Thus, Ratzinger allowed Anglican/Episcopalian Protestants to become Newchurchers without rejecting their heretic Archbishop Thomas Cranmer, who implemented Martin Luther's Protestant heresy and fake "liturgy" in England under the excommunicate King Henry VIII.
In other words, Protestant Anglican/Episcopalians could continue their Protestant beliefs and practices, but now the Modernist Newpope Benedict-Ratzinger would allow them to call themselves Newchurchers. Within a few years, however, Ratzinger's bubble has exploded, having devolved to a mere thousand adherents with a top-heavy married clergy of eighty.
---
January 15, 2020 - St. Paul, Proto-hermit
Double Feast
Francis-Bergoglio's Biblical Commission Rejects Traditional Teaching
That the Sin Which Destroyed Sodom Was Actually Sodomy
From: The TRADITIO Fathers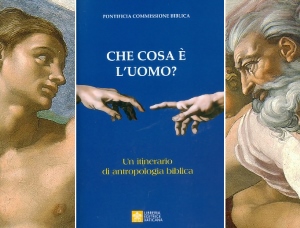 Francis-Bergoglio's Newpontifical Biblical Commission
Issues a Book that Tries to Prove that the Grievous Sin of Sodomy
Was Not the Cause of God's Destruction of Sodom and Gomorrah
But Is, by Implication, a Perfectly Acceptable Practice
It Is Clear that the Marxist/Modernist Heretic Bergoglio
Is Attempting to Construct a Fabricated Justification
Contrary to Clear Catholic and Apostolic Teaching
to Approve Sodomy, Paedophilia, and Other Grievous Vices
That Even Now Consume His Anti-Catholic Newchurch
Francis-Bergoglio is playing God again: he's rewriting the Bible through his Pontifical Biblical Commission. His latest rewrite denies that the sin which destroyed Sodom was actually sodomy. Genesis 18-19 tells the tale of Sodom and Gomorrah, which were destroyed for their grievous wickedness, which the Fathers of the Church have traditionally associated with the sin whose name goes by the name of the city destroyed by God.
Bergoglio, however, is introducing the acceptance of sodomy into his Newchurch of the New Order -- remember his infamous "Who am I to judge?" -- so he must deal with the Biblical prohibition that led to the destruction of Sodom, a fact that his been confirmed by modern archaeology. So, Bergoglio's Newchurch has turned his back on Catholic theology in denying that the sin of Sodom was in fact sodomy. As the Italian daily newspaper La Repubblica interpreted Bergoglio's Commission: "sodomy is not to be condemned.?
Now Bergoglio's own Newpontifical Biblical Commission is trying to assert an old homophiliac theme that the sin of Sodom was not sodomy, but inhospitality. This ruse is contained in the Commission's latest book, Che cosa ? L'uomo? Un Itinerario di Anthropologia Biblia (What Kind of Thing Is Man? A Journey of Biblical Anthropology). So God, instead of destroying the city for one of the Four Biblical Sins that Cry out to Heaven for Retribution annihilates the city because its citizens committed a breach of etiquette! [Some information for this Commentary was contributed by the National Catholic Register.]
True Catholics, it is clear that the Marxist/Modernist heretic Francis-Bergoglio is attempting to construct a fabricated justification, contrary to clear Catholic and Apostolic teaching, to approve sodomy, paedophilia, and other grievous vices that even now consume his Newchurch of the New Order. To true Catholics there is no surprise in this. Bergoglio has been supporting sodomitic and paedophile crimes by his Newchurch clergy for years. He refuses to denounce such crimes, but quietly scuttles off any of his criminal clergy whose crimes he cannot cover up, such as the notorious Theodore McCarrick, Newcardinal of Washington, D.C., who conducted a rampage against children up and down the East Coast of the United States for decades. There is undisputed proof that Bergoglio personally was informed of McCarrick's criminality and yet chose to promote him, as he has promoted other paedophile prelates in his anti-Catholic Newchurch of the New Order.
---
January 14, 2020 - St. Hilary, Bishop, Confessor & Doctor
Double Feast
Black Hermits Leave the Newchurch of the New Order
After Declaring Francis-Bergoglio a "Great Heretic"
From: The TRADITIO Fathers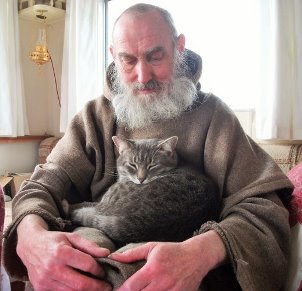 The Founder of the Black Hermits of Orkney, Scotland
Fr. Stephen de Kerdrel and His Hermits
Have Taken the Courageous Step
Of Issuing a Declaration in Which They Call
Francis-Bergoglio a "Great Heretic"
And Have Left the Heretical Newchurch
As a Result, Vocations to the Hermit Community
Have Skyrocketed
The Black Hermits of Orkney island in Scotland have left the Newchurch of the New Order after declaring Francis-Bergoglio a "great heretic." In April 2019 they had signed a declaration that under Bergoglio, Catholicism is ?being transformed inexorably into [a] False Church? and that Francis-Bergoglio, "by his utterances, his behaviour, his teaching and his actions, has shown himself to be ... a great heretic." Newchurch confirmed that the Black Hermits had in fact severed their association with the New Order sect (which poses as the Catholic Church, but is most certainly not).
The Black Hermits are activists for Catholicism. They have sent mail denouncing a prominent Episcopalian priest and invading two Scottish Presbyterian services. The hermits do not accept the Vatican II Anti-council's heretical doctrine of Oecumenism ("we all worship the same gods"; "all religions are true"). In the case of Bergoglio, Fr. Stephen de Kerdrel, founder of the Black Hermits, explained that he and his hermits had broken with Newchurch only because he felt there was no other way to draw attention to Bergoglio's "outright heresies." [Some information for this Commentary was contributed by The Tablet.]
True Catholics, as a result of the Black Hermits' declaration on Bergoglio's heresies, vocations to the hermit community have skyrocketed. In fact, every time a traditional Catholic leader has stepped forth, many have followed. The best example was Archbishop Marcel Lefebvre, who founded the original traditional Society of St. Pius X (SSPX). For two decades true Catholics flocked to his churches, chapels, and oratories. He had even Newvatican and its Newpopes dancing to his tune because he would not compromise the traditional Catholic Faith. Now his successors, Bernie Fellay and Davide Pagliarani, who after the Archbishop's death created a Neo-SSPX that desires to sell out to the heretical Newchurch and its Newpopes, rush off like little children to Newrome whenever their papa summons them.
---
January 13, 2020 - Octave Day of the Epiphany
Double Major Feast
Francis-Bergoglio's Slap that Was Heard around the World
Was Really a Slap at Newpope Francis-Bergoglio Himself
From: The TRADITIO Fathers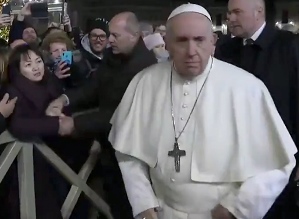 Francis-Bergoglio, Enraged, Turns His Back
On a Chinese Newchurcher, Whom He Slapped
Because She Railed at Him for Selling Out
Chinese Newchurchers
To the Atheistic, Totalitarian Government
Of Communist China
Bergoglio in September 2018 Entered into a Deal
With Fellow Marxist Dictator, President Xi Jinping
Under Which Chinese Newchurchers
Had to Join the Communist State Church
While Xi Murdered Newchurch Clergy and Laity
And Destroyed Christian Churches across China
The real story about what was behind Francis-Bergoglio's slapping of a Chinese Newchurcher in St. Peter's Square on December 31, 2020, has finally come out some days afterward. It turns out that the woman was actually protesting Bergoglio's 2018 sellout of Newchurch in China to the atheistic, totalitarian Communist government there, which has been killing Newclergy and closing down Christian churches in a Great Persecution, after the Marxist/Modernist Bergoglio entered into a deal with the Communists in September 2018.
The woman railed at him: "Wait! Wait! Look out for the Chinese people. They are losing the faith." It was after these words that Bergoglio became furious and slapped the woman. She had revealed the truth to the world about Bergoglio's sellout of Chinese Newchurchers. Under the Bergoglian sellout Newchurch clergy and laity must join the Communist-run "Patriotic" Church Association. Bergoglio also gave in to the Communist government's demands that the government should henceforth appoint Newchurch bishops. [Some information for this Commentary was contributed by Agence France-Presse.]
True Catholics, Francis-Bergoglio is not interested in Chinese Newchurchers. As a Marxist himself, he was only too happy to place the Chinese Newchurch into the hands of the murderous Communists. Actually, the sellout began with the "Unsaint" Newpope JPII-Wojtyla and continued under the "Nazi" Newpope Francis-Bergoglio. In fact, Bergoglio's slap of the woman was a slap in the fact to the millions of Chinese Newchurchers whom he sold out. And, like the Chinese Newchurcher whom he slapped, the Chinese now know the truth about the Communist Newpope.
---
January 12, 2020 - The Holy Family, Jesus, Mary & Joseph
Double Major Feast
U.S. FBI Is Conducting an Investigation of the "Papal Foundation"
That Funded Francis-Bergoglio's Financial and Sexual Scams
From: The TRADITIO Fathers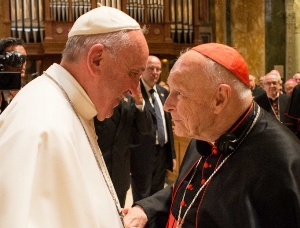 Partners in Sex and Financial Crimes
Newpope Francis--Bergoglio
And Theodore McCarrick (Right) of Washington, D.C.
In the United States the Federal Bureau of Investigation
And the Manhattan, New York District Attorney's Office
Are Investigating the Apparent Scam
Of the "Charity" Called the Papal Foundation
Which Has Dished out over 100,000,000 Dollars
Some of Which Has Been Funneled to Bergoglio
And His Newchurch
To Fund Payoffs and Hush Money
To Cover up Sex Crimes and Embezzlement in Newchurch
A "charitable" foundation that funds the enterprises of Francis-Bergoglio is being investigated by the U.S. Federal Bureau of Investigation and the Manhattan, New York District Attorney's Office for complicity in the sex crimes of the disgraced Newcardinal of Washington, D.C., Theodore McCarrick. The Papal Foundation, as it is called, once had McCarrick on its Board of Trustees. Foundation staff members are actively being questioned by the top U.S. investigative body. One staff member interviewed by the FBI said: ?There?s no question at the foundation [of McCarrick abusing funds]."
McCarrick was recently revealed to have operated a slush fund posing as a "private charity," which funneled payoffs to Newpopes JPII-Wojtyla, Benedict-Ratzinger, and Francis-Bergoglio. It is believed that these payoffs were in effect hush money to cover up McCarrick's sex crimes up and down the East Coast of the United States against children and young Newseminarian. Recently as well, Bergoglio's "Peter's Pence" has been revealed to be a scam "charity," with the funds going into Newchurch pockets, not principally into charitable projects.
The Papal Foundation scam has dished out over 100,000,000 dollars as directed by Francis-Bergoglio and his Newpope predecessors. Every American Newcardinal is a member of the Board. The situation gives every evidence of being a vehicle for payoffs, hush money, and other fraudulent expenditures. One of the most recent payoffs was a 25,000,000-dollar bailout for an Italian hospital bankrupted to the tune of almost one billion dollars because of fraud and embezzlement by Bergoglio's Newcardinals. McCarrick intervened to silence opposition to the bailout and to fund the corrupt desire of Bergoglio. [Some information for this Commentary was contributed by the National Catholic Register.]
True Catholics, if a full federal and state investigation is underway, American Newchurch leaders conspiring with Francis-Bergoglio could find themselves facing prison under the Racketeer Influenced and Corrupt Organizations (RICO) Act. In any case, it is long past time for a complete investigation to be conducted into what the TRADITIO Network has called since 2001 "Newchurch's Great Sex & Embezzlement Holocaust." There has always been a connection between the money and the sex crimes from the Paedophile Newpopes on down through the Newcardinals, Newbishop, and presbyters.
---
January 11, 2020 - Within the Octave of the Epiphany of Our Lord
Semidouble Feast
Francis-Bergoglio's Commission Takes a Step toward "Gay Marriage"
As It Softens up Newchurchers for Acceptance of Homosexuality
From: The TRADITIO Fathers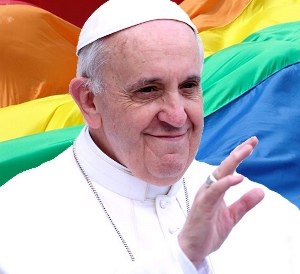 Francis-Bergoglio, the Marxist/Modernist Heretic
Third Paedophile Newpope
Who Has Said, Who Am I to Judge Sodomites?
Stands in Front of a "Gay" Rainbow Flag
As His Pontifical Biblical Commission Issues
A Document that Opens the Way
To Eventual Newchurch Recognition
Of Homosexuality/Sodomy
Homosexual Unions
And Even "Gay Marriage"
During the entirety of his Marxist/Modernist Newpapacy, Francis-Bergoglio has been working through his Pontifical Biblical Commission to take another step closer to recognizing homosexuality/sodomy, "homosexual unions," and even "gay marriage." The Commission has now issued a new book that has been read by many as giving cover to Bergoglio to move in this direction. The title,What Is Man? An Itinerary of Biblical Anthropology, already sounds objectionable from a Catholic perspective.
The Commission admitted that its document is "designed as a launching pad for further biblical, theological, and philosophical study." There is no need for further study; the issue is settled by Sacred Scripture in both the New and Old Testaments, as the Catholic Church has consistently taught. The cat is out of the bag, so a Newvatican mouthpiece, of course, was sent out to deny the obvious conclusion. If the document were unambiguous on the point, no denial would be necessary.
True Catholics, this "plausible deniability" is the usual modus operandi of the heretical Newvatican since the Vatican II Anti-council (1962-1965). It is the same technique used by Leftist political groups, with which Francis-Bergoglio as a Marxist and Newjesuit is quite familiar. The first step is to publicize an heretical position so that people can get used to it. Gradually, that position becomes commonplace and accepted. In the interim, an empty face-saving statement is issued so that those who object to the heretical position (e.g., Novus Ordo Neocons) will be comfortable and duped into silence. In 1960, the very idea of a vulgarized "New Order" Mess to replace the Traditional Latin Mass of Sts. Peter and Paul was unthinkable, except to the worst Modernist heretics. Now Newchurchers have become comfortable with an invalid (phony) Mess, which produces no grace and offers only common bread and grape-juice like the Protestants.
---
January 10, 2020 - Within the Octave of the Epiphany of Our Lord
Semidouble Feast
Boy Victim of Newchurch Paedophile Presbyter Exacts Direct Justice
He Rams a Crucifix down the Throat of His Violator and Suffocates Him
From: The TRADITIO Fathers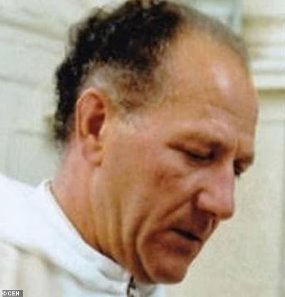 This Paedophile Newchurch Presbyter, Roger Matassoli
Raped at Least Four Boys in France
While the "Unsaint" JPII-Wojtyla Did Nothing
One of the Boy Victims Finally Decided to Exact Direct Justice
He Rammed a Crucifix down the Presbyter's Throat
And thus Suffocated Him
Matassoli Also Raped the Boy's Father
Who, when He Learned that the Presbyter
Had Raped His Son, Committed Suicide
These Are the Human Consequences
Of the Vile Newchurch of the New Order
And Its Newpopes
Alexandre had had enough, and now there is one fewer paedophile presbyter in France. Presbyter Roger Matassoli had sexually assaulted the boy in 2019, who defended himself by giving the presbyter an ironic taste of his own medicine. He rammed a crucifix down the presbyter's throat and thus suffocated him. The presbyter assaulted both the boy and his father, and at least four other boys as young as six years of age, since the Vatican II Anti-council (1962-1965). And Newchurch knew all about the assaults, but merely shifted the criminal paedophile to another Newdiocese and kept him on the Newchurch payroll.
The victim's father had committed suicide when he learned that his son had been sexually assaulted by the same Newchurch presbyter who assaulted him. His son too attempted suicide, but then decided to exact justice directly from the rampant paedophile presbyter. Before his own suicide, the victim's father, also a victim of the presbyter, told the press that the Matassoli had "shattered a whole family." According to the victim's sister, "everyone knew, but no one took any action." The presbyter took naked photographs of himself and invited young boys to his house every Thursday. [Some information for this Commentary was contributed by the U.K. Daily Mail.]
True Catholics, Newchurch continued to pay its presbyter for ten years after the first charges of sexual assault. Now Newchurch claims that he was paid because of "ecclesiastical errors." The real "error" here is the fake Newchurch of the New Order itself and its Newpopes, who condone paedophile crimes and let off their perpetrators. The evidence is now incontrovertible that three Newpopes in particular had guilty hands in tens of thousands of these cases: the First Paedophile Newpope, JPII "The Unsaint" Wojtyla; the Second Paedophile Newpope, Benedict "The Nazi" Ratzinger"; and the Third Paedophile Newpope, Francis "The Marxist" Bergoglio.
---
January 9, 2020 - Within the Octave of the Epiphany of Our Lord
Semidouble Feast
A Reader Asks: "What if It Is Impossible to Pay Restitution for Something Stolen?
Can the Sin of Theft Still Be Forgiven without Restitution?"
From: The TRADITIO Fathers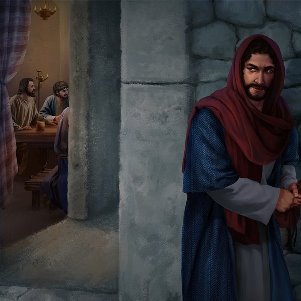 Judas Iscariot, the Thief
According to St. John's Gospel
Stole Money from Jesus and the Apostles
And Came to a Bad End
Money and Property Stolen Must Be Restored
In Simple Justice before a Sin Is Forgiven
Or at Least Some Reasonable Steps Taken
To Restore What Was Stolen
Dear TRADITIO Fathers:
When a person sins gravely in regard to a theft committed and confesses that sin, in regard to restitution, if it isn't possible, financially speaking, to restore the money stolen, is one still then forgiven that confessed sin? Similarly, if in Confession the penitent is advised not to buy anything else until the debt is paid, and it is impossible to repay, is the sin forgiven?
The TRADITIO Fathers Reply.
The intent of restitution is necessary in justice for the sin to be forgiven. One must take all reasonable steps to make restitution, as by a payment plan. The situation would be rare in which it is truly "impossible to pay" something, even over a period of time. Obviously, in the interim, one must be able to buy goods necessary for living, but some money must be set aside, in simple justice, to restore to the victim what has been stolen from him..
---
January 8, 2020 - Within the Octave of the Epiphany of Our Lord
Semidouble Feast
Traditional Movement Expands
Now Traditional Methodists Have Broken from Their "Gay" Mainstream Church
From: The TRADITIO Fathers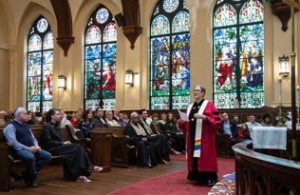 Traditional Methodists, Like Traditional Catholics
Have Rejected Their Pagan "Mainstream" Church
They Will Now Have Their Own Independent Churches
Methodists Are the Largest U.S. Protestant Denomination
The Traditionalists Oppose Homosexuality and "Gay Marriage"
As Contrary to Scripture, just as Traditional Catholics Do
But Not Many in the New Order Sect
Under the Control of Newrome and Its Newpopes Do
In its broadest sense, the Traditional Movement is not confined just to Catholicism. Even Protestants have realized that the "mainstream" version of their sects have turned to paganism. Just as traditional Catholics have realized that the Newchurch of the New Order is not Catholic, so traditional Anglican/Episcopalians realized over a decade ago that the "mainstream" version of their sect, which embraces homosexuality, lesbianism, divorce, abortion, and priestesses, had gone pagan. Thus, they renounced the "mainstream" Anglican/Episcopalian sect and founded the (traditional) Anglican Catholic Church and other such groups.
Now the United Methodist Church, the largest mainline Protestant denomination in the United States, has announced that it is no longer united. Traditional Methodists have rejected the "gay" mainstream version of their sect, and now plan in May 2020 to found a Traditional Methodist Church after a years-long, contentious fight over "gay marriage." About half of American Methodists share the traditional doctrine with the African Methodists, who oppose homosexuality and "gay marriage" as contrary to Scripture, just as traditional Catholics do, but not many in the New Order sect under the control of Newrome and its Newpopes do. [Some information for this Commentary was contributed by the Associated Press.]
True Catholics, in June 2019 the worldwide Methodist conference was expected to adopt either local control or full-blown support of "gay marriage." Instead, the option called the ?Traditional Plan? was adopted, which provided for not only a continued ban on "gay marriage" but also harsher penalties for those clergy who disobey church doctrine. Traditional Catholics should be aware that they have been instrumental in encouraging the return of even Protestants to the most central doctrines of Christianity. Traditional Catholics are the true evangelists.
---
January 7, 2020 - Within the Octave of the Epiphany of Our Lord
Semidouble Feast
Can Newchurch Get Any Sillier?
An Unordained Presbyter Fruitlessly Tries to "Bless" a Town by Dumping Unholy Water on It
From: The TRADITIO Fathers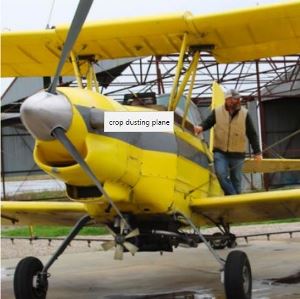 An Unordained Louisiana Presbyter
Tries to "Bless" a Louisiana Town
By Dumping 400 Litres of Unholy Water on It
From a Crop-dusting Aeroplane
Newchurch Presbyter-Ministers Have No Power
To Bless Anything as They Were Never Ordained
In the Traditional Sacrament of Holy Orders
But Merely "Installed" under the Protestantized
New Ordinal of 1968
Newchurch thus Itself Is Powerless
To Confer Sacraments or Grace
How silly can Newchurch get? Apparently, there is no end. Newchurch is so drowned in evils: heresies, idolatries, blasphemies, sacrileges, embezzlement, and paedohile crimes by its Newclergy that nothing can help it any more. It is simply not the Catholic Church and has no sacramental power.
Recently a silly presbyter (Newchurch has not ordained priests or consecrated bishops since 1968, when it adopted the Protestantized Ordinal of 1968, which merely installs presbyter-ministers) attempted fruitlessly to "bless" a Louisiana town by dumping 400 litres of "Unholy Water" on it from a crop-dusting aeroplane. [Some information for this Commentary was contributed by the Las Vegas Review-Journal.]
True Catholics, being the equivalent of a Protestant minister, the presbyter of the Newchurch of St. Anne of the Cow had no sacramental power to bless anything. Thus, the fake blessing was simple superstition and blasphemy, which had no effect, any more than it would have if a Methodist minister had attempted the sacrilege. Remember: the Newchurch of the New Order is not Catholic, has no sacramental power, cannot confer any grace. It is a fraud that any true Catholic must completely shun.
---
JANUARY 6, 2020 - EPIPHANY OF OUR LORD
DOUBLE FEAST OF THE FIRST CLASS
The Associated Press Discovers that the U.S. Newchurch Lied
It Left Some 1,000 Newclergy off the List of Its Sex Criminals
From: The TRADITIO Fathers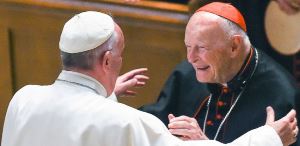 Francis-Bergoglio Embraces Theodore McCarrick
The Arch-paedophile Newcardinal of Washington, D.C.
Bergoglio Is Not Really Interested in Addressing
Newchurch's Great Sex & Embezzlement Holocaust
He Is Perpetrating a Hoax to Make It Appear
That Newchurch Is Coming Clean when It Is Not
The Newchurch Holocaust Is Raging out of Control
The Associated Press Discoverd that 1,300 Sex Criminals
Among the Newchurch Clergy Are Missing
From the Lists Published by the Newdioceses
A December 27, 2019, analysis by the Associated Press has discovered that more than 900 sex criminals among the Newchurch clergy in the United States were missing from lists released by the Newdioceses and religious orders where they served. The names of 400 more sex criminals have not been reported because those Newdiocese refuse to release lists. These Newchurch sex criminals, all, of course, ultimately reporting to the Third Paedophile Newpope, Francis-Bergoglio, engaged crimes such as rape and child pornography.
Anne Burke, now chief justice of the Illinois Supreme Court, was part of Newchurch's scam of a "National Review Board," upon whose recommendations the Bergoglio regime never followed up. Says Burke: That was the final nail in the coffin as far as we were concerned in terms of the bishops ever being able to pull themselves away ? from the bureaucracy and be transparent." [Some information for this Commentary was contributed by the Associated Press.]
True Catholics, Francis-Bergoglio is not really interested in addressing Newchurch's Great Sex & Embezzlement Holocaust. He is simply perpetrating a propaganda hoax to lead people to believe that Newchurch is coming clean when it is not. Meanwhile, Newvatican is being overwhelmed by over 1,000 new cases of sex crimes perpetrated by Newchurch clergy against children in 2019, yet Bergoglio has cut the investigative office's budget. Thus, the Newchurch Holocaust is continuing to rage out of control.
---
JANUARY 5, 2020 - MOST HOLY NAME OF JESUS
TWELFTH DAY OF CHRISTMAS
DOUBLE FEAST OF THE SECOND CLASS
Unsaint JPII-Wojtyla Favored Newchurch's Most Notorious Paedophile
Who Sexually Tortured at Least 60 Boys and Girls, including His Own Illegitimate Children
From: The TRADITIO Fathers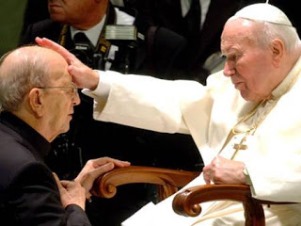 The Unsaint JPII-Wojtyla
Publicly Blessed Newchurch's Most Notorious Paedophile
Marciel Maciel, Who Founded the Legionaries of Christ
And Used It as an Avenue to Torture Sexually
Sixty Boys and Girls, including His Own Illegitimate Children
Whom He Introduced Personally to Wojtyla
Maciel Was a Druggie Who Ran the Order Like a Cult
Maciel Gave Huge Contributions to Wojtyla as Hush Money
To Keep His Sex Crimes Secret and Unpunished
More evidence is piling up that Newchurch rushed into con-anizing JPII-Wojtyla, the First Paedophile Newpope, who, it turns out, led the paedophile crimes in Newchurch's Great Sex & Embezzlement Holocaust. On December 23, 2019, more evidence came out that Wojtyla's "favorite," whom he publicly praised, preferred, and blessed, Newchurch presbyter Marcial Maciel, founder of the Legionaries of Christ, sexually tortured at least sixty boys and girls, including his own illegitimate children. He even introduced his illegitimate children personally to Wojtyla at an audience in Newrome.
While Newpope JPII-Wojtyla was alive, Newvatican denied all of the public reports that Maciel had sexually attacked numerous children, some as young as 11. Now, however, Maciel's order (Marciel himself having died in 2008) has now contradicted the Newpope's lies and has publicly admitted that its founder was thoroughly perverted. Not only did Maciel assault the children, he had illegitimate children with two women whom he also assaulted.
In addition to Maciel's own record, at least 108 presbyters and Newseminarians in the order assaulted at least 115 other children. 43 percent of these presbyters were in positions of authority in the order. Although Marciel's Legionaries organization was exposed as rotten to the core, Benedict-Ratzinger, the Second Paedophile Newpope, refused to dissolve it, as Pope Clement XIV did the Jesuits in 1773. [Some information for this Commentary was contributed by Reuters.]
True Catholics, Marciel Marciel, Newchurch's beloved, was a druggie, who ran the Legionaries like a cult, with rules forbidding any criticism or questioning of his motives. Maciel gave huge contributions to JPII-Wojtyla as hush money to keep his sex crimes secret and unpunished. As reports continue to come out, Wojtyla appears to be one of the most corrupt (New)popes in the history of the Church -- and certainly no "saint."
---
January 4, 2020 - Octave Day of the Holy Innocents, Martyrs
Eleventh Day of Christmas
Simple Feast
Neo-SSPX New Latin Mess of 1962 Is Being Shut Down in Spain
Neo-SSPX Asked Newchurch Permission for It and Got a Resounding "NO!"
From: Petrus, The TRADITIO Network's Roman Correspondent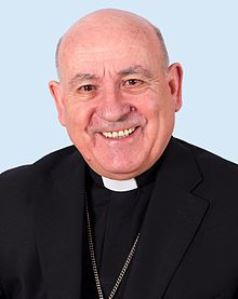 Newarchbishop Vincente Zamora, of Saragossa, Spain
Appointed in 2014 by Francis-Bergoglio
Has Denied Permission for the Neo-SSPX
To Stage Its 1962 New Latin Mess
In the Newarchdiocese of Saragossa, Spain
The Surprise Is that, Contrary to the Founding Principles
Of Archbishop Lefebvre's Original Traditional Catholic SSPX
Fellay-Pagliarani's Neo-SSPX Has Been Going Hat in Hand
To Bergoglio and His Henchmen
To Beg for "Permission" to Celebrate Their Mess
The Neo-SSPX of Bernie Fellay and Davide Pagliarani is reaping the poisoned fruits of its ongoing sellout to Francis-Bergoglio's Newchurch of the New Order. The Neo-SSPX had previously been granted "permission" to stage its New Latin Mess of 1962 in the Newarchdiocese of Saragossa, Spain. That "permission" recently ran out, so the Neo-SSPX applied for a renewal. The Newarchbishop of Saragossa, Vincente Zamora, replied that he had known nothing about the permission and denied any extension to the Neo-SSPX.
The question has naturally arisen why the Neo-SSPX even asked for permission from a Newchurch bishop. The whole point of the original traditional Catholic Society of St. Pius X under Archbishop Marcel Lefebvre was to refuse to obey Newchurch and its heretic prelates. When Bernie Fellay took over the SSPX in 1994 and converted into a new organization, the Neo-SSPX turned its back on the Archbishop's founding principles and has gradually been attaching itself to the heretic New Order sect in Newrome -- what the Archbishop called the fake "Conciliar Rome."
A second question has arisen: how many other Neo-SSPX superiors are seeking "permission" for such Messes? Is this a new policy concocted by Fellay and his puppet Superior General, Davide Pagliarani? Meanwhile, Francis-Bergoglio's Newchurch itself is morphing from a Protestant sect into a pagan one as the process continues. In the end, Neo-SSPX priest-presbyters will find that they are members of a pagan cult, but it will then be hard to extract themselves from the Novus Ordo, as they will be dependent on it, and they will have made known their adherence to it. They will not want to admit how foolish they have been!
---
January 3, 2020 - Octave Day of St. John, Apostle & Evangelist
Tenth Day of Christmas
Simple Feast
Philosophus Romanus Marcus Tullius Cicero Anno CVI ante Christum Natus Est

Newcardinals Worship Pagan Earth Goddess in Newvatican
They Cross Their Arms over Their Chest to Pachamama
From: The TRADITIO Fathers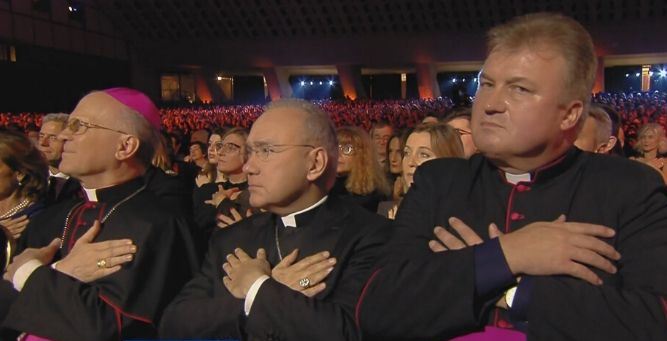 Newchurch Cardinals and Bishops
In the Newpapal Audience Hall
At Newvatican's Christmas Concert
Worship the Vengeful Earth Goddess Pachamama
Whom Francis-Bergoglio Is Trying to Force
Onto His Newchurch of the New Order
They Cross Their Arms in Subservience to the Idol
Newchurch Is Now Openly a Pagan Cult
Whose Leaders Have Lost Their Faith --
And Their Minds
If you thought that paganism had passed from Francis-Bergoglio's Marxist/Modernist regime, think again. On December 14, 2019, at Newvatican's Christmas Concert in the Newpapal Audience Hall, Newcardinals and Newbishops seated in the front row crossed their arms over their chests to worship the vengeful pagan Earth Goddess of the Amazon, Pachamama. Bergoglio had outraged even his own Newchurchers when he blessed a Pachamama idol in the Vatican Gardens on October 6, 2019, to kick off his Vatican III Anti-council (aka Amazon Synod). So irate were two young Newchurchers that they purloined the idol and threw it into Rome's Tiber River, for which act they received millions of expressions of support from around the world.
At the concert a woman droned on about the attributes of the pagan goddess Pachamama, who appears to be a resurrection of the pagan Goddess Gaia, whom many of those associated with the Vatican II Anti-council (1962-1965) worshipped. The woman presumed to teach the Newcardinals and Newbishops to "feel the spirit that allow you to hear the message of Mother Earth." [Some information for this Commentary was contributed by The Christian.]
True Catholics, Francis-Bergoglio's heretical Newchurch was not talking about Our Lord Jesus Christ and his Incarnation celebrated on December 25, but about a pagan Earth Goddess to replace Him. And Newchurch cardinals and bishops went right along with the idolatry Bergoglio is quickly ramping up his campaign to destroy any remnant of the Christian Faith and to replace it with silly pagan mumbo-jumbo before even his Newchurchers get so fed up with him that they throw him into the Tiber, as the Romans did an earlier pope.
---
January 2, 2020 - Octave Day of St. Stephen, Proto-martyr
Ninth Day of Christmas
Simple Feast
A Reader Asks: "Can You Explain Why the Priest
Removes His Maniple and Chasuble before Delivering a Sermon?"
From: Peter

This Priest Is Shown Wearing:
The Amictus (Amice) around His Neck
The Alba (Alb) over His Body
The Cingulum (Cincture) around His Waist
The Manipulum (Maniple) over His Left Arm
The Stola (Stole) over His Shoulders
Not Pictured Is the Casula (Chasuble)
If He Were to Deliver a Sermon
He Would Remove His Maniple
As It Is a Mass Vestment
Not Properly Worn when Delivering a Sermon
Which Is Not Part of the Mass
But in Fact an Interruption of It
Dear TRADITIO Fathers:
The Institute of Christ the King Sovereign Priest conducts a "Latin Mass" in my area. Before a sermon the priest removes his maniple and chasuble and wears his biretta. What is the significance of this action? I was told two things: (1) it represents the stripping of Our Lord's clothes from Him on the way to the Crucifixion; and (2) it is a symbol of humility and being an "ordinary" person when addressing the faithful. These explanations don't seem quite right to me. Can you explain the significance of this action?
The TRADITIO Fathers Reply.
First of all, let us make clear that the Institute is not a traditionial Catholic organization, but is associated with the Newchurch of the New Order. One must be careful about the term "Latin Mass," which can describe anything from the invalid (fake) Novus Ordo Mess to the fully Traditional Latin Mass before all the unCatholic changes gradually introduced in the 1950s and 1960s by the Freemason presbyter Hannibal Bugnini, head of the "Reform Commission," to culminate in the invalid (fake) full-blown Protestant/Masonic/Pagan New Mess of 1969.
The Institute does not use the Traditional Latin Mass, but the Half Novus Ordo New Latin Mess of 1962. In itself, the 1962 Mess may barely be valid, but it is being celebrated not by priests, but by presbyters (Protestantized ministers) "installed" by invalid (fake) Novus Ordo Newbishops. The Newchurch of the New Order has not since 1968 ordained priests in the Sacrament of Holy Orders "to offer the Sacrifice of the Mass for the living and the dead," when it adopted the invalid (fake) Protestantized New Ordinal of 1968. The New Ordinal merely "installs" in the Protestant fashion "presbyters to preside over the assembly of the people" for the invalid (fake) New Mess.
Now to answer your question, a traditional Catholic priest removes his maniple and chasuble (usually the maniple only for reasons of convenience) because these two vestments are properly Mass vestments. The sermon is not part of the Mass, but in fact an interruption of it. That is why there are no rubrics in the Missale Romanum for it, why the priest leaves the altar to deliver it, and why the sermon is normally given in a vulgar tongue rather than the sacred Latin language. Therefore, it is not proper to wear during a sermon these vestments specific to celebrating Mass. The amice, alb, and cincture, and stole are not specifically Mass vestments.
---
JANUARY 1, 2020 - CIRCUMCISION OF OUR LORD
AND OCTAVE DAY OF THE NATIVITY
HOLYDAY OF OBLIGATION
EIGHTH DAY OF CHRISTMAS
DOUBLE FEAST OF THE SECOND CLASS
A Third Newpope Appeared in Newrome on Christmas Eve
He May Have Been Trying to Show that Francis-Bergoglio Is a Papal Fraud
From: The TRADITIO Fathers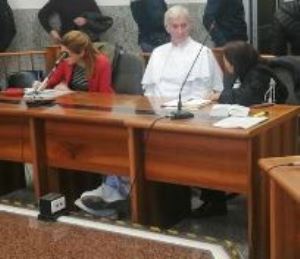 On Christmas Even 2020, a Poor and Elderly Gentleman
Appeared at the Gates of Newvatican
Looking Like a Dead Ringer of Bergoglio in a White Cassock
Bergoglio's Regime, Which Lets Its Rampant Paedophile Newclergy Off
Without as Much as a Slap on the Hand
Sentenced the Unfortunate Man to Three Months
The Hypocritical Bergoglio, Who Claims to Love the Poor and Elderly
Quickly Found a Newvatican Hell Hole of a Prison for the Gentleman
Who Dared to Imply that Bergoglio Is Not a Valid Pope
Many now think that the Marxist/Modernist Francis-Bergoglio is a fraudulent pope, so the 69-year-old gentleman who appeared on Christmas Eve 2019 at the gates of Newvatican looking like a dead ringer of Bergoglio in a white cassock was no more fraudulent. Perhaps that was the gentleman's point.
The gentleman announced himself: "Sono il papa," I am the pope. The gentleman was one of those whom Bergoglio claims he cares for, a poor, elderly pensioner. Perhaps he was mentally compromised. No matter. Bergoglio's regime, which lets its rampant paedophile Newclergy off without as much as a slap on the hand, sentenced the unfortunate man to three months in the Hell Hole that is Newvatican's prison.
This is the same "dungeon" where Benedict-Ratzinger imprisoned his friend and aide de camp of many years, Paolo Gabriele, who told the press God's truth about Ratzinger's all-encompassing cover-up of rampant paedophile crimes under his aegis. Gabriele said that his cell was so small that when standing, he could barely stretch out his arms. [Some information for this Commentary was contributed by Il Messagero.]
True Catholics, like all Leftists, Francis-Bergoglio has no real compassion, and certainly no sense of humor. He could easily have let the gentleman go -- he wasn't sodomizing children after all. But, no, the hypocritical Bergoglio, who claims to love the poor and elderly, quickly found a Newvatican "dungeon" for the gentleman. Bergoglio knows that there are many who consider him not to be a valid pope. Perhaps the gentleman got too close to God's truth -- and Bergoglio made him pay for it with vengeance.
---

Return to Daily Commentaries from the TRADITIO Fathers.