September 2017
| | |
| --- | --- |
| | For answers to many questions, consult the CURRENT MONTHLY REVISED EDITION of the Official Traditional Catholic Directory, Listing All Traditional Latin Masses and Traditional Resources for North America. For further information, click on the TRADITIO Network's Official Traditional Catholic Directory department, provided to the TRADITIO Network by the National Registry of Traditional Latin Masses. |
For information about the protocol for sending messages to the TRADITIO Fathers, click on Ask the Fathers. First, here are some hints for locating items that have already been covered. The TRADITIO Network has the most varied and extensive repository of traditional Catholicism, collected over the 20 years of our existence on the internet, the longest of any traditional site. (1) Check the 16 departments listed in the TRADITIO Network's Web Site Map on our home page, www.traditio.com. (2) Check the 14 FAQs in the TRADITIO Network's Library of Files (FAQs and Traditional Apologetics) department, which answers your most common questions. (3) Use the Search engine on the TRADITIO Network's home page, www.traditio.com.
| | |
| --- | --- |
| | If you have you have personally benefited from the services of the TRADITIO Network, please support the continuation of the TRADITIO Network's Apostolate by clicking on the box to the left to made a donation easily, securely, and confidentially by bank account or credit card through PayPal. Regular contributors become Benefactors of the TRADITIO Network, and their intentions are specially commemorated at Traditional Latin Masses offered. Using PayPal reduces our administrative burden considerably, but if need to use a paper check, click on FAQ01: "How Can I Help the TRADITIO Network's Apostolate?" We have always refused to display those annoying "click" ads to raise money. We hate those ads, and we think that you do too, so we have kept TRADITIO 100 per cent free of them and rely instead on you for voluntary donations. |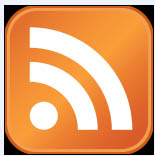 Subscribe to the Free TRADITIO RSS Feed
---
THE TRADITIO NETWORK HAS BEEN INFORMED BY THE NATIONAL REGISTRY OF TRADITIONAL LATIN MASSES THAT THE NEW SEPTEMBER 2017 MONTHLY REVISED EDITION OF THE 22ND ANNUAL EDITION (2017) OF THE OFFICIAL TRADITIONAL CATHOLIC DIRECTORY, LISTING ALL TRADITIONAL LATIN MASSES AND TRADITIONAL RESOURCES FOR NORTH AMERICA HAS BEEN PUBLISHED. FOR FURTHER INFORMATION, CLICK ON THE OFFICIAL TRADITIONAL CATHOLIC DIRECTORY DEPARTMENT, PROVIDED TO THE TRADITIO NETWORK BY THE NATIONAL REGISTRY OF TRADITIONAL LATIN MASSES. THE 2017 ANNUAL USE FEE IS NOW DUE FOR THOSE WHO WISH TO USE THE NEW 2017 ORIGINAL EDITION AND ITS MONTHLY UPDATE EDITIONS. BE SURE TO CHECK YOUR TRADITIONAL SITE'S LISTING FOR CORRECTNESS.

---

September 30, 2017 - St. Jerome, Confessor & Doctor
Double Feast Newchurch Bishop Pays off Royally for Sex Crimes
Hoeppner Is Still Facing Jail for Concealing the Names of His Paedophile Presbyters From: The TRADITIO Fathers

Newbishop Michael Hoeppner Wouldn't Hear Sex-crime Charges
Instead, He Blackmailed His Deacon Candidate
Who Had Been Sexually Assaulted at Age 16 by Hoeppner's No. 2 Man
Telling Him that if He Persisted in Pursuing Criminal Charges
He Would Never Be a Novus Ordo "Lay Deacon"
Hoeppner Has Now Had to Pay Financial Damages
And Still Faces Jail for Concealing from the Court
Names of Presbyters Who Have Been Accused of Sex Crimes
It turns out that the Newchurch bishop of Crookston, Minnesota, is an actual crook, well, a panderer to sex crimes. Michael Hoeppner was fingered by a deacon candidate who accused the Newbishop of blackmailing him to sign a lying statement to cover up the sex crimes of the Newbishop's No. 2 man against him. On September 20, 2017, a court accepted the Newbishop's payment of financial damages. The coercion charge was a first brought against a U.S. Newbishop in what has been described as "a bold..., justified, claim."
The candidate himself was going after one of those phony "lay deacon" positions in Newchurch, but his plans were put in jeopardy after Newbishop Hoeppner blackmailed him to retract his charges of sex crimes perpetrated by Hoeppner's Vicar General, who assaulted him when he was 16 and accompanying the Vicar General on an out-of-state purportedly religious trip. Newbishop Hoeppner threatened the candidate that if he retracted his charges, he would be accepted as a Novus Ordo "lay deacon"; otherwise, not.
Hoepner, whom neither the Second Paedophiliac Newpope Benedict-Ratzinger "The Nazi" nor the Third Paedophiliac Newpope Francis-Bergoglio "The Marxist" have removed from office, is still facing jail for concealing from the court names and files of presbyters who have been accused of sex crimes. [Some information for this Commentary was contributed by the National Catholic Register.
True Catholics, Newchurch's Great Sex & Embezzlement Holocaust just goes on and on. These corrupt Newpopes, Newcardinals, and Newbishops just keep covering up. They have no sense of justice, no repentance. Apparently, they expect to play Francis-Bergoglio's hoax "mercy" card when they reach the Judgment. Unfortunately for them, Bergoglio will probably already be there, dwelling forever in the nether regions!
---
DEDICATION OF ST. MICHAEL THE ARCHANGEL
DOUBLE FEAST OF THE FIRST CLASS
Newvatican's Auditor-General Spills the Beans:
Francis-Bergoglio Forced Me to Resign when I Found Embezzlement and Corruption
From: The TRADITIO Fathers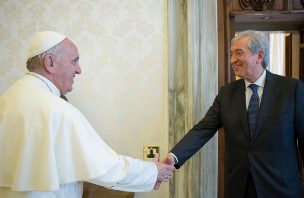 Libero Milone, Newvatican's First Auditor-general
Was Forced to Resign by Francis-Bergoglio in June 2015
Milone Has Now Broken His Silence
And Accused Bergoglio of Forcing Him to Resign
When Milone Discovered Embezzlements
And Financial Corruption in Bergoglio's Regime
And Then Served Search Warrants on Bergoglio's Corrupt Newprelates
Bergoglio Didn't Want Milone Actually to Do His Job
And Ferret out Newvatican's Financial Crimes
Milone Was Supposed Only to Be a Figurehead
Newrome was abuzz when Newvatican's first auditor-general, Libero Milone, appointed on June 5, 2015, by Francis-Bergoglio, suddenly resigned without explanation in June 2017, with three years left on his contract. Now Milone has broken his silence at a three-hour press conference on September 23, 2017, with a detailed account of corruption in Bergoglio's Newvatican. Milone was forced to resign because he did his job: ferreting out illegal embezzlement and financial corruption throughout Bergoglio's Newvatican. But Milone wasn't really supposed to do his job; Bergoglio had appointed him merely as a figurehead.
Milone has now stated that he was forced to resign through the vehicle of accusations that were fabricated, because he reported evidence of illegality going on in Bergoglio's regime. After the press conference Newvatican representatives continued to badmouth Milone, a CEO of one of Italy's leading account firms, but failed to provide any adverse evidence whatsoever.
Bergoglio just didn't like the idea that the auditor-general had hired an outside firm to audit Newvatican's computer security, even though the statutes Bergoglio had signed for the auditor-general clearly provided that Milone had "full autonomy and independence," including to "receive and investigate any reports on anomalous activities" of Newvatican entities. And that's just what Milone did. He served Bergoglio's Newprelates with search warrants, authorized by Newvatican's prosecutor. [Some information for this Commentary was contributed by Reuters.]
True Catholics, the auditor-general said that he had written Bergoglio directly, telling him that he had been set up. Bergoglio did nothing. Why not? Because Bergoglio himself was undoubtedly behind the scam! Bergoglio is perpetrating a similar scam with his fabled "zero tolerance" policy against his paedophile Newprelates. Whenever one is credibly accused of crimes against children, Bergoglio tolerates it!
---
September 28, 2017 - St. Wenceslaus, Martyr
Double Feast
Too Little, Too Late: 62 Clerics Call Francis-Bergoglio a Heretic
Where Were They Four Years Ago? Where Were They Fifty Years Ago?
From: The TRADITIO Fathers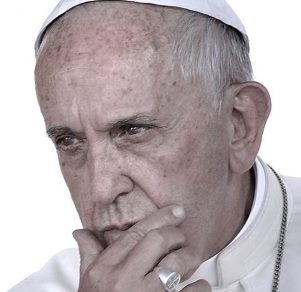 Francis-Bergoglio Is Again Denounced as a Heretic
This Time by 62 Clerics and Lay Scholars
Who Have Issued a Formal Correction against Seven Bergoglian Heresies
But These 62 Themselves Failed to Declare that They Themselves Are in League
With the New Order, Based in the Vatican II Anti-council
And Its Newpopes, of Which Bergoglio Is only the Latest
The Whole New Order Is Heretical:
Its "Mass," Its "Sacraments," Much of Its "Doctrine"
And Certainly Its "morality," Replete with Sodomy and Paedophilia
In a 25-page letter dated August 11, 2017, 62 clerics and lay scholars issued what they call Correctio Filialis de Haeresibus Propagatis, accusing Francis-Bergoglio of propagating heresies concerning marriage, the moral life, and reception of the "sacraments." Big deal. The cow is out of the barn, and their "filial correction" is much too little and much too late. The Marxist has a firm control over the Newchurch of the New Order, which is not the Catholic Church, whatever it deceptively calls itself. So pusillanimous were the 62 that the existence of the letter didn't even become public until it was leak six weeks later. Bergoglio hasn't even bothered to reply.
Bergoglio is long past his three required warnings required by Our Lord, as reported in chapter 18 of St. Matthew's Gospel. In the past, the Church rose up against heretics and physically threw them out. The great Saints, like St. Athanasius, St. Augustine, St. Basil the Great, and St. Martin of Ours, would not tolerate heresy in anyone, let alone a purported pope, and would have declaimed him in the public forum.
The 62 charge Francis-Bergoglio of holding seven heretical positions, that he has "upheld and propagated heretical opinions by various direct and indirect means." These 62 seem to be as defective in mathematics as they are in Catholicism. The whole New Order is heretical: its "Mass," its "Sacraments," much of its "doctrine," and certainly its "morality," replete with sodomy and paedophilia.
The section Correctio, written in Latin, lists the passages of Francis-Bergoglio's heretical Amoris Laetitia (The Joy of Sex), in which the 62 state that Bergoglio insinuates or encourages heretical positions:
His verbis, actis, et omissionibus, et in iis sententiis libri Amoris laetitia quas supra diximus, Sanctitas Vestra sustentavit recte aut oblique, et in Ecclesia (quali quantaque intelligentia nescimus nec iudicare audemus) propositiones has sequentes, cum munere publico tum actu privato, propagavit, falsas profecto et haereticas:
(1) "Homo iustificatus iis caret viribus quibus, Dei gratia adiutus, mandata obiectiva legis divinae impleat; quasi quidvis ex Dei mandatis sit iustificatis impossibile; seu quasi Dei gratia, cum in homine iustificationem efficit, non semper et sua natura conversionem efficiat ab omni peccato gravi; seu quasi non sit sufficiens ut hominem ab omni peccato gravi convertat."
(2) Christifidelis qui, divortium civile a sponsa legitima consecutus, matrimonium civile (sponsa vivente) cum alia contraxit; quique cum ea more uxorio vivit; quique cum plena intelligentia naturae actus sui et voluntatis propriae pleno ad actum consensu eligit in hoc rerum statu manere: non necessarie mortaliter peccare dicendus est, et gratiam sanctificantem accipere et in caritate crescere potest."
(3) "Christifidelis qui alicuius mandati divini plenam scientiam possidet et deliberata voluntate in re gravi id violare eligit, non semper per talem actum graviter peccat."
(4) "Homo potest, dum divinae prohibitioni obtemperat, contra Deum ea ipsa obtemperatione peccare."
(5) "Conscientia recte ac vere iudicare potest actus venereos aliquando probos et honestos esse aut licite rogari posse aut etiam a Deo mandari, inter eos qui matrimonium civile contraxerunt quamquam sponsus cum alia in matrimonio sacramentali iam coniunctus est."
(6) "Principia moralia et veritas moralis quae in divina revelatione et in lege naturali continentur non comprehendunt prohibitiones qualibus genera quaedam actionis absolute vetantur utpote quae propter obiectum suum semper graviter illicita sint."
(7) "Haec est voluntas Domini nostri Iesu Christi, ut Ecclesia disciplinam suam perantiquam abiciat negandi Eucharistiam et Absolutionem iis qui, divortium civile consecuti et matrimonium civile ingressi, contritionem et propositum firmum sese emendandi ab ea in qua vivunt vitae conditione noluerunt patefacere."
The 62 state that it is clear "beyond reasonable doubt" that Bergoglio "wishes Catholics to interpret these passages in a way that is, in fact, heretical." In particular, they state that Bergoglio has advocated the belief that obedience to God?s moral law can be impossible or undesirable, and that Catholics should sometimes accept adultery as compatible with being a follower of Christ. The 62 attribute Bergoglio's heretical positions to his adoption of the heresy of Modernism, condemned by popes starting with Pius IX through Pope St. Pius X and thereafter, and to Bergoglio's adopting the Protestant heresies of the arch-heretic Martin Luther concerning marriage, divorce, forgiveness, and divine law.
One of the signers of the Correctio is the infamous Superior-Dictator of the Neo-Society of St. Pius X. It is now clear just how far this man and his organization have sold out to the heretical Newchurch of the New Order, when he commented on his signature: "Our respect for the pope [Francis-Bergoglio] remains intact." Bergoglio has just been denounced as a heretic by the 62, and yet Fellay illogically "respects" him as "pope"! Can you imagine the great Saints who publicly denounced the Arian heretic popes -- St. Basil the Great, St. Martin of Tours, St. Augustine of Hippo, St. Ambrose of Milan, and so many others -- saying such a ridiculous thing? Truly, Fellay has lost the traditional Catholic Faith and has now joined himself with anti-Catholic New Order sectarians to declare himself publicly as a full-fledged Newchurcher.
True Catholics, where were these 62 four years ago when the Marxist Francis-Bergoglio was elected and started spouting: "Who I am to judge 'gays'?" "Some of my best friends are atheists." "There is no Catholic God." "Filipinos have too many children." "Proselytizing for the Catholic Faith is nonsense." Where were these 62 fifty years ago when the Vatican II Anti-council sat, and Newpope Paul VI-Montini, in league with his Freemasonic presbyter Hannibal Bugnini, destroyed the Catholic Mass, destroyed the Catholic Sacraments, destroyed Catholic doctrine, and destroyed Catholic morality?
Only now have the 62 come out of the closet to do a little -- just a little -- of what they should have done long before to join TRADITIO when we were calling the Newpopes out for their heresies from the very start. In any case, what these 62 Newchurchers say now is irrelevant because, like Francis-Bergoglio, they too have accepted the heresies of the Vatican II Anti-council and its Newpopes in doctrine, morals, and liturgy.
---
September 27, 2017 - Sts. Cosmas & Damian, Martyrs
Semidouble Feast
What Should Be the Response of Fellay's Neo-SSPX Priest-presbyters
And Independent Traditional Priests to the Coming Suppression of the Latin "Mess of 1962"?
From: Peter, the TRADITIO Network's Canadian Correspondent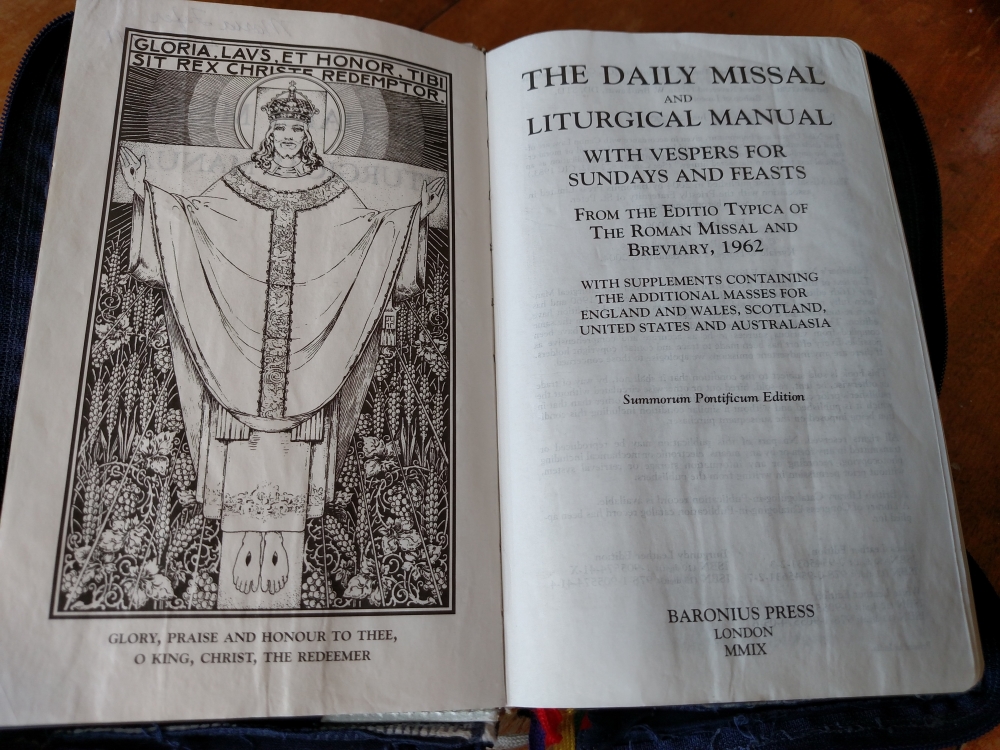 The Latin "Missal of 1962" Is Not Traditional Catholic
Now Is the Time to Restore the Traditional Catholic Latin Mass
And Dump Once and For all the Freemason Modernist Latin "Mess of 1962"
Which Is Not the Traditional Latin Mass, but an Abominable Corruption of It
Pseudo-traditionalists Should Once and for All
Shun the Corrupt "Latin Mess" of 1962
And Return to the True Mass, the Traditional Latin Mass
Before the Modernists and Freemasons Corrupted It
In 1956, then 1960, then 1962
Dear TRADITIO Fathers:
To follow up on my previous analysis that Francis-Bergoglio is suppressing the "Latin Mess" of 1962, the "Indult Mess," the "Extraordinary Mess," or whatever other concocted term is used of this Protestantized service, the practical question remains: what should be the response of Fellay's Neo-SSPX priest-presbyters and what should be the response of the independent traditional Catholic priests to its coming suppression by Francis-Bergoglio?
I would like to suggest to all real Catholics out there that now is the time to restore the Traditional Catholic Latin Mass and dump once and for all the Freemason Modernist Hannibal Bugnini's Latin "Mess of 1962," which is not the Traditional Latin Mass, but an abominable corruption of it. Pseudo-traditionalists, who still remain subservient to Francis-Bergoglio's Marxist-Modernist regime, should once and for all shun the corrupt "Latin Mess" of 1962 and return to the True Mass, the Traditional Latin Mass, before the Modernists and Freemasons corrupted it in 1956, then 1960, then 1962.
The pseudo-traditionalists, who have been duped by "Mess of 1962," are much like the tug-of-war contestant who merely try to hold their ground but do not try to pull down their opponents. Eventually, therefore, the pseudo-traditionalists and their "Mess of 1962" are doomed.
To You Neo-SSPXers and Fellayites: Bernie Fellay will do anything to gain acceptance from the one who sits in Moses' chair. He wants a share in that luster, whereas our Lord and Savior Jesus Christ rebuked the High Priest of His time. Fellay will eventually embrace first the Novus Ordo Newcalendar and Newlectionary, then the invalid Novus Ordo Mess itself. You Neo-SSPXers and Fellayites need to join more than one hundred of your priests and abandon Bergoglio and hishenchman Fellay now!
To You Independent Traditional Catholic Priests: Too many of you have sold out and use the corrupt Latin "Mess of 1962." You have accepted the sacrilegious Holy Week services of 1956 in the "Modernized" Roman Missal, which were so thoroughly Protestantized that they were barely touched in the Novus Ordo services of 1969. The only safe course for you independent priests is to heave on the rope in the opposite direction of the Modernist Leftists. That means restoring the Traditional Latin Mass to the form that it had before the Freemason Modernist Hannibal Bugnini began moving the Traditional Mass towards the invalid "New Mess" of 1969, with its full-blown syncretism and paganism.
True Catholic priests, now is the time for you to return to the Traditional Latin Mass and Divine Office as it was before 1950. Many of you have already done so, many of you never went with the post 1950 corruptions, but many of you did sell out. True Catholicism means a return to the Traditional Catholic Calendar before true Saints, like St. Philomena, the Patron Saint of Traditional Roman Catholicism, and Sts. Christopher and Barbara, were expunged. True Catholicism means a return to the Catholic and Apostolic Canon of Holy Mass as the Apostles and their successors celebrate it, which does not add John XXIII's Joseph in 1962. True Catholicism means the Catholic and Apostolic Holy Week rites as they were in the traditional Roman Missal before 1951.
Moreover, true Catholicism means returning to the traditional Roman Missal before 1951 with its observance of the eight day periods after great feasts known as Octaves, such as those of the Epiphany, the Ascension, Corpus Christi, the Sacred Heart, the Assumption of Our Lady, the Nativity of Our Lady, the Immaculate Conception, and so on. True Catholicism means returnin, in the Good Friday Office to the Apostolic form denouncing the perfidis Iudaeis (faithless Jews).
True Catholics, let us take back once and for all our Traditional Latin Mass and Divine Office from the enemies of Jesus Christ: the Protestants, the secular humanists and Freemasons, the Leftists and the Modernists, the Marxists and the Socialists. Let us reject once and for all the corruptions of the Latin "Mess of 1962" and instead embrace with the Traditional Latin Mass without compromise.
---
September 26, 2017 - Sts. Cyprian & Justina, Virgin & Martyrs
Simple Feast
A Reader Asks: "How Are We to Accept the New Order's 'Saint' Stein
Originally a Jewess and a Feminist?"
From: The TRADITIO Fathers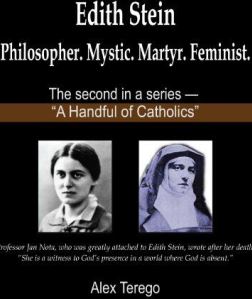 Is Edith Stein, Originally a Jewess
Con-anized by the Unsaint JPII-Wojtyla in 1988
Yet Another Example of Newchurch Gone Awry?
Wojtyla Was a Notorious Syncretist, Who Embraced All Religions
In a Spirit of Traditionally-condemned "Oecumenism"
The Fact that Stein Was Originally Jewish
May Have Been All the Political Trigger that Wojtyla Needed
For Yet Another Phony Novus Ordo Con-anization
Dear TRADITIO Fathers:
How are we to accept the New Order's "Saint" Edith Stein, who was originally a Jewess and whom some call a Catholic feminist? I am suspicious of her because of her New Order "con"-anization by JPII-Wojtyla, a notorious syncretist, that is, one who embraces all infidel and pagan religions in a spirit of traditionally-condemned "oecumenism."
The TRADITIO Fathers Reply.
Stein was rushed through for Novus Ordo beatification and con-anization by Newchurch not even fifty years after her death. Why the rush, especially when there was so much controversy about her "martyrdom" and so many questions about her Judaism? Better to let it sit, as the Church has almost always done, for centuries while the facts are sorted out in the fullness of time.
These Novus Ordo "con-anizations" are almost always done for political, not religious, purposes. Stein was "con-anized" by the Unsaint JPII-Wojtyla, who was truly a crackpot, worshipping in groves with Togo pagans, allowing himself to be marked with cow-dung by a Hindu priestess, smearing incense on his face along with aboriginals in Australia, and committing over 100 other openly blasphemous sycretistic acts. The fact that Stein was originally Jewish may have been all the political trigger that Wojtyla needed for yet another phony Novus Ordo con-anization.
For further information, click on FAQ10: How Do You Explain These Traditional Catholic Beliefs? in the TRADITIO Network's Library of Files: FAQs and Traditional Apologetics department, in the section "Canonizations" - New Order."
---
September 25, 2017 - Ferial Day
The "1962 Latin Mess" Is Being Suppressed around the World
As Francis-Bergoglio Prepares to Interdict It Entirely
From: Peter, the TRADITIO Network's Canadian Correspondent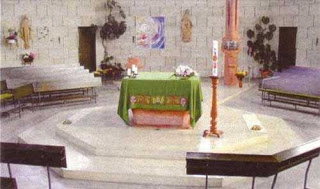 The Half New Order Vatican II Latin Mess of 1962 Is Being Suppressed
Around the World's Novus Ordo Dinner Tables
In France, in the USA, in England, in the Netherlands, in Belgium
In Poland, in Northeast Europe, in the Philippines, and Elsewhere
The Reality Has Sunk in: the New Mess Cannot Co-exist with It
Thus, the 1962 Mess Must Go, and Newvatican Is Even Now Engineering Its Demise
In Any Case, It Is Not the Traditional Latin Mass, but a Corrupted Mess
And It Is Invalidly "Simulated" by Presbyter-Ministers Who Have Never Been Ordained
In the Sacrament of Holy Orders since the Protestantized New Order of 1968
Dear TRADITIO Fathers:
The pseudo-traditionalists -- you know, those who cling to evils of Newchurch, but want their Half New Order Vatican II Mess of 1962 -- should take an honest look at the present state of those so-called "Indult Messes" after the predations of JPII-Wojtyla, Benedict-Ratzinger, and Francis-Bergoglio.
Two facts must be made clear at the outset. First, the "1962 Latin Mess," the "Indult Mess," the "Extraordinary Mess," or whatever other concocted term is used of this Protestantized service does not change the reality: it is a Half New Order Mess, was used at the Vatican II Anti-council, and incorporates changes to the Roman Missal, including the desecration of Holy Week, in two great waves in 1956 and 1960 to pave the way to full-blown, invalid New Mess of 1969. Second, the "1962 Mess" is being simulated (in Catholic theology that means falsified) by Novus Ordo presbyters who were never validly ordained in the Sacrament of Holy Orders, but invalidly "installed" as presbyter-ministers under the Protestantized New Ordinal of 1968.
In France, the every-Sunday Newdiocesan-approved 1962 Messes in the Newdiocese of Amiens are now long gone, and there are no plans to restore them. The Newdiocese of Angouleme has lost its every-Sunday 1962 Messes. Now Verdun has lost them. Meanwhile, at least twelve French Newdioceses have never had them. These include the Newarchdiocese of Cambrai, the eighth most-populous see in France. Also on the suppressed list are the Newarchdiocese of Rheims, the see of the old royal capital of France, where the traditional Catholic version (Douay-Rheims) of the New Testament was produced in 1582.
In the USA, numerous Newdioceses have now lost their every-Sunday 1962 Masses, such as Lafayette-in-Indiana, Duluth-in-Minnesota, and Victoria-in-Texas. In the case of Duluth, to try to delude the locals into accepting the New Mess in Latin, the Novus Ordo presbyter-minister now alternates on Sundays between the New Mass in Latin and 1962 Mess. He thinks that, over time, the dunces who prefer the 1962 Mess will finally swallow the New Mess.
In England, the Newdiocese of Arundel and Brighton has now lost its every-Sunday 1962 Mess, the only one it had. Meanwhile, there is still no every-Sunday 1962 Mass for the Newdiocese of Hallam.
In the Netherlands, the Newarchdiocese of Utrecht has lost its every-Sunday 1962 Masses, while the Newdiocese of Rotterdam has never regained the one it lost years ago.
In Belgium, the Newdiocese of Antwerp has lost its every-Sunday 1962 Masses.
In Poland and Lithuania and elsewhere in northeast Europe, increases in the 1962 Mess has ground to a halt.
In the Philippines, there have been devastating losses in the 1962 Mess.
The pseudo-traditionalists think that they can deceive conservative Newchurchers (of course, no one can be traditional in Newchurch; it is a contraction in terms) by posting pretty pictures on the internet of Novus Ordo prelates offering 1962 Messes. They try to draw attention to these one-off extravaganzas so as to distract attention from the fact that the decline of the "Indult Messes" has begun in earnest. Newvatican has already indicated that Francis-Bergoglio may not even wait until Benedict-Ratzinger dies to pull the rug out from under the "1962 Mess." In fact, Bergoglio has already put the interdict on many such Messes, and more interdicts are to come.
Plans have already been announced to gut the "1962 Mess," which isn't even the Traditional Latin Mass, and replace its calendar and readings with the invalid New Mess's dreadful calendar and lectionary. Gutted will be the pseudo-traditionalist societies known as the Fraternity of St. Peter (FSSP), the Institute of Christ the King (ICR), and the Canons Regular of the Mother of God in France. The "1962 Mess" will be forced to include the Feast of the Unsaint JPII-Wojtyla, the Feast of the Hindu Teresa of Calcutta, the Feast of the Marxist Oscar Romeo, the Feast of the Divine Mercy Fraud, and many other abominations.
Meanwhile, Francis-Bergoglio is packing the College of Newcardinals by appointing Marxists so that his successor will easily be able to convert the Newchurch of the New Order from a Neocon Protestant sect to an out-and-out pagan one. This is why Ganesha, the Hindu elephant god, as previously reported in these Daily Commentaries from the TRADITIO Fathers, is now making his appearance in the sanctuary of a church in Ceuta, in Spain. The abomination of desolation is now everywhere seen in Newchurch sanctuaries, including the sanctuary at Fatima. They are now the shrines of pagan devils.
Our Lord indicated that only a remnant would be left in the last days. Are these the last days? I have no idea. But what I do know is that they are certainly not days of converting the world to the Catholic Faith. Francis-Bergoglio has declared that Christ's commandment to teach and baptize the world into the Catholic Faith is heresy in the Newchurch of the New Order.
---
September 24, 2017 - Sixteenth Sunday after Pentecost
Semidouble Sunday
Francis-Bergoglio Takes Next Step to Destroy Catholic Marriage and the Family
The Marxist Newpope Replaces Catholic Theology with Modernist Social Science
From: The TRADITIO Fathers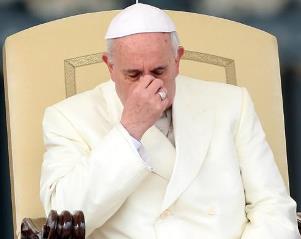 Francis-Bergoglio Gets a Whiff of the Stink
Of His Latest Heretical Move
Which Is Intended to Destroy Catholic Marriage and the Family
He Has Replaced the Institute for Studies on Marriage and the Family
With a New Modernist Institute Intended to Forward His Programme
To Admit Adulterous Bigamists to the Novus Ordo Cookie and Kool-Aid
The New Modernist Institute Is to Deemphasize
Catholic Theology on Marriage and the Family
And Instead to Replace It with Anthropology and Modern Culture Studies
Following up on his revolutionary September 3, 2017, document Magnum principium (The Great Beginning), which opens the door to a freeform "Mess" that can be celebrated with Protestant ministers, the Marxist Newpope Francis-Bergoglio on September 19, 2017, issued yet another revolutionary document, Summa familiae cura (With the Greatest Care for the Family), which contrarily is intended to destroy Catholic theology on marriage and the family.
Francis-Bergoglio's document shuts down the Vatican Institute for Studies on Marriage and the Family, which has been relatively conservative theologically, and replaces it with a new Modernist "Theological Institute for Marriage and Family Sciences." The new Modernist Institute is intended to forward the heretical theology of Bergoglio's March 19, 2017, document, Amoris laetitia (The Joy of Sex), which looks to admitting adulterous bigamists to the Novus Ordo cookie and Kool-Aid.
Francis-Bergoglio's Amoris laetitia, which is being called heretical by numerous Newcardinals, Newbishops, and others, will be the "inspiration" for the new Modernist Institute, together with the Unsaint JPII-Wojtyla's anti-Catholic "Theology of the Body." For further information, click on FAQ10: How Do You Explain These Traditional Catholic Beliefs? in the TRADITIO Network's Library of Files: FAQs and Traditional Apologetics department, in the section "Theology of the Body."
The Modernist Institute is to deemphasize Catholic theology on marriage and the family and instead to replace it with anthropology and modern culture studies. Bergoglio openly states his anti-Catholic platform: his new Institute "does not permit us to limit ourselves to practices in pastoral ministry and mission that reflect forms and models of the past ("nobis non consentit co?rcere nos tantummodo operibus navitatis pastoralis et missionis quae formas et exempla temporis praeteriti referunt.") Instead, a Christian understanding of marriage are to be replaced with the perspectives of contemporary science in analyzing family life. [Some information for this Commentary was contributed by Catholic World News.]
True Catholics, Francis-Bergoglio had previously changed the leadership of the original conservative Institute on Marriage and the Family, its statutes, and its members. Now he has struck the coup de gr?ce against Catholic marriage and the family. The Marxist Bergoglio is in some ways even more revolutionary than the Arch-Marxist Vladimir Lenin, who turned Russia into an atheistic country and destroyed millions of souls.
---
September 23, 2017 - St. Linus, Pope & Martyr - Ember Saturday
Semidouble Feast
Renowned Catholic Scholar Says Francis-Bergoglio "Leads Souls to Hell"
He Declares that Bergoglio's "Official Persecution" of Catholics Has Begun
From: The TRADITIO Fathers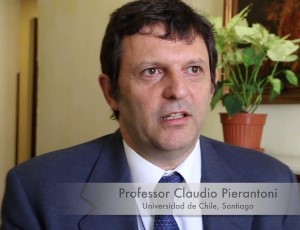 Claudio Pierantoni, Renowned Catholic Scholar and Professor of Religion
Has Declared that the "Official Persecution of Orthodoxy within the [New]church"
Has Now Begun under Francis-Bergoglio's Regime
Pierantoni Was Defending Dr. Josef Seifert, Fired by the Regime
For Questioning the Orthodoxy of Francis-Bergoglio's Infamous Document
Amoris Laetitia (The Joy of Sex)
In Which Bergoglio Rejects Catholic Doctrine on Marriage
Some Twenty Newcardinals and Newbishops Have Joined in Proposing
That a Formal Denunciation of Francis-Bergoglio's Heresy Be Issued
On September 18, 2017, Claudio Pierantoni, renowned Catholic scholar and Professor of Patristics and Mediaeval Philosophy at the Universidad de Chile in Santiago, has declared that the "official persecution of orthodoxy within the [New]church" has now begun under Francis-Bergoglio's regime. Pierantoni was defending traditional Catholic doctrine against the firing of Dr. Josef Seifert from a Catholic university in Spain for questioning the orthodoxy of Francis-Bergoglio's infamous March 19, 2016, document Amoris laetitia (The Joy of Sex), in which Bergoglio rejects Catholic doctrine on marriage. Some twenty Newcardinals and Newbishops have joined in questioning Bergoglio's orthodoxy and proposing that a formal condemnation of Bergoglio's heresy be issued.
Dr. Seifert questioned the orthodoxy of Bergoglio's document, which he described as "potential source of the destruction of the whole moral teaching of the Church and even of all Natural Law.? Seifert denounced as heretical Bergoglio's belief, as expressed in the document, that adultery "is what God himself is asking" of couples living in bigamy. Seifert concluded that there is nothing stopping any other intrinsically evil act, such as contraception and homosexuality, from eventually being justified by Bergoglio, whose document is a ticking "theological atomic bomb" that had the capacity to destroy all Catholic moral teaching, just as the Vatican II Anti-council's document Sacrosanctum concilium (1963) contained "time bombs" that destroyed the Catholic Mass.
Professor Pierantoni, in defending Dr. Seifert, also condemned Francis-Bergoglio's heretical document for its "relativistic currents of thought and 'situation ethics,'" which even the preceding Newpopes had condemned. Pierantoni pointed out: "It would be hard, in modern Church history, to find another example of this. We would have rather to go back to the ancient Christological controversies, when entire and vital sections of the Church -- sometimes including the papacy -- were captured by heresy and thus persecuted the orthodox." [Some information for this Commentary was contributed by the National Catholic Registry.]
True Catholics, Professor Pierantoni joined with several Newchurch prelates in calling for a "formal correction" of the heresy of Francis-Bergoglio. Pierantoni rightly stated that Bergoglio is "lead[ing] many souls to Hell." Professor Pierantoni, Dr. Seifert, and even many Newchurchers are joining the chorus of traditional Catholics (except for Bernie Fellay's Neo-SSPX, which sold out to New Order theology) in calling Bergoglio a heretic who needs to be gotten rid of for doing great harm to the Catholic Faith and Catholic souls.
---
September 22, 2017 - St. Thomas of Villanova, Bishop & Confessor - Ember Friday
Double Feast
Neo-SSPXers Are Horrified at Fellay's "New Morality"
Accepted for a Neo-SSPX School in Britain after Fr. Paul Morgan Quit Fellay
From: The TRADITIO Fathers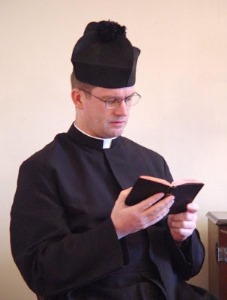 The Highly-regarded Fr. Paul Morgan
Former Neo-SSPX District Superior for the United Kingdom
Quit Fellay because of Fellay's Embracing of Newchurch
The Neo-SSPX in England Has Now Gone to the New Morality
The TRADITIO Network Has Been Deluged by Neo-SSPX Members
Who Are Outraged that a Fellayite School in England
Accepts Immoral Sexual Behavior for Children as Young as Age 5
Further evidence that Bernie Fellay's Neo-SSPX is heading toward the New Order sect and Francis-Bergoglio's perverted morality was provided to the TRADITIO Network from a plethora of readers that a Neo-SSPX-affiliated school in Britain has accepted, as it seems, the New Morality for its students. St. Michael's School in England, publicly publishes that its purpose is to "give a traditional Catholic education to children from 5-18 years." The former headmaster, who was besieged by parents and Neo-SSPXers, caved in and removed the New Morality clause from the school's web-site statement. However, the new headmaster has reinstated the New Morality.
According to information submitted by readers to the TRADITIO Network, the immoral content was found in an appendix, which surreptitiously incorporates the "Brook Sexual Behaviors Traffic Light Tool," from the secular British sex-education organization, known for promoting contraception, abortion, gender ideology, and sexual perversion. Included in the "safe and healthy" sexual behaviors for boys and girls 13-17 years of age are:
solitary masturbation
sexually explicit conversations with peers
obscenities and jokes within the current cultural norm
interest in erotica/pornography
having sexual or non-sexual relationships
consenting oral and/or penetrative sex [including sodomy] with others of the same or opposite gender, who are of similar age and developmental ability
Included in the merely "potentially" unsafe or unhealthy sexual behaviors for boys and girls 9-13 years of age are:
verbal, physical or cyber/virtual sexual bullying involving sexual aggression
exhibitionism, e.g. flashing or mooning
viewing pornographic material
worrying about being pregnant or having Sexually Transmitted Infections
Included in the merely "potentially" unsafe or unhealthy sexual behaviors for boys and girls 5-9 years of age are:
sexual bullying face to face or through texts or online messaging
engaging in mutual masturbation
persistent sexual images and ideas in talk, play and art
use of adult slang language to discuss sex
True Catholics, the Neo-SSPXers are up in arms about the Fellay regime's sellout to the New Morality. They cannot understand how Fellay's organization, which calls itself "traditional Catholic," could accept or even tolerate such a policy. Fellay had already accepted Francis-Bergoglio's morally-flawed control of Neo-SSPX marriage. It may not be a matter of coincidence that the highly-regarded Fr. Paul Morgan is no longer the U.K. District Superior, but recently quit Fellay and his Neo-SSPX because of its perverted Novus Ordo-based doctrine, liturgy, and also now, it seems, morality. Archbishop Lefebvre would spit in Fellay's face as a traitor to the traditional Catholic Faith that the courageous Archbishop never ceased to promote.
---
SEPTEMBER 21, 2017 - ST. MATTHEW, APOSTLE & EVANGELIST
DOUBLE FEAST OF THE SECOND CLASS
Schism against Francis-Bergoglio Continues in Nigeria
Even after Newpope Threatened to Suspend Every Presbyter in the Newdiocese
From: The TRADITIO Fathers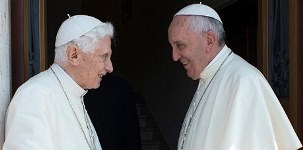 Did Benedict-Ratzinger and Francis-Bergoglio Conspire Together
To Attempt to Force a Corrupt Newbishop on the People of Nigeria?
That Is What 500-700 Presbyters in the Newdiocese of Ahiara Claim
And Have Gone into Schism against Bergoglio as a Result
They Claim that Contraversial Newbishop Peter Okpaleke
Was "Appointed through an Unjust Conspiracy, Malicious Propaganda
And Aggressive Financial Inducement" Perpetrated by Ratzinger and Bergoglio
It seems that Francis-Bergoglio's power is quickly waning. Even his presbyters don't pay any attention to him any longer. Virtually the entirety of his presbyters in Ahiara, Nigeria, have gone into schism from him and have refused to accept his Newbishop Peter Ebere Okpaleke, even after he threatened to "suspend every last p[resbyter]" unless they signed a blood-oath to his Marxist person. The presbyters, in turn, have called Bergoglio's Newbishop "satanic" and "corrupt" and have prevented Okpaleke from setting foot in the Newdiocese.
On June 8, 2017, Francis-Bergoglio gave the presbyters of the Newdiocese a 30-day deadline?to accept his [New]bishop or be suspended. The number of presbyters in schism from Bergoglio is numbered as between 500 and 700. One presbyter stated to the press: "In my letter [to Bergoglio], I expressed all my honest feelings of disgust about the imposed bishop and my inability to accept, cooperate, and work with him in my Christian conscience." The presbyter went on to denounce Bergoglio, writing:
In the dignity of my Christian conscience, I express my concern for the imposition on me, by an organized conspiracy, of a [New]bishop whom I call a conquer-to-rule maniac. It makes me a robot, an inferior person, and a depraved conscience, incapable of rejecting evil, injustice, or correcting an obvious anomaly, if I cannot object to the imposition of [an] unfit [New]bishop, appointed through an unjust conspiracy, malicious propaganda, and aggressive financial inducement. [Some information for this Commentary was contributed by the Crux News Service.]
True Catholics, those presbyters who oppose Newbishop Opaleke claim they do so because his appointment is corrupt, and part of a wider conspiracy led by the Newcuria under Newpope Benedict-Ratzinger and now being perpetuated by Francis-Bergoglio. Once again the corruption of the Newchurch house of cards, dealt by its Newpopes, is being exposed as its structure of false authority collapses before the eyes of all.
---
September 20, 2017 - Sts. Eustace & Companions, Martyrs - Vigil of St. Matthew - Ember Wednesday
Double Feast
Francis-Bergoglio Dumps Catholic Gregorian Chant and Goes Rap
He Sinks to "Jungle Music" on His Colombia Junket
From: The TRADITIO Fathers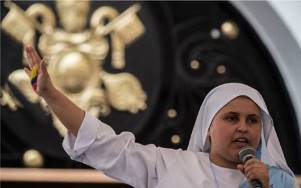 Sneakered Novus Ordo "Nun" Maria Valentina de los Angeles
Says that She Wants Newchurch Youth to Rebel and "Raise Hell"
To Which End She Has Dumped Gregorian Chant and Embraced Rap
Which Francis-Bergoglio Has Approved for His "Official Song"
She Credits Her Embrace of "Jungle Music" and Insidious Noise"
To the Marxist Newpope Francis-Bergoglio
And to His Predecessor, the Unsaint JPII-Wojtyla
Francis-Bergoglio not only is a hater of the Catholic Church's proper sacred music, Gregorian Chant, but he sank to encouraging jungle music in choosing a Novus Ordo "nun" to "rap" the "official song" for Bergoglio at his Newpapal junket to Colombia September 6-10, 2017. In what has been derided as "insolent noise," Maria Valentina de los Angeles, said that she was responding to Bergoglio's call to the young to "make trouble."
Colombia is in the throes of Leftist forces, who have been at war for half a century. Bergoglio himself is a Marxist Leftist in his doctrine, his morals -- and his jungle music. [Some information for this Commentary was contributed by Agence France-Press.]
True Catholics, this Novus Ordo "nun" openly admits that she likes the "rebellious spirit" of rap and that she wants to "raise Hell." And we know what evil "spirit" says she has gotten her inspiration from: another heretic Newpope, the Unsaint JPII-Wojtyla. It only goes to show that Satan's henchmen have in the 21st century have continued to inhabit the top of the anti-Catholic Newchurch structure.
---
September 19, 2017 - St. Januarius, Bishop & Companions, Martyrs
Double Feast
A Reader Asks: "Is It Moral for Catholics to Consider 'Christian Co-op'
Medical Insurance Plans as an Affordable Alternative to Other More Expensive Plans?"
From: Kristen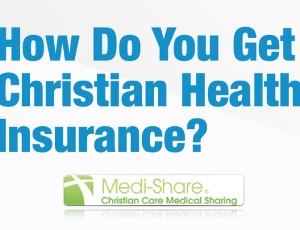 Is "Christian Co-op" Insurance Morally Right for Catholics?
The "Testimony" that the Insured Must Sign Does Raise Some Concerns
Instead of the Detailed "Evangelical" Sounding Testimonial Statement Required
One Wonders why the Statement Doesn't Just Ask the Insured to Attest
To His Belief in the Doctrines of the Apostles Creed
Like So Many Things in the Catholic's Daily Moral Life
The Catholic Must Apply the Principal Moral Virtue
Of Prudence (Practical Wisdom)
Dear TRADITIO Fathers:
Is it moral for Catholics to consider "Christian co-op" medical insurance plans as an affordable alternative to other more expensive plans? The main issue is the "Christian testimony" that you certify believing. While the required "testimony" doesn't seem necessarily contradictory to Catholic doctrine, I'm unsure that signing it and joining with Protestants is morally right.
The TRADITIO Fathers Reply.
The question is whether signing the statement constitutes syncretism, i.e., cooperating non-Catholic religions in such a way as to indicate approval. In Catholic moral theology, non-significant cooperation, known as "material," is permissible, e.g., purchasing antibiotics made by a company that produces prophylactics as an minor part of its business. "Formal" cooperation is prohibited, e.g., seeking medical treatment (unless in a life-threatening emergency) from a company like Planned Parenthood, which is deeply invested in abortion.
We TRADITIO Fathers share your concern about the "Christian co-ops," as the detailed nature of the "testimony" statement that you must certify seems excessive. One wonders why the statement doesn't just ask you to attest to your belief in the doctrines of the Apostles Creed. The tone of the statement certainly appears to be Evangelical Protestant, but there is nothing overtly contrary to Catholic teaching in it.
Like so many things in the Catholic's daily moral life, you must apply the principal Moral Virtue of Prudence (Practical Wisdom). Our advice would be to find another vendor, if possible. However, if the benefit to yourself and your family would tip the scale (e.g., if this particular plan were much less expensive, or you or your family could not afford healthcare or would be seriously burdened financially), you might have a moral justification for opting for it.
---
September 18, 2017 - St. Joseph Cupertino
Double Feast
Francis-Bergoglio Frees His Sex Criminal-Diplomat
Hypocritical Newpope Spirits the Presbyter off to the Walls of Newvatican
From: The TRADITIO Fathers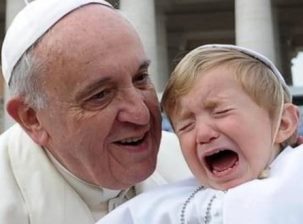 Child Victims Are Screaming at Francis-Bergoglio for Hypocrisy
The United States Wants to Prosecute One of His Top Diplomats
But Bergoglio, Again Violating His Own "Zero Tolerance" Policy
Shuttled the Man off from Washington, D.C.
To the Impregnable Walls of Newvatican's Diplomatic Immunity
Bergoglio Has Become "Mr. Immorality," Who Has No Concern for Children
His Self-proclaimed "Mercy" Extends to Murderers, but Not to Children
As we TRADITIO Fathers have consistently stated, Francis-Bergoglio's "zero tolerance" policy for sex criminals in his New Order sect is an utter joke. Now the world is finally reaching the same conclusion that we Fathers have seen from the beginning of the regime of this hypocritical Marxist Newpope, who has surrounded himself with filthy (to use St. Paul's term) Newchurch cardinals, bishops, and presbyters. Bergoglio claims that he turns his criminal officials over to the civilian authorities, but this clearly is just more false propaganda from his corrupt regime.
On September 15, 2017, a senior presbyter of Newvatican's embassy in Washington, D.C., was recalled after U.S. prosecutors petitioned for him to be charged in the U.S. and face trial for pornography that involved pre-pubescent children. Francis-Bergoglio proceeded, again, to violate his own fabled "zero-tolerance" policy and instedrecalled the paedophile presbyter to his bosom in Newvatican with diplomatic immunity. The case is a major embarrassment to Bergoglio. This Bergoglian diplomat is the second from Newvatican's diplomatic corps to be liable to criminal charges for paedophilia during Bergoglio's Newpapacy. Bergoglio's Chief Financial Officer, Newcardinal George Pell, is already under indictment in Australia for paedophile crimes.
The U.S. State Department had petitioned Francis-Bergoglio to lift the official's diplomatic immunity on August 21, 2017, but Bergoglio was quick to deny the request just three days later. For the U.S. State Department to make such a request, its lawyers would have needed to be convinced that there was reasonable cause for criminal prosecution. Previously, Bergoglio shielded his ambassador to the Dominican Republic, Newmonsignor Jozef Wesolowski, who had sexually assaulted young boys. Bergoglio refused to provide Dominican authorities with information about Wesolowski's whereabouts. Newvatican refuses to extradite its criminals, so Wesolowski was not turned over to local authorities and died shortly thereafter. [Some information for this Commentary was contributed by the Associated Press.]
True Catholics, Francis-Bergoglio has an abysmal record on child abuse. He established a merely pro forma Child Protection Commission, then failed to give it its bylaws or to appoint its complete membership; thus, it has not operated in the four years of Bergoglio's regime. Two of the members were so angry at Bergoglio for his inaction that they very publicly quit the commission. Bergoglio has become "Mr. Immorality," a mendacious heretic who has no concern for children, only for himself. His self-proclaimed "mercy" extends to murderers, but not to children. He is more disgusting than the "Bad" Pope, Alexander VI, who never touched a child.
---
September 17, 2017 - Fifteenth Sunday after Pentecost
Semidouble Sunday
Neo-SSPX's Fellay Is Desperate to Sell out to Newchurch
Before the July 2018 Elections Throw Him out of Office
From: The TRADITIO Fathers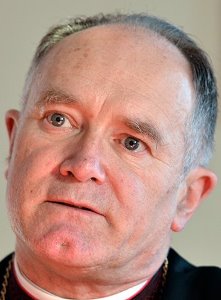 Bernie Fellay, the Neo-SSPX Superior-Dictator Looks as Clueless as Ever
Now He Is Trying to Force a Sellout of His Organization to the New Order Sect
Before He Is Thrown out of His Post in the Duodecimal Elections of July 2018
The Neo-SSPX Will Then Lose Its Chapels and Churches
And Priories and Shrines and Schools
The Neo-SSPX Will Lose All Those Things that Were Provided to It
By the Loyal Supporters of Archbishop Lefebvre, Its Founder
Dear TRADITIO Fathers:
Lately, the Neo-SSPX's Superior-Dictator, Bernie Fellay has been gushing about how the Marxist Newpope Francis-Bergoglio is really on the side of the Neo-SSPX. In spite of Bergoglio's September 3, 2017, Motu Proprio Magnum principium (The Great Beginning), which is overtly directed at turning the Protestantized invalid "New Mess" into a "Newer Mess" with overt "concelebration" with Protestant ministers at the Novus Ordo dinner table, Fellay is on his same sell-out route to make his Neo-SSPX a Newchurch fraud at all costs.
Recently, after a trumped up November 22-27, 2017, Fatima pilgrimage -- for which the Neo-SSPX must have gotten the usual tremendous kickbacks from hotels and airlines for these junkets -- Fellay's hand-picked compromiser priest-presbyters went to Newrome to give glowing "homilies" to celebrate how comfortable they felt being in venerable churches desecrated by Novus Ordo dinner tables and the "New Mess." Fellay's flies with full deliberation walked right into the spider's parlor! These Fellayite priest-presbyters uttered not one word of protest about the innumerable attacks against Jesus Christ being made by the heretic Marxist Newpope, Jorge Bergoglio. Not one word.
But there's more. Turn now to the United States. On October 27, 2017, of this year, while Francis-Bergoglio is celebrating the 500th anniversary of the Lutheran Heresy in Germany, there will be a conference of pseudo-traditionalists at Weirton, West Virginia. Speaking at this conference will be various self-proclaimed luminaries from among the Newchurch pseudo-traditionalists, plus speakers from the Fraternity of St. Peter, the Institute of Christ the King, and the Neo-Society of St. Pius X. Even though these groups are dying because Newchurch is slowly, but surely, killing them off, the cuckolded groups will be getting together for a love-in to express just how much they want to be fellow-travelers in the Marxist Newpope's Newchurch of the New Order.
These pseudo-traditionalists think that they will convert Newchurch back to Catholicism. On the contrary, Newchurch will crush them. Mice do not crush elephants; quite the reverse. All of this is, of course, is being organized on the one side by Francis-Bergoglio, the Newpope Black Widow, who poisons his prey, and on the other side by Bergoglio faithful gauleiter, Bernie Fellay. The jealous Bernie can hardly wait to blow Archbishop Lefebvre's courageous traditional Catholic work to shreds.
Francis-Bergoglio will put the Neo-SSPX right under the control of the Marxist Newbishops, whom Bergoglio has been appointing at a ferocious rate. The resulting explosion will expel the true traditionalists -- maybe half -- of the Neo-SSPX into the outer darkness. Fellay has to accept the bomb before July 2018, when the duodecimal election for Neo-SSPX Superior takes place, and Fellay, after a corrupt regime of 24 years, is most likely to be rejected.
The Neo-SSPX will lose its chapels and churches and priories and shrines and schools. The Neo-SSPX will lose all those things that were provided to it by the loyal supporters of Archbishop Lefebvre. Then the Black Widow Bergoglio will inject his prey Fellay with the deadly poison in the final coup de gr?ce.
The Neo-SSPX clergy should have left Fellay earlier when over one-sixth of his priests left him because of his perfidy. Some of these will form alliances or join Bishop Williamson's Resistance; others will establish independent churches and chapels. The work of Archbishop Lefebvre and Fr. Gommar de Pauw and others will build on the work of so many traditional Catholic priests who never sold out to the New Order sect or to the perfidious Bernie Fellay. For God will not be mocked, and error and evil will not triumph in the end.
Here is my warning to those in Fellay's Neo-SSPX who are faithful to Archbishop Lefebvre's traditional Catholicism. Get Fellay out by any means you can. If you don't, all of you will meet the same fate as the seven French deans who were expelled. Fellay is now trying to form a new cadre of henchmen -- some of them compromisers, some plants, some from Newchurch -- to take over the organization and support the final sellout to the anti-Catholic Newchurch, which the holy Archbishop himself declared to be "not Catholic."
---
September 16, 2017 - Sts. Cornelius, Pope & Cyprian, Bishops & Martyrs
Semidouble Feast
Francis-Bergoglio Gets His from Above
He Was Physically Battered on His Junket to Corrupt Colombia
From: The TRADITIO Fathers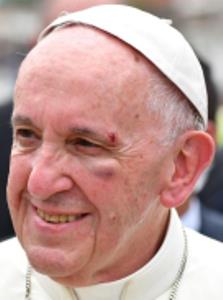 Francis-Bergoglio Grimaces in Pain at the Blow Delivered from Above
While He Was Gallivanting around in His Newpopemobile in Corrupt Colombia
On Another One of His Newpapal Junkets
And Destroying Even the Invalid New Order Mess
In Favor of Liturgical Anarchy in His New Order Sect
His Face Was Bashed into the Windshield, His Cassock Was Bloodied
His Brain Was Concussed, and His Eye Was Blackened
It seems that while Francis-Bergoglio has it in for anyone with any vestige of Catholicism, Providence has it in for this Marxist Newpope. His face was bashed into the windshield of his Newpopemobile while he was gallivanting in corrupt Colombia on another one of his Newpapal junkets. He was left with a black eye, a cut eyebrow, a bruised check, and a bashed head. Blood was spattered on his white cassock. It was quite a divine sendoff for the last day of his junket. [Some information for this Commentary was contributed by the Reuters News Service.]
True Catholics, just the day before, the third Newcardinal opponent of Francis-Bergoglio died, Velasio de Paolis. Some have suggested that the Bergoglian regime is beginning to sound like those of the bad Renaissance popes, who poisoned their adversaries. In this case, it seems that Heaven itself is Bergoglio's adversary. The Modernist heretic Newope has come under blistering criticism from Newchurch cardinals and laymen, and from the international press for his Marxist politics and his destruction of the Catholic Church.
---
SEPTEMBER 15, 2017 - SEVEN DOLORS OF THE BLESSED VIRGIN MARY
DOUBLE FEAST OF THE SECOND CLASS
Newcardinal Velasio De Paolis Has Died
He Is the Third Newcardinal Opponent of Francis-Bergoglio to Die in Two Months
From: Peter, the TRADITIO Network's Canadian Correspondent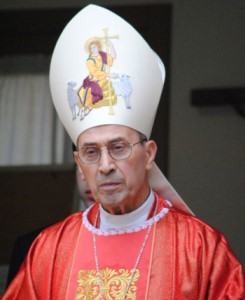 Newcardinal Velasio De Paolis Died on September 9, 2017
He Was One of the Strongest Opponents of the Heretic Newpope Francis-Bergoglio
Now Three Newcardinals Who Opposed the Heresy of Francis-Bergoglio
\ Are Dead in Just the Last Two Weeks
Have We Returned to Renaissance Times when Evil Popes Did in Their Enemies?
If This Bergoglian Trend Continues
The Next Two Newcardinals to Die Will Be Brandmuller and Burke
Dear TRADITIO Fathers:
On September 9, 2017, Newcardinal Velasio De Paolis, C.S., died at age 81 of an undisclosed cause. Who is he? He was one of the strongest opponents of Francis-Bergoglio from the day of his election in 2013. At that time he had already retired from his Newcurial post (in 2011 at the age of 76) as Prefect of Prefecture of Economic Affairs, which governs the property of Newchurch.
De Paolis was one month shy of his 82nd birthday when he died today. On September 7, 2017, Newcardinal Carlo Caffara, a signer of the letter denouncing Francis-Bergoglio for his heretical March 19, 2016, document on marriage, Amoris laetitia, died. On July 5, 2017, Newcardinal Joachim Meisner, another signer, died.
This is beginning to look like a pattern. De Paolis was known to be vehemently against Bergoglio. Now he's dead. Who's next? There are still surviving outspoken Newcardinal opponents of Bergoglio Mauro Piacenza and Angelo Bagnasco, not to mention the last two signers, Newcardinal Ray "Bully" Burke and Newcardinal Walter Brandmuller.
There is a certain fish oil which causes a massive heart attack. It leaves no trace. The Bergoglian regime is becoming eerily reminiscent of the regimes of the bad popes of the Renaissance, who killed their enemies with poisoned wine!
---
September 14, 2017 - Exaltation of the Holy Cross
Double Major Feast
Francis-Bergoglio Has Changed Newcanon Law to Dismantle the Mess
From Now on Countries and Regions Can Make up Their Own Messes
From: The TRADITIO Fathers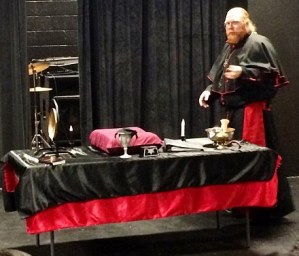 The Heretic Newpope Francis-Bergoglio Has Taken Another Step
Toward Bringing the Black (Satanic) Mass to His Newchurch of the New Order
In a September 3, 2017, Decree, He Has Allowed Local Groups
To Concoct Their Own Messes and Sakraments without Reference to Newrome
The Title of His Decree, Magnum Principium [the Great Beginning]
Reveals the Heretic Newpope's Purpose:
To Wipe away Everything from Sacred Tradition
And to Found a New Organization
Based upon Atheistic Marxist Principles
The invalid Protestant-Freemason-Pagan New Order Mess just got a lot messier. Not only is it no longer a Mass; no longer is it even going to come from Newrome. The heretic Marxist Newpope has decreed that each country or region can essentially make up its own Mess without Newvatican even being involved.
In 1983 the Newchurch of the New Order under the Unsaint JPII-Wojtyla did away with the traditional canonic system that had governed the Church for many centuries and replaced it with a Newcanon Law, which was, of course, based on unCatholic principles, the same invalid principles that produced the Novus Ordo Non-Mess and the Non-Sacraments.
Now Francis-Bergoglio has carried that deconstruction one step farther by changing even Newchurch's invalid Newcanon Law to prescribe that the Mess should no longer come from the Newrome, but be fabricated by individual countries or regions. This step was long ago foreseen at the Vatican II Anti-council (1962-1965). It has taken some fifty years to get a Newpope heretical enough to implement the outright apostasy.
The September 3, 2017, document, entitled Magnum principium [The Great Beginning], was released on September 9, 2017, when Francis-Bergoglio had hightailed it out of Newrome to the jungles of Colombia. The title itself reveals the heretic Newpope's purpose: to wipe away everything from Sacred Tradition and found a new organization, based upon atheistic Marxist principles.
With Bergoglio's derogation, national and regional "episcopal conferences," of the type engineered by the Arch-heretic Martin Luther, will be responsible for the preparation and approval of freeform Messes. Newvatican's Congregation for Divine Worship and the Sacraments has been discharged from this function. Vulgar tongues will now run rampant, unfettered and designated as "liturgical languages," to deceive Newchurchers, as Newchurchers have been deceived by phony "translations" of the Bible, which are little more than political tracts jammed into the venerable text. [Some information for this Commentary was contributed by the Catholic News Agency.}
True Catholics, the conclusion of these heretical principles is that each local Newparish will make up its own Mess and Sakruments as it goes along. This is pretty much what is already going on now de facto. The Newchurch of the New Order is now much worse than the Protestant sects, which retain more uniformity in their services that does Newchurch. Newchurchers are about to have the next big shoe drop when Bergoglio rolls out his Novior Ordo (Newer Mess), which, as he himself has said, is intended to be used for concelebration with Protestant ministers. Traditional Catholics should get down on their knees to thank God that they are completely outside of this apostasy on the part of the heretic Newpope and his New Order sect that spits once again in the face of Our Lord Jesus Christ.
---
September 13, 2017 - Ferial Day
U.S. Presidential Advisor Has Newchurch's Number
Stephen Bannon Publicly Accuses Criminal Newchurch of an "Ulterior Motive"
From: The TRADITIO Fathers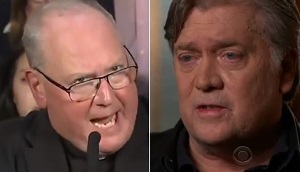 (Left) New York's Newcardinal Timothy "Laughing Cow" Dolan
And U.S. Presidential Advisor Stephen Bannon
Bannon Has Publicly Called out Newchurch for Encouraging Criminal Aliens
Because Newchurchers Are Leaving the New Order Sect So Fast
Around the World that It Needs Illegal Aliens to Fill Its Pews
Dolan Squealed Like a Pig at Bannon's Revelation
One of U.S. President Donald Trump's chief advisors, Stephen Bannon, has openly attacked Francis-Bergoglio's Newchurch of the New Order, saying: "They need illegal aliens to fill the churches. It's obvious on the face of it. That's what the entire Catholic [sic] bishops [are] condemning. They have an economic interest in unlimited immigration, unlimited illegal immigration.
Bannon openly spoke in a CBS television interview to be released in full on September 10, 2017, of Newchurch's dirty little secret: that its membership is tanking and that Newpope Francis-Bergoglio is being openly attacked as a Marxist and a heretic, even by his own Newcardinals. Newchurchers are leaving the New Order sect so fast that it needs illegal aliens to fill its pews (although most of its churches have gone Protestant and no longer have pews). Bannon went on: Newchurch bishops "have an economic interest. They have an economic interest in unlimited immigration, unlimited illegal immigration."
Meanwhile, the exposed Newchurch bishops, particularly those in the United States, have been squealing like pigs at Bannon's revelation. Timothy "Laughing Cow" Dolan, of New York, squealed the loudest and told the alien lawbreakers: "Please know that the Catholic Church [sic] loves you, welcomes you, and will fight to protect your rights [sic] and your dignity."
Now these U.S. Newchurch bishops, like Timothy "Laughing Cow" Dolan, who are not consecrated bishops at all, but merely "installed" Leftist politicians, are paying the price for their perfidy to the Catholic Faith and to the true Catholic Church. 30,100,000 have deserted Newchurch according to Newchurch's own Georgetown University study. Attendance at Newchurch's invalid "New Mess" is, by another study, now about the same as attendance at the failing Church of England (Anglican) services in Great Britain: about 10 per cent and falling preciptiously.
Newchurch's invalid "sacraments" (Baptism, Confirmation, Matrimony) are largely ignored. And, what is worse for the Newbishops, the income that goes away with these desertions, much of which goes to Leftist political causes one way or another, has depleted Newchurch's financial resources, so that its churches and Newparishes are closing as much as to half across the country. As a result the Newbishops' influence on politics is -- Deo gratias! -- sinking fast.
True Catholics, Newvatican's propaganda machine has been going full blast to justify Francis-Bergoglio's Marxist sect and its Marxist principles. But now even the Mewvatican propaganda cannot silence the truth. There is nothing Catholic about Newchurch. It long ago enslaved itself to anti-Catholic, anti-Christian, Leftist Modernism, which recognizes no objective Catholic goodness, beauty, or truth. More and more leaders like Bannon, who claims to be a Newchurcher himself, are publicly exposing the truth to the world that Newchurch is, as Dante wrote: "a sewer of blood and filth."
---
September 12, 2017 - The Most Holy Name of Mary
Double Major Feast
Newcardinal Burke Has Failed to Issue His Promised Denunciation
Of Newpope Francis-Bergoglio and His Heretical "Joy of Sex"

From: Peter, the TRADITIO Network's Canadian Correspondent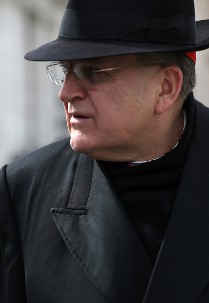 Newcardinal Ray "Bully" Burke Is Playing Saboteur
Against His Clueless Neocon Supporters in Newchurch
This Is, after All, the Newbishop Who Consecrated a "Transsexual"
As a Newchurch "Nun" for One of His Convents
Burke Is No More a Traditionalist than Is Benedict-Ratzinger
Who Has Never Renounced His Leftist Modernist Positions at Vatican II
Burke Still Hasn't Issued His Promised Denunciation
Of Newpope Francis-Bergoglio and His Heretical "Joy of Sex"
Meanwhile Two of Burke's Three Associated Newcardinals Are Dead
Dear TRADITIO Fathers:
I am beginning to wonder whether Newcardinal Ray "Bully" Burke is playing saboteur against his clueless Neocon supporters in Newchurch. Let us not forget (as the TRADITIO Fathers keep reminding us) that this is the Burke of Joel Green fame. On November 23, 2002, Burke accepted the final vows of "Sister" Green. But Sister Judy was really a twisted sister"; she was really "Sister" Joel and had undergone a so-called "sex change" before joining a carmel in Burke's bailiwick. In other words, Burke admitted into his convent of "nuns" a man who was masquerading as a woman.
Burke is no more a traditionalist than is Benedict-Ratzinger, who has never renounced his Leftist Modernist positions as a 1960s peritus at the Vatican II Anti-council and as the disciple of the heresiarch "devil" Karl Rahner.
After having joined in November 2016 three other Newcardinals in denouncing Francis-Bergoglio's heretical March 19, 2016, document Amoris laetitia (The Joy of Sex) and not having received a response from Bergoglio, Burke said that his public denunciations of the Bergoglio's heresies would be coming sometime after Epiphany 2017. That was eight months ago. During that time Bergoglio has held a consistory to put more Leftist/Modernists into the once-Sacred College of Newcardinals. Bergoglio has ejected from his position the Prefect for New Order Doctrine, Gerhard Muller. Bergoglio has been appointing Leftist/Modernist Newbishops at breakneck speed.
Meanwhile, two of his three associated Newcardinals have died. And what does Burke do? He strings out his promised denunciation month after month after month. First, he and other Neocon prelates express their displeasure in various articles. Then Burke and company deliver their objections to Bergoglio secretly. Many months later, when they get no response, they make their letter public. So Bergoglio ignores them. He refuses to meet them. More months wear on. Their last attempt to meet Bergoglio was at the end of April 2017.
Burke will use other excuses for September and October 2017. He will be in Germany in October to celebrate the 500th anniversary of Martin Luther's Revolt. Meanwhile, Bergoglio is degrading the New Mess into the Newer Mess. He has plans afoot to approve deaconesses and then priestesses. But, most importantly of all, Bergoglio continues to appoint Leftist/Modernist Newbishops into Newdioceses at a ferocious rate. He is well on his way to establishing his pagan Marxist Newerchurch permanently.
Real Catholics, however, will have nothing to do with this Marxist imposter Francis-Bergoglio or his saboteur Ray Burke.
---
September 11, 2017 - Sts. Protus & Hyacinth, Martyrs
Simple Feat
In a Newvatican Courtroom a Corrupt Newcardinal Gets Off Scot Free
While Two Laymen Are Left Holding the Bag for Embezzlement
From: The TRADITIO Fathers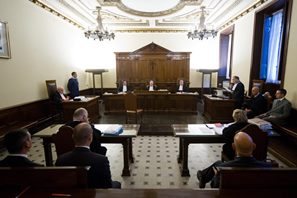 In a Newvatican Courtroom Two Laymen Are on Trial for Embezzlement
Of Funds from the Bambino Gesu Paediatric Hospital, Run by Francis-Bergoglio
But the Beneficiary of the Embezzlement, Newcardinal Tarcisio Bertone
Was Not Even Investigated and Has Gotten off Scot Free
Meanwhile, Children Are Dying in Bergoglio's Hospital
Because the Place Is Rife with Infection
Meanwhile, Bergoglio Has Fled to Colombia on a Newpapal Junket
So that He Doesn't Have to Answer Questions from the International Press
On September 7, 2017, a trial in Newvatican began of two Italian laymen accused of embezzlement from Bambino Gesu Paediatric Hospital, run by Francis-Bergoglio. Absent was the beneficiary of the crimes, Newcardinal Tarcisio Bertone, former Newvatican Secretary of State, who wasn't even charged, let alone investigated. Critics of Francis-Bergoglio around the world are crying foul. Bergoglio himself fled Newvatican during the trial so as to be on a Newpapal junket to Colombia. He is hoping that the trial will be wrapped up before his return so that he won't be put on the spot about his own involvement in defrauding the children.
The two laymen who perpetrated the charged embezzlement for Bertone used the funds to remodel the Newcardinal's residence in Newvatican, which exceeds in size the papal apartments. In effect, half a million U.S. dollars were spent for the Newchurch prelate's luxury and stolen from the sick children in the hospital, which was recently exposed as being rife with infection and causing the death of children. The irony of the situation is that the construction company given the 500,000-dollar payoff went bankrupt, and the construction was never completed. [Some information for this Commentary was contributed by the Crux News Service.]
True Catholics, what is most corrupt about this affair is that Bertone himself was not indicted, despite the fact that he continues to enjoy the fruits of the embezzlement. One senior official at Newvatican denounced the corruption in these words: "If you want to know what the situation of the laity in the [New]vatican really is, just look at who?s on trial here and who isn't." Francis-Bergoglio's financial administration at Newvatican is in a shambles. His independent auditor general recently resigned, and Bergoglio's Chief Financial Officer, Newcardinal George Pell, is in Australia, under indictment for crimes of paedophilia.
---
September 10, 2017 - Fourteenth Sunday after Pentecost
Semidouble Sunday
Is Francis-Bergoglio Offing His Newcardinal Adversaries?
The Second of the Four that Charged Him with Heresy Is Now Dead
From: The TRADITIO Fathers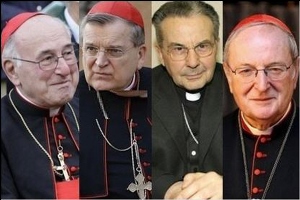 Of the Four Newcardinal Who Called Francis-Bergoglio a Heretic
Two Are Now Dead:
Carlo Caffara (Third from Left) and Joachim Meisner (Fourth from Left)
It Is Probably just Advanced Age, but because of Bergoglio's Connections
With the Marxist Liberation Theologians and the Mafia
The Shadow of a Doubt Remains In Many Minds
Caffara Had Already Apostatized from the Catholic Faith
To the Invalid New Order Protestant-Masonic-Pagan Service
And the Phony New Order "Sacraments"
Why are half the Newcardinals who called Francis-Bergoglio a heretic now dead? Newcardinal Carlo Caffara, aged 79, of Bologna, Italy, on September 6, 2017, joined in death Newcardinal Joachim Meisner, aged 83, of Cologne, Germany, who died just a month previous, on July 5, 2017. It is probably just advanced age, but because of Bergoglio's connections with the Marxist Liberation Theologians and the Mafia, which has been associated with running his Vatican Bank, the shadow of a doubt remains in many minds.
Newcardinals Caffara and Meisner, together with Walter Brandmuller, aged 88, of Bamburg, Germany, and Ray "Bully" Burke, aged 69, of St. Louis, Missouri, twice sent to Francis-Bergoglio letters demanding a clarification and retraction of heresies in his March 19, 2016, document Amoris laetitia (The Joy of Sex). Caffara had been tasked in 1981 by the "Unsaint" JPII-Wojtyla to found an institute to study marriage and the family. Caffara was a Newchurch expert in New Order marriage and took umbrage to Francis-Bergoglio's heretical approach to that subject, permitting bigamists to take the Novus Ordo cookie and Kool-Aid while living in a state of public sin.
Caffara in 2010 decreed in his Newarchdiocese of Bologna that anyone who approves of homosexual "marriage" can no longer be considered Catholic. Ironically, Francis-Bergoglio has come dangerously close to that approval with his notorious "Who am I to judge?" statement. Caffara held that Bergoglio's Amoris laetitia contradicted the Magisterium of the Church. He said that Satan, in pushing the lies of abortion and homosexuality, is attempting to destroy the pillars of creation and "build an actual anti-creation." [Some information for this Commentary was contributed by the Vatican News Service.]
True Catholics, Newcardinal Caffara got it wrong. Far more important than marriage are the things of God: the Holy Sacrifice of the Mass and the Sacraments. Of course, Caffara couldn't talk about these because he had already apostatized from the Catholic Faith to the invalid New Order Protestant-Masonic-Pagan service and the phony New Order "sacraments" that he had sworn to uphold. If he were truly worried about Satan, he would have fought to the death against Newchurch's phony Mess and absent (since 1968) priesthood. To the contrary, Caffara swallowed the sacrilege, blasphemy, and idolatry of the invalid and blasphemous "New Mess" and "sacraments." No wonder Satan has been having a field day, because he has been able to turn cowardly Newcardinals such as Caffara to the dark side!
---
September 9, 2017 - Our Lady's Saturday
Simple Feast
Francis-Bergoglio Heretically Denies Right and Wrong
To Hold to a Definite Right and Wrong Is "Fixed" and "Rigid," He Preaches
From: The TRADITIO Fathers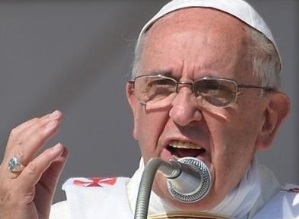 The Marxist Newpope Francis-Bergoglio Is Preaching Heresy Again
Now He Denies that there Is Any Definite Right or Wrong
Such a Catholic Belief, He Says, Is "Fixed" and "Rigid"
He thus Rejects Catholic Teaching of an Objective Right and Wrong
And Embraces the Heresy of Modernism, Which His Predecessor
Pope St. Pius X Called the "Aggregation of All Heresies"
And Which Derives from the Arch-heretic Martin Luther
Who Taught that Right and Wrong, Good and Bad
Are Determined by Each Individual for Himself
No Wonder Bergoglio's Newchurch of the New Order Is Awash
In Invalidity, Sacrilege, Blasphemy, Homosexuality, and Paedophilia
Francis-Bergoglio on September 1, 2017, stated in an advance copy of the Paris French daily Le Figaro that there is no objective right and wrong. This heresy is to be printed in full in Bergoglio's official newspaper, L'Osservatore Romano, on September 6, 2017. Preaches Bergoglio: "Morality isn?t 'you can, you can?t' or 'you must, you must not." He goes on to say that he "fears rigidity." Such a statement is out and out heresy, a form of the Heresy of Modernism, which Pope St. Pius X declared the "aggregation of all heresies." With Bergoglio, the heresy has taken on the added poison of atheistic Marxism.
Francis-Bergoglio went on to tie his anti-Catholic morality to his controverted document Amoris laetitia (The Joy of Sex), of March 19, 2016. Instead of teaching Christ's doctrine that divorce and remarriage is adultery (and bigamy), Bergoglio says that such persons should be given free rein to munch the invalid Novus Ordo cookie and Kool-Aid. To deny them this sacrilege would be "fixed" and "rigid." [Some information for this Commentary was contributed by the Zenit News Service.]
True Catholics, the Heresy of Modernism, which derives in substantial part from the Arch-heretic Martin Luther and 18-/19th-century Protestant German philosophy, teaches, in contradiction to Catholic doctrine, that there is no objective right or wrong. Instead, right and wrong, good and bad, are determined by each individual for himself. To the contrary, the Catholic teaching is clearly explicated by the Church's Universal Doctor, St. Thomas Aquinas. No wonder Bergoglio's Newchurch of the New Order is awash in invalidity, sacrilege, blasphemy, homosexuality, and paedophilia. It is based on a pervasive heresy that poisons everything it touches.
---
SEPTEMBER 8, 2017 - NATIVITY OF THE BLESSED VIRGIN MARY
DOUBLE FEAST OF THE SECOND CLASS
A Reader Writes: "What Is Going on with Williamson's Real-estate Purchase
For His New "Resistance" Bishop Gerardo Zendejas?"
From: Joe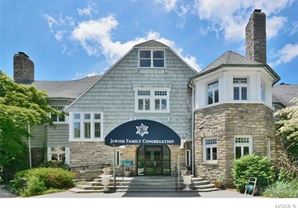 Our Reader Relays that the Above Property Was Allegedly Purchased
Through a Shell Company of Bishop Richard Williamson
For the New "Resistance" Bishop Gerardo Zendejas
A Number of Traditional Catholics Have Been Surprised, to Say the Least
At the Amount of the Alleged Real-Estate Purchase
Dear TRADITIO Fathers:
I read a report that a shell company of Bishop Richard Williamson, formerly of the SSPX, then of the Neo-SSPX, and now of "The Resistance" has coughed up 1,375,000 million U.S. dollars to purchase a 700 square-metre property in eastern New York State for the now-Bishop Gerardo Zendegas, consecrated for "The Resistance" by Williamson on May 11, 2017. What is going on?
I hope that the traditional Catholic world is seeing the light as far as Bernie Fellay's Neo-SSPX and its splinters are concerned and is heading towards chapels run by independent traditional Catholic priests and truly traditional Catholic congregations. A number of traditional Catholics have been surprised, to say the least, at the amount of the alleged real-estate purchase.
The TRADITIO Fathers Reply.
A group in Florida dunned clueless donors to cough up over 1,000,000 U.S. dollars for a new church for small group, of which 20,000 dollars was for the parking lot alone! Meanwhile, many shuttered-up churches were available on the real-estate market for a pittance. A group in Ohio dunned clueless donors to cough up large sums for a new church when there was already a long-standing independent traditional Catholic Church in the area. The project turned out to be a chimaera that quickly collapsed. A well-known pseudo-traditional group dunned clueless donors to cough up money for a Newchurch-based "indult" seminary that has placed barely a single priest in ten years. Where the money went, no one knows.
Bernie Fellay, the Superior-Dictator of the Neo-SSPX is reputed to be sitting on numerous corporate accounts totaling tens of millions of euros, which he administers in conjunction with his crony, the Jewish fundraiser Maximilian Krah. These are secret funds, which are never accounted for to the Neo-SSPX membership. In fact, Fellay's financial legerdemain outstrips even those of the Vatican Bank, which has had to answer at least to the financial investigating commissions of the European Union. Fellay has been under harsh criticism for not disclosing the Neo-SSPX financial dealings. For sure, he hasn't been spending it on a major campaign to bring defecting Newchurchers into traditional Catholicism, along the lines of the formerly-traditional Confraternity of Christian Doctrine (CCD).
Let us remember that the Catholic Church started in people's homes, so the New Testament tells us. We traditional Catholics have an obligation to be frugal (part of the Cardinal Moral Virtue of Prudence, or Practical Wisdom). Traditional Catholics, when anyone duns you large sums of money for some fanciful project, beware! You're probably throwing your money away.
---
September 7, 2017 - Ferial Day
Exposed: Just-dead Newcardinal Murphy-O'Connor Violated
The Regulations of the Conclave that Elected Newpope Francis-Bergoglio
From: The TRADITIO Fathers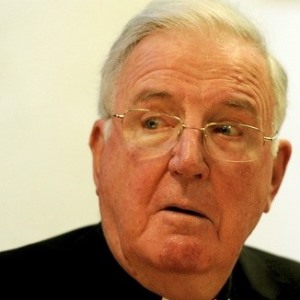 Cormack Murphy-O'Connor, a Newchurch Cardinal, Has Died at Age 85
Now It Has Come out that He Violated the Regulations of the Conclave
That Elected the Marxist Newpope Jorge Bergoglio
As Newpope of Newchurch in 2013
He Held a Reception to Twist the Arms of British Commonwealth Newcardinals
The Modernist Marxist Heretic Newcardinals of Newchurch
Who First Destroyed the Catholic Mass, Sacraments, Doctrine, and Morality
At the Vatican II Anti-Council (1962-1965)
Then They Elected a Marxist as Newpope in 2013
British Newchurch cardinal Cormac Murphy-O'Connor, who died on September 1, 2017, of cancer at age 85, has been exposed as violating the regulations in force for the election of Francis-Bergoglio as the Newpope of the Newchurch of the New Order. Murphy-O'Connor was disqualified because of advanced age from participating in the conclave of March 2013.
Murphy-O'Connor's "lobbying" actions, which explicitly violate Sections 81 and 82 of the regulations pertaining to the conclave, as promulgated on February 22, 1996 in the Apostolic Constitution Universi Dominici Gregis, were reported on September 4, 2017, three days after his death. [Some information for this Commentary was contributed by U.K. Daily Telegraph.]
True Catholics, this report provides further evidence that the election of Jorge Bergoglio as Newpope Francis stank to High Heaven. How was a little-known Marxist from a Latin American country elected as Newpope of the Newchurch of the New Order? Murphy-O'Connor's purpose was obviously to persuade the Newcardinals of the need for a leftist, Marxist Newpope without interference from the senior "conservative" Newcardinals. Just as the Modernist heretics took over the Vatican II Anti-council and replaced the Catholic Church in Newrome with the heretic Newchurch of the New Order, so the Marxist Newcardinals engineered the election of the first Marxist Newpope to head that false Newchurch. It all fits into place. The Satanic nature of the whole rotten takeover could not be clearer.
---
September 6, 2017 - Ferial Day
Now the Cat Is out of the Bag; Newcardinal Muller Was Fired
Because He Refused Deaconesses as Trojan Horses to Priestesses
From: The TRADITIO Fathers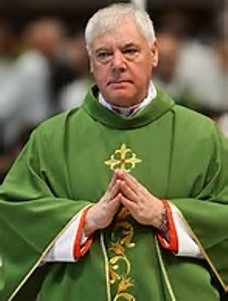 Newcardinal Gerhart Muller, Fired as Head of New Order Doctrine
Shown Here Wearing His Novus Ordo Get-up, Is No Conservative
The Heretic Newcardinal Denies Catholic Dogma on the Mass
Helped Push Bigamy and Sacrilege in Newchurch for Francis-Bergoglio
And Approved of the Murderous Marxist
"Liberation Theology" of the Newjesuits
Yet He Did Stand up to the Heretic Newpope Bergoglio
And Would Not Go along with Deaconesses, then Priestesses
And for That He Was Fired by Bergoglio
Typical of the Modernist Newcardinals is Gerhart Muller, who was fired on July 1, 2017, as Prefect of the Congregation for the [New Order] Doctrine of the Faith by Francis-Bergoglio, for being "too conservative." Muller was replaced by Newarchbishop Luis Ladaria Ferrer, a leftist Newjesuit and intimate of fellow Newjesuit Francis-Bergoglio, for whom he has been writing documents, such as the heretical Amoris laetita (The Joy of Sex) of March 19, 2016, which opens the way to bigamy and further sacrilege in Newchurch. Now additional information has come out regarding the Mueller affair.
In an interview published on August 31, 2017, it was revealed that Newcrdinal Muller refused to head up Francis-Bergoglio's new exploratory commission on installing deaconesses because Mueller saw it as an "entrance door for the topic of the ordination of women." Nevertheless, with these heretical Modernists like Muller, the story is never that simple. Janus-faced Newchurch prelates now routinely play both sides of the field -- leftist and Neocon -- so that simplistic terms like "liberal" and "conservative" are never adequate.
Muller's book The Mass on the invalid New Order Protestant-Masonic-Pagan service openly rejects the dogmatic teaching of the Church on transubstantiation. Muller approved the murderous Marxist "Liberation Theology" practiced by the Newjesuits of Newchurch. He pushed Francis-Bergoglio's heretical Amoris laetitia to the leftist German Bishops' Conference in the name of false "unity." [Some information for this Commentary was contributed by the German periodical Katholisches.]
True Catholics, since the Vatican II Anti-council, Newspeak has been implemented in the Newchurch of the New Order, so that words no longer mean anything and certainly don't have the meaning in which the Church has used them over the last two millennia. This shift is all in accordance with the lethal heresy of Modernism ("there is no objective goodness, truth, or beauty; each individual defines these for himself") practiced by Protestants, agnostics, and atheists, so strongly condemned at the turn of the 20th century by Pope St. Pius X. Often we TRADITIO Fathers are asked, "Are there any Catholic Newcardinals left in the Newchurch of the New Order?" We answer, in the words of Psalm 31: "No, not one."
---
September 5, 2017 - St. Lawrence Justinian, Bishop & Confessor
Semidouble Feast
The TRADITIO Network Reaches Its 28,000,000th Reader!
The TRADITIO Network Is the Most Read Traditional Roman Catholic Web Site
From: The TRADITIO Fathers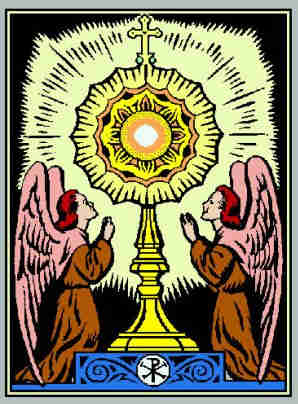 The Holy Angels Adoring the Most Blessed Sacrament
Exposed in the Monstrance
This Image Has Identified the Home Page
Of the TRADITIO Traditional Roman Catholic Network
Since 1994, Now for Its 28,000,000th Reader
The TRADITIO Network Appeared on the World Wide Web
Even Before the Newvatican's Site
And Has Remained the First Site for Traditional Roman Catholics
On September 2, 2017, in the 23rd year of its apostolate on the internet, the TRADITIO Network logged its 28,000,000th reader. TRADITIO was the first traditional Roman Catholic site to appear on the World Wide Web and was founded on the Feastday of St. Michael the Archangel, September 29, 1994. We were here even before Newvatican was, even before Amazon.com was!
We thank the Lord for our over 28,000,000 readers over these years and for our hundreds of dedicated correspondents from all over the world, who keep us current on everything going on in the bowels of Newvatican, in the inner sancta of various traditional organizations, and at Traditional Latin Mass sites around the world. TRADITIO has been the longest-existing and most read traditional Roman Catholic web site on the World Wide Web.
In their Daily Commentaries, the TRADITIO Fathers do not just copy news reports or the uninformed notions of johnny-come-lately "bloggers" in secular and religious publications, particularly Neocons and pseudo-traditionalists associated with the anti-Catholic Newchurch, who in fact have very little background or understanding of the Traditional Catholic Movement. Nor is TRADITIO Network enslaved to any particular organization's viewpoint. Instead, the TRADITIO Network provides the hard-hitting, independent analysis and perspective of over half a century of Roman Catholic experience, even from before Vatican II.
The TRADITIO Network is avidly read within the highest bowels of at Newrome and Menzingen (Neo-SSPX). In addition to the Daily Commentaries from the Fathers, including lively commentary on Church news from the traditional perspective, TRADITIO's other fifteen departments provide resources and materials for its readers to study and learn about the traditional Roman Catholic Faith.
We are particularly touched by the many thousands of messages that we have received from Newchurchers of the New Order, including Neocon and pseudotraditionalist Newchurchers, who tell us that they have been converted to the traditional Roman Catholic Faith because of TRADITIO's uncompromising, independent commentaries and materials. The TRADITIO Network is one of many means through which Our Lord appears be working out the Traditional Catholic Restoration of the 21st century.
---
September 4, 2017 - Ferial Day
Francis-Bergoglio Admits that He Has Mental Problems
He Has Been under the Care of a Psychiatrist for Six Months
From: The TRADITIO Fathers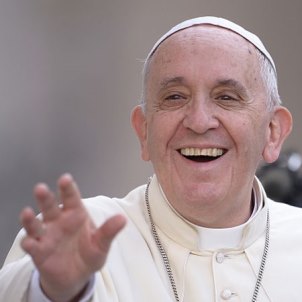 Francis-Bergoglio Displays His Discolored Teeth
It Is Known that He Chews Coca Leaves, the Raw Ingredient in Cocaine
Now He Has Revealed that He Was under the Weekly Care
Of a Psychiatrist for Six Months when He Was 42
And Head of the Leftist Newjesuits in Argentina
Everyone Has His Problems
But Francis-Bergoglio Seems to Have Gone over the Edge
His Troubled Personality Shows Evident Signs of Paranoia
Narcissism, Claustrophobia, Fear of Being Alone, and Hatred of Others
It shouldn't be a surprise to readers of these Daily Commentaries, but now Francis-Bergoglio himself admits it: there's something wrong with his head. On September 1, 2017, Bergoglio admitted that when he was 42, he was so mentally troubled that he "felt the need" to seek the services of a female Jewish psychiatrist, a medical doctor who treats diseases of the mind and can prescribe drugs. His mental treatment lasted six months in Buenos Aires and occurred while he was head of the leftist Newjesuits there. Although psychiatrists, unlike psychologists or psychoanalysts, can dispense drugs for the mind, Bergoglio didn't mention whether he was prescribed drugs. It was revealed during his Newpapal junket to Bolivia in July 2015 that he was wont to chew coca leaves, the raw ingredient used to make cocaine.
Bergoglio has given some indications of where his mental problems may lie. He exhibits characteristics of a paranoid personality. He seems to think that Newcardianals, traditionalists, and Newchurch clergy and laypeople at large are out to get him. He exhibits clear signs of a narcissistic personality. Those who don't agree with him or who don't go along with his demands he calls foul names. He has stated that he is claustrophobic, feeling as though he lives "in a cage" at Newvatican. He says that he is controlled by a "Gay Lobby." He fears being alone with himself. He lives in Newvatican's five-star hotel known as the Casa Sanctae Martae " for psychiatric reasons" because he can't live alone. [Some information for this Commentary was contributed by the U.K. Telegraph.]
True Catholics, everyone has his problems, but Francis-Bergoglio seems to have gone over the edge. Since he was elected from being practically a nobody, it has become clear that he has some serious mental problems. His razor-sharp anger, his foul mouth, his vicious personal hatred of those who disagree with him, his inability to live like a (New)pope, his extreme narcissism ("look at me; I'm humble"), his use of drugs. Everything adds up to make Francis-Bergoglio quite a mental case!
---
September 3, 2017 - 13th Sunday after Pentecost
Semidouble Sunday
Newchurch's Phony Unsaint-making Is Becoming Ridiculous
Now the New Order Wants to "Con-anize" a Modernist Newpope of Only 33 Days!
From: The TRADITIO Fathers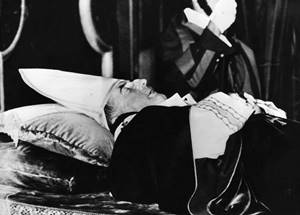 Newpope John Paul I-Luciani Died in 1978
After Just 33 Days in Office
Now Newchurch Wants to Con-anize Him
A Little Known Fact Is that JPI-Luciani
Wanted to Restore the Traditional Latin Mass
And before His Death Had Summoned the Leader
Of the Catholic Traditionalist Movement, Fr. Gommar DePauw
To Sit on a Pontifical Commission in Rome for This Purpose
There Remain Even Questions
About whether Luciani Died from Natural Causes
Surprising as it will be to even many traditional Catholics, popes don't make good Saints. The Catholic Church's view has always been: "the higher they are, the farther they fall." That is why only two popes in the last 800 years were Saints: Pope St. Pius V and Pope St. Pius X, both known not only for their personal sanctity but also for their heroic and indefatigable defense of Catholic doctrine and the Traditional Latin Mass.
Now Newcardinal Pietro Parolin, Newchurch's Secretary of State, wants to see Albino Luciani, the ill-starred John Paul I, Novus Ordo con-anized. It seems that Newchurch can't wait to see its Modernist Newpopes called "saints." It has already done so with Unsaint JPI-Wojtyla, the First Paedophile Newpope, and Paul VI-Montini, the despicable Newpope who signed every one of the anti-Catholic documents of the Vatican II Anti-council, is already on the road. It has been only 39 years, and yet Newchurch can't wait. And what is Parolin's justification? Luciani "smiled"! Parolin wants to see JPI-Luciani "arrive at the honor of the altars." The problem is that the Novus Ordo altars of which he speaks have not been Catholic since 1964, but are now Protestant, if not pagan, altars. [Some information for this Commentary was contributed by Zenit News Service.]
Not everyone at the time thought that JPI-Luciani's death occured from natural causes. His quick death, only 33 days after his election, caused widespread shock worldwide. Not only was he apparently going "traditionalist," but he publicly stated that he was going to clean out the Augean stables of the Mafia-controlled Vatican Bank. Furthermore, Newvatican told so many lies about Luciani's death that suspicions of assassination were rife. Newvatican lied about who found the body, lied about the time of his death, and lied about his personal property (his glasses, his will, documents he was working on when he died) having disappeared from his bedroom. Newvatican had the Newpope's body embalmed within one day of his death, before a post mortem could be performed. If the Vatican had been a part of Italy, these acts would have broken Italian law.
True Catholics, there is a side to JPI-Luciani that is not known to the general public. One of the first items on Luciani's order of business after his election as Newpope was the restoration of the Traditional Latin Mass. According to a close associate of Fr. Gommar DePauw, the founder of the Catholic Traditionalist Movement in 1964, when the "institutional" Church abandoned Catholicism and embrace the New Order, Luciani had summoned DePauw, who had seen the Vatican II Anti-council first hand as a peritus, to Rome to sit on a Pontifical Commission to engineer the restoration of the Traditional Latin Mass. Luciani himself was actually a valid priest, having been ordained in the traditional Sacrament of Holy Orders in 1935, was actually a valid bishop, having been consecrated under the traditional Roman Pontifical in 1958. The current Newpope, Francis-Bergoglio, was neither ordained as a priest nor consecrated as a bishop.
---
September 2, 2017 - St. Stephen, King of Hungary
Semidouble Feast
Hindu God Welcomed into Sanctuary of a Newchurch Cathedral
Salve Regina Was Sung to the Transsexual Elephant-headed Pagan God
From: The TRADITIO Fathers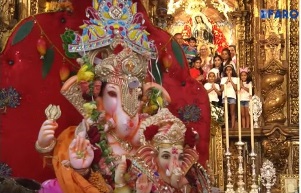 A Hindu Procession Venerating the Elephant-headed Hindu God Ganesha
Was Lead to the High Altar of a Newcathedral Affiliated with a Spanish Newdiocese
Where It Was Welcomed by the Newdiocese's No. 2 Man, the Vicar General
The Hindus and Newchurchers Even Sang a Salve Regina to the Transsexual God
Nor Is This an Exceptional Case
Hindus Have Already Taken over the Sanctuary At Fatima, Portugal
Pagan deities have taken over a once-Catholic cathedral affiliated with once-Catholic Spain. The Newchurch Vicar General, that is, the No. 2 man in the Newdiocese under the Newbishop, welcomed into the Ceuta Newcathedral a Hindu procession carrying the pagan Hindu goddess Ganesha, a pagan god who has the body of a child and the head of an elephant, to the high altar. Apostate Newchurchers even sang the Salve Regina, a hymn to the Blessed Virgin Mary, to the pagan elephant god while they venerated its image in the Newcathedral dedicated to Our Lady.
After critics had a fit about the sacrilege, the Newbishop Rafael Zornoza Boy "apologized," saying that the event was a "mistake." But that wasn't good enough. It's all too easy to "apologize" after a sacrilege. The question is why it was permitted in the first place. The Newbishop of Cadiz y Ceuta, Span, didn't even use the proper term, "sacrilege," in his apology. He merely said that Newchurch has to be "faithful to our Christian tradition" and praised the Hindu pagans. At least the Newvicar General resigned in the melee. [Some information for this Commentary was contributed by the FatoTV Cheuta.]
True Catholics, the clueless still think that Newchurch is the Catholic Church. Not on your spiritual life! The Newchurch bishop is not Catholic. The Newchurch vicar general is not Catholic. The Newchurch laypeople who participated in the sacrilege are not Catholic. Outright sacrilege and desecration are, to these people, merely a "mistake" rather than the abomination against God Almighty that such "oecumenical" acts are. Nor is this an exceptional case. As previously reported in these Daily Commentaries, Hindus have already taken over the sanctuary at Fatima, Portugal.
---
September 1, 2017 - St. Giles, Abbot
Simple Feast
Newchurch School Removes All Catholic Statues
For Fear that Other Religions Will Be "Alienated" by Them
From: The TRADITIO Fathers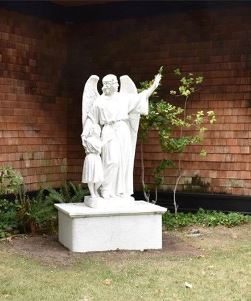 This Statue of the Guardian Angel Was Removed
Along with Statues of Christ, Mary, and St. Dominic
From a Newchurch School in California, Falsely Calling Itself "Catholic"
The School's Head, Amy Skewes-Cox, Claimed that She Removed the Statues
Because They Might "Alienate" Potential Students
Now the Newchurch Parents Are Alienated and Are Skewering Skewes-Cox
Because the Membership of Newchurch Has Sunk So Far since 1964
Only 20 per Cent of the Students Are Even Newchurchers
On August 25, 2017, a Newchurch school that calls itself "Catholic" has proven the fact that no Newchurch schools are Catholic any longer. Fearing that Leftists and non-Newchurch students would attack the school because of its Catholic statues, San Domenico School in San Anselmo, California, removed all Catholic statues from its grounds: Christ gone, Mary gone, Angels gone.
The head of the Newchurch school, Amy Skewes-Cox skewered herself and paid the price for her cowardice and faithlessness. She had removed the Catholic statues because she thought that they might "alienate" potential students, but now she is herself being flagellated by a fierce backlash from parents.
The school, named after St. Dominic, founder of the Dominican Order, and situated in the city named after St. Anselm, the renowned Benedictine abbot, philosopher, and theologian, was founded in 1850 as a Catholic school, but fell into the hands of the Newchurch of the New Order in 1964. St. Dominic's and St. Anselm's statues were among those removed. Skewes-Cox stated that she didn't want the statues of the Saints to promote a feeling of alienation for non-Newchurchers!
The school has 671 students in grades K-12, but because the membership of Newchurch has sunk so far since 1964, only 20 per cent of these students are even Newchurchers. The parents of the students, including many Protestant, Jewish, Mohammedan, Buddhist, and pagan parents, condemned Skewes-Cox for her hypocrisy. The non-Catholic parents told her that they knew full well that they were enrolling in a school with a Catholic founding.
In addition to Skewes-Cox, it was the Newdominican "Sisters" of San Rafael, another city named after a Saint, who concocted this programme of de-Catholicizing the school. One can only imagine how St. Dominic himself would have denounced these fraudulent "sisters," who went rejected Catholicism and went Newchurch in 1964.. However, the parents know. One hit the nail on the head when she said: "the movement of the statues represents a steady erosion of the San Domenico's Catholic image." [Some information for this Commentary was contributed by Fox News.]
True Catholics, at this rate the next statues to be removed in Francis-Bergoglio's Marxist Newchurch could well be Cambio's St. Peter and Michelangelo's Piet? in St. Peter's Basilica. Remember: Bergoglio is an oecumenist. He doesn't want to "alienate" Protestants, Jews, Mohammedans, Buddhists, and pagans either. Just traditional Catholics!
---

Return to Daily Commentaries from the TRADITIO Fathers.